Thinking
Explore the Impact of Platform Thinking: A Podcast Series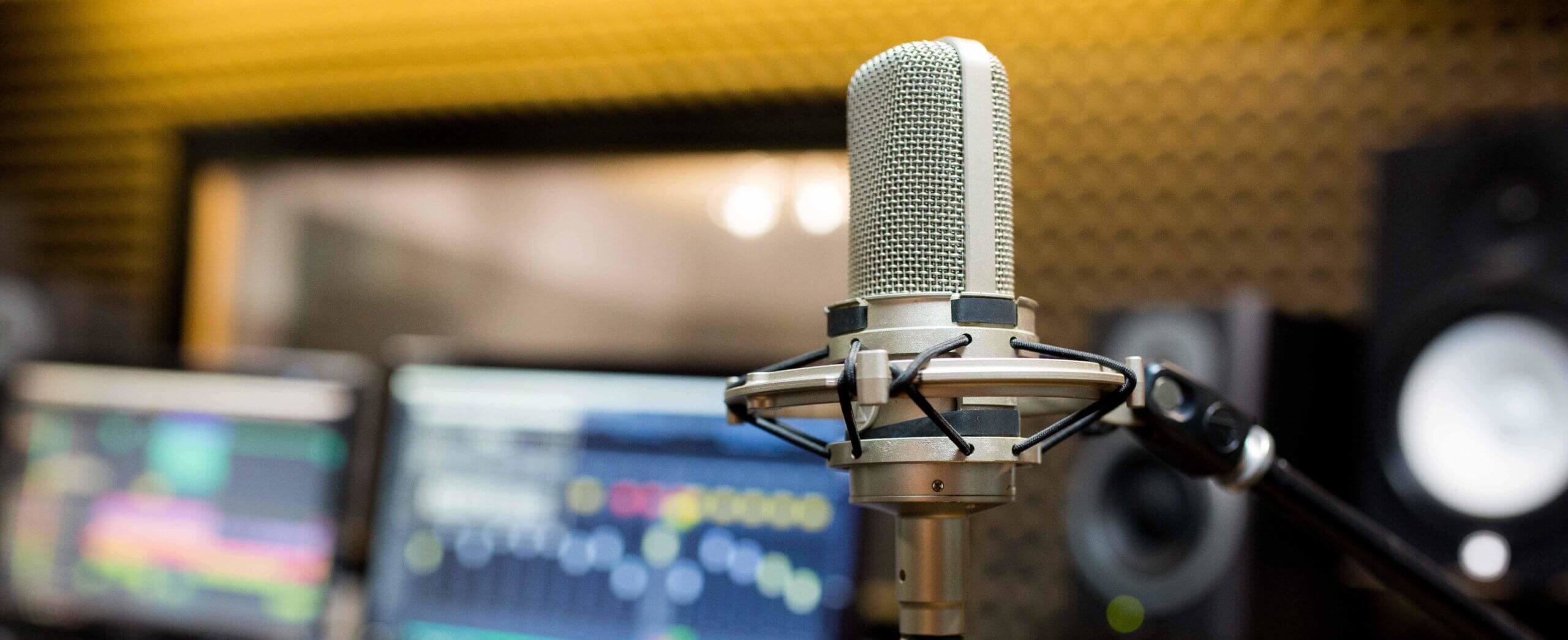 The world of business has forever changed. To succeed in this age of disruption, brands and businesses need a new roadmap, one that harnesses technology and data to connect more deeply with customers and to rethink how to work within the larger ecosystem.
We are proud to present our video podcast series, The Business of Platforms, where we speak to industry leaders about how platform thinking creates greater value. In this series, we chat with the world's leading marketers, thinkers, and makers about the new era in which we live and the underlying platform ecosystem that will impact all businesses. 
Subscribe on iTunes.
Subscribe on Google Play.
Watch episodes on Vimeo. 
Episode 20: On How MercadoLibre Impacts Consumer Behavior, with Sean Summers
In this episode of The Business of Platforms, we are joined by MercadoLibre's Chief Marketing Officer, Sean Summers and host Erich Joachimsthaler. Summers shares the importance of taking risks, the true purpose of marketing within a business, and why the value MercadoLibre places on customer experience has propelled it to be Latin America's leading e-commerce technology platform. Tune in to hear first-hand how Summers' to be at the center of the growth agenda.
Published on September 11, 2019. 
Episode 19: On Driving Brand Growth, with Pierre-Laurent Baudey
In today's highly competitive market, how do brands like Nike continuously stand out? Vivaldi's CEO Erich Joachimsthaler discusses the modern relationship between brands and consumers with Pierre-Laurent Baudey, a Nike veteran of 22 years, an advisory board member for Tillamook, and brand growth partner with PLB LAB. In this conversation, these two passionate brand-builders dive into what it takes to build a strong brand, discussing necessities both evergreen and new, and the three fundamental and consumer-centric pillars for brand growth. Tune in to learn more about how these pillars operate as growth engines and help brands go beyond communicating brand values to establishing relationships with consumers.
Learn more about Vivaldi's expertise and approach to building strong brands here.
Published on August 26, 2019.
Episode 18: From Pipeline to Platform, with Patti Girardi 
A leader in the amenities sector for multifamily housing, Valet Living has made impressive strides in its transition from waste removal company to a premiere digital concierge service. Through the Valet Living Home offering, the nature of Valet Living's business has been completely transformed. This week, Valet Living Chief Marketing Officer Patti Girardi joins Vivaldi's Agathe Blanchon-Ehrsam to discuss the impact its recent rebranding and platform model has had on the future of the company. Tune in to find out how this industry powerhouse reinvented itself to attain remarkable brand awareness and exponential growth for its business.
Published on June 26, 2019. 
Episode 17: Embracing Change in the CPG Industry, with JP Kuelwhein (Part I + Part II)
In conversation with Vivaldi CEO Erich Joachimsthaler, JP Kuehlwein discusses the platform opportunity in CPG, an industry that's not home to many native platforms, and further, is built around principles that have no place in the platform world (e.g. ownership, control, linear systems). The platform world goes beyond transactional business models by valuing transparency, collaboration, and shared value creation with the consumer at the center of it all. Platform thinking bears enormous appeal and potential for the CPG space, Erich and JP explore examples of the opportunities unlocked from brands like Apple to Mars Petcare. The question now remains how and when brands will embrace and deliver on this mindset and business shift?
Published on May 28, 2019.
Episode 16: Investing in a Sustainable Future, with Emil Stigsgaard Fuglsang
In our latest episode, we are joined by Emil Fuglsang, Co-Founder of Matter, a Copenhagen-based FinTech startup that is building crowdsource-inspired tools to literally invest in a better future. In conversation with Vivaldi Founder and CEO Erich Joachimsthaler, Emil stresses society's dire need of a sustainable future without fossil fuels, weapons or tobacco, and emphasizes the importance of investing in a world you wish to retire in. Further, Matter has built an AI-powered screening tool that looks at a range of sustainability criteria across various reliable data sources. Tune in to learn about how Matter utilizes real-time data to promise transparency and the startup's unique value proposition that allows clients to witness the tangible impact of their retirement savings.
Published on May 1, 2019. 
Episode 15: Breaking the Kids' Programming Paradigm, with Maggie McGuire
The conversation around screens, their impact on children and uneasiness about kid-targeted advertising has limited until now innovation in children's media. Recently launched, Pinna brings a new twist to the space by introducing the first on-demand audio service featuring podcasts, music and audiobooks curated exclusively for kids. Pinna's CEO, Maggie McGuire joins Vivaldi's CMO Agathe Blanchon-Ehrsam to discuss how platform thinking has helped Pinna define its value proposition, crack the monetization puzzle, and elevate its marketing strategy.
Published on April 17, 2019. 
Episode 14: Investing in Intrapreneurship, with Veronika Lovett
Live from Advertising Week Europe in London, Veronika Lovett, Co-Founder and CMO of Esme Loans, joined Vivaldi's Head of Planning Jane Hovey to speak about how platforms can elevate the financial services industry. In a day and age of digitally savvy customers who have increasingly high expectations, Veronika discusses how companies within long-established industries should approach agility, digital transformation and growth. She tackles the pain points of current businesses and explains the importance of investing in intrapreneurship to unlock innovative strategies. Tune in for more intriguing insights.
Published on April 3, 2019. 
Episode 13: The Future of Work, with Alejandro Melamed
Internationally recognized lecturer, speaker and futurist, Alejandro Melamed joins us on the Business of Platforms podcast to share insights into the future of work. In conversation with Vivaldi's Founder and CEO Erich Joachimsthaler, Alejandro introduces the concept of "employability," a critical quality all employees should possess as our world becomes increasingly digital. Tune in to learn more about how organizations can develop employable people for the future, what businesses should do as more Gen Z employees enter the workforce, and how companies can build an agile, interdependent ecosystem.
Published on March 6, 2019. 
Episode 12: The Business of Texting, with Bonin Bough
Bonin Bough is the Founder and Chief Growth Officer of Bonin Ventures. He is an investor, TV host, and author with over two decades of marketing experience under his belt. In conversation with Vivaldi Chief Creative Officer Tom Ajello, Bonin shares his frustrations with how slow industries are moving to catch up with their customers' evolving footsteps. Bonin stresses the importance of staying ahead of shifting consumer behaviors and finding opportunities in the deltas created. He believes that emailing has already gone obsolete and that texting is a much more efficient and effective way to connect with consumers. Tune in to find out why messaging might be the browser of our world moving forward.
Published on February 20, 2019. 
Episode 11: Foreseeing the Future of Platform Thinking, with Sangeet Paul Choudary
Sangeet Paul Choudary is one of the leading consultants and thought leaders on platforms. In conversation with Vivaldi CEO Erich Joachimsthaler, Sangeet reflects on the main themes in his book, Platform Revolution, that covers the shift from pipelines to platforms over the past five years, analyzes the current landscape, and looks into the future of platform businesses. Sangeet believes that huge potential lies in industries that are moving towards a digitized platform economy as they unlock new values by building business models that manage data as an asset. Not only does Sangeet apply platform thinking to industries, he is also confident that a platform strategy can help countries attract data flows and become competitive in a connected world.
Published on February 6, 2019. 
Episode 10: How TaskRabbit uses Platform Dynamics to Skip Forward, with Ian Arthurs
Ian Arthurs, the Chief Operating Officer of TaskRabbit (and Vivaldi alum), joins us to the discuss the importance of consumer relationships, the human impact of the gig economy, and worldwide expansion plans for TaskRabbit with new parent company Ikea by their side. In conversation with Vivaldi founder and CEO Erich Joachimsthaler, Ian shares how growth wouldn't be possible without the shared partnership between consumer and tasker, a unique two-sided marketplace that has allowed TaskRabbit to flourish into a household name.
Published on January 23, 2019. 
Episode 09: Remixing the Principles of Platform Design, with Simone Cicero
We are joined by Simone Cicero, creator of the Platform Design Toolkit, to discuss how he's led an effort to create a shared language for businesses today, how marketers can nurture interactions with a multifaceted ecosystem, and how the open-source Toolkit can accelerate strategy. The Platform Design Toolkit offers a set of design thinking and system modeling canvases to help businesses explore digital and non-digital platforms. In conversation with Vivaldi CMO Agathe Blanchon-Ehrsam, Simone discusses the genesis of the toolkit and its evolving role to offer a shared language and tools in our growing age of complexity.
Published on January 9, 2019. 
Episode 08: Recasting Your Business Lens, with Jaime Punishill
An industry leader in translation and localization, Lionbridge has embarked on a journey to shift its business model and rebrand to stay ahead of the pack. Jaime Punishill, CMO at Lionbridge, shares the journey they embarked on to become a transformative platform business. In conversation with our host, Vivaldi CMO Agathe Blanchon-Ehrsam, Jaime shares how Lionbridge has begun to recast the way it structures projects and leverages relationships, both internally among employees and externally with customers to build a dynamic ecosystem. Tune in to find out how transitioning to a platform business can reframe and reposition a company's core values to unlock hidden opportunities.
Published on November 7, 2018.
Episode 07: Fueling a Platform with Crowd Power, with Numaan Akram
Numaan Akram, founder and CEO of Rally, believes platform businesses depend on the wisdom of the crowd to truly excel. Rally is a crowd-powered travel service that enables rideshare on buses with an underlying goal of connecting those who share a passion. In conversation with our host, Vivaldi CCO Tom Ajello, Numaan discusses how a platform should not only initiate ideas but also invite its customers to create inspiration and engage their own communities. Tune in to learn how the nature of ownership has changed due to the extent to which platforms and consumer behavior impact each other.
Published on October 24, 2018.
Episode 06: Developing a New Disruption Theory, with Tom Goodwin
Disruptors approach problems from a different point of view, from a customer-centric perspective, and end up fundamentally shifting any given market to another paradigm, and that to Tom Goodwin, Zenith Media's Head of Innovation, is the nature of digital Darwinism. In conversation with Vivaldi CEO Erich Joachimsthaler, Goodwin shares key insights from his recent book Digital Darwinism that captures the most recent and important developments in business, technology, and innovation. Goodwin explains why leading incumbents find it difficult to engineer their own disruption and offers an alternative to the Clayton Christensen's Disruption Theory that centers around the concept of paradigm leaps.
Published on October 3, 2018.
Episode 05: Reaching Game-Changing Connectivity, with SAP's Alison Biggan
In this episode, SAP's Chief Product & Field Marketing Officer Alison Biggan provides insight on the latest innovative ways in which connectivity and data exchange help businesses scale, compete, and grow. In conversation with our host Vivaldi CEO Erich Joachimsthaler, Alison shares an insider view on how data platforms allow businesses to operate with greater efficiency, from speed to governance across data points, to accomplish improved outcomes with advanced technology. Find out how a game-changing data platform allowed Gustave Roussy, a 2018 SAP Innovation Award winner, one of the world's premier cancer research institutes and treatment centers, to revolutionize how the organization provides research and offers personalized patient care.
Published on September 19, 2018.
Episode 04: Exploring the Priceless Moments of an Iconic Brand Transformation, with Raja Rajamannar
Mastercard's Chief Marketing and Communications Officer Raja Rajamannar shares how the concept of "Priceless" has evolved from its start as an ad campaign to now fueling the organization's marketing platform, providing tangible value to its 2 billion consumers, the causes its supports, the banks and merchants within the ecosystem. In conversation with our host, Vivaldi CEO Erich Joachimsthaler, Raja shares the four dimensions in which he measures success in his role: brand, business, competitive advantage, and impact.
Published on September 5, 2018.
Episode 03: Curating Spotify's Playlist for Success, with Mayur Gupta
Spotify's Global VP of Growth & Marketing Mayur Gupta shares his vision for Spotify's ecosystem and the three interconnected growth pillars he uses to guide marketing strategy. In conversation with Vivaldi CEO Erich Joachimsthaler, Mayur discusses how the business of marketing has dramatically transformed, requiring marketers to operate cross-functionally to listen and interpret consumer needs in new ways.
Published on August 22, 2018.
Episode 02: Nurturing the Entrepreneurial Spirit, with Aaron Schildkrout
Entrepreneur and growth advisor Aaron Schildkrout reveals the importance of encouraging entrepreneurialism in companies that truly want to thrive. With Aaron's insights as Founder of HowAboutWe and head executive at Uber, you'll be ready to empower your team for the future.
Published on August 8, 2018.
Episode 01: Superpowers of Your Superconsumers with Eddie Yoon
In this episode, Vivaldi's CEO Erich Joachimsthaler chats with Eddie Yoon, author of Superconsumers: A Simple, Speedy, and Sustainable Path to Superior Growth. With Eddie's fun and practical insights, you'll be inspired to care about the customers that care the most.
Published on July 25, 2018. 
Intro: The Business of Platforms with Erich Joachimsthaler
In our video podcast series, The Business of Platforms, Vivaldi chats with the world's leading marketers, thinkers, and innovators about the evolution of business and the untapped potential of platform thinking. In our inaugural episode, Vivaldi's CMO Agathe Blanchon-Ehrsam sits with our CEO Erich Joachimsthaler for a conversation on the merits of platform businesses.
Published on July 10, 2018. 
Welcome to The Business of Platforms podcast, launched on July 10, 2018. Please do not confuse this with an excellent book of the same title, The Business of Platforms published on May 2019 by Michael A. Cusumano, Annabelle Gawer and David B. Yoffie.