Thinking
Developing a New Disruption Theory, with Tom Goodwin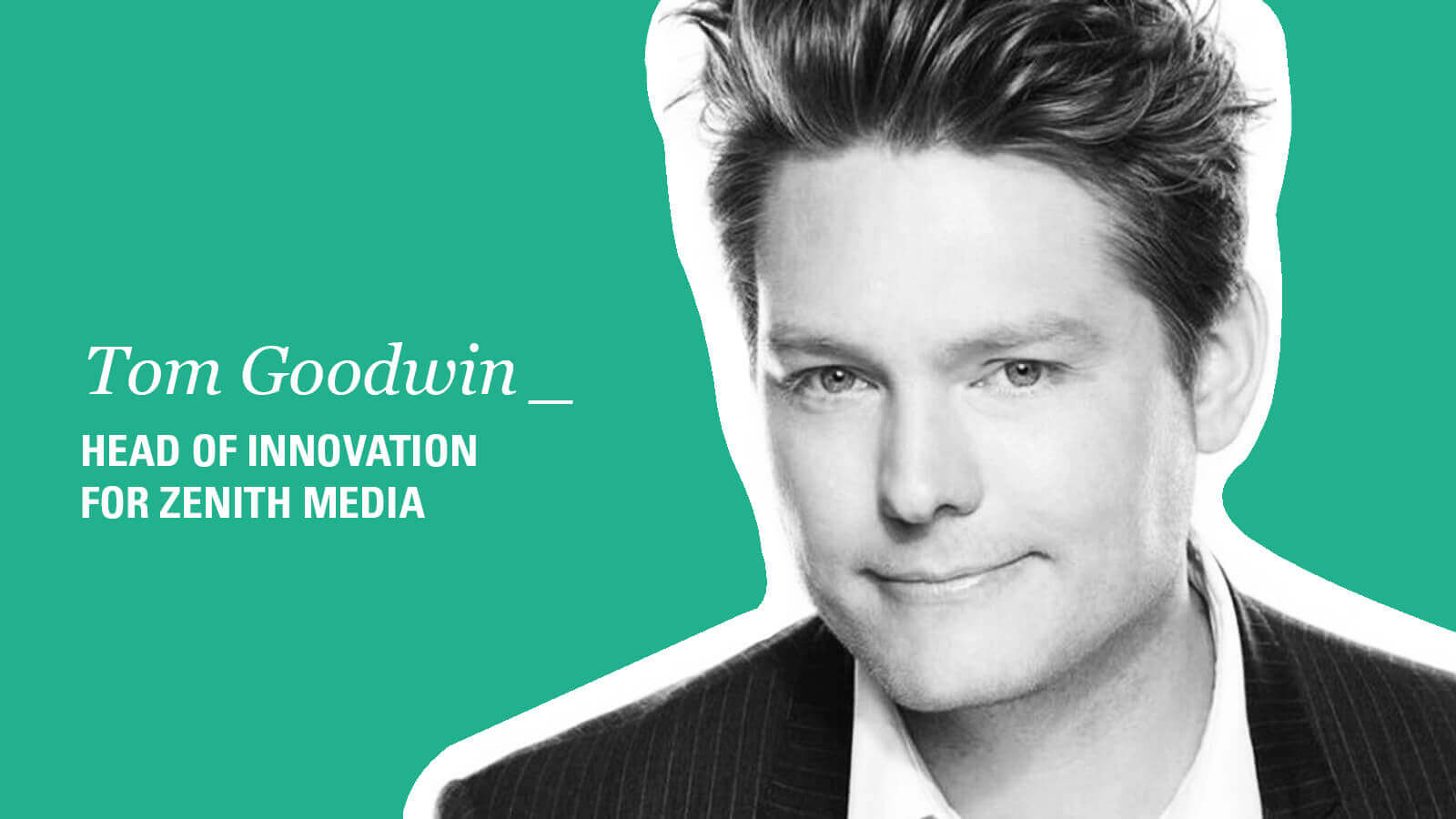 "Companies should be excited by new technology and the changes it means for how people behave. They should have a proactive and open-eyed sense of the world, they should not live in denial, and they should choose their own paths."
Disruptors approach problems from a different point of view, from a customer-centric perspective, and end up fundamentally shifting any given market to another paradigm, and that to Tom Goodwin, Zenith Media's Head of Innovation, is the nature of Digital Darwinism. In conversation with Vivaldi CEO Erich Joachimsthaler, Goodwin shares key insights from his recent book Digital Darwinism that captures the most recent and important developments in business, technology, and innovation. Goodwin explains why leading incumbents find it difficult to engineer their own disruption and offers an alternative to the Clayton Christensen's Disruption Theory that centers around the concept of paradigm leaps.
See below for highlights from their conversation:
Q: What is digital darwinism?
A: Darwinism is the idea of the survival of species, the degree to which species naturally become extinct or evolve over time. The spirit of my book is rooted in the reality of the changing world and how things that made you successful in the past, for many industries, are now either not huge advantages or may even be disadvantages. For example, if you're amazing at publishing a newspaper, great at selling advertising, or wonderful at distributing print newspaper, to some extent, that's completely irrelevant to the digital future. The book takes a snapshot of this moment of time and looks at companies which are underestimating their existential risks and companies that aren't facing these risks. For example, if you're a company like Bitburger Brewery, you're probably not thinking about drones and how blockchain is a potential threat, because you make great beer and you'll be fine.
Q: It seems like a tall order to suggest large established companies like Bitburger Brewery to leap forward, perhaps it makes more sense for the company to start walking, then jogging to make certain transitions?
A: Companies should be excited by new technology and the changes it brings for how people behave. They should have a proactive and open-eyed sense of the world and should not live in denial, and then they will have to choose their own paths. For a company like Bitburger, it may be that it is happy to manage the same market share in a market that isn't hugely changing.
Q: Clayton Christensen's Disruption Theory states that traditional companies are facing disruption, don't see biggest opportunities they have, are too slow, and can't let go of existing way of doing things, while a startup, unrecognized by the incumbents, is coming around. However, in Digital Darwinism, you take on a more positive view. What is that view?
A: Not all companies face these existential threats. There are lots of companies that don't make changes because it's not in their interest to do so. For example, P&G wouldn't pursue the Dollar Shave Club, and LVMH wouldn't produce cheap champagne. However, McDonald's could have made Shake Shack and it would've been useful for them to create a more premium product and leverage their expertise. Similarly, it would have been interesting if BMW created Tesla, or if Toyota created Uber. Christensen's theory explains everything up to 2005 brilliantly, but nothing since then. Tesla was not a cheaper competitor to BMW, the iPhone was incredibly expensive, Airbnb is not a cheaper alternative to a hotel, and Uber is not a cheaper way to get around town. Single success stories (ex. Facebook, Dyson) were not successes because they had a fundamental economic difference in how they did things, but because they serve the population better.
New companies create innovative products because they don't presume that the existing product or technology is the best that can be done. They approach the problem from a different point of view, from a customer-centric perspective, and end up fundamentally shifting the market to another paradigm. That to me, is disruption.
Q: In Digital Darwinism, you talk about putting digital to the core. What are some key takeaways from your book?
A: As people, we have an outer skin, knowledge, skills, and our very core is a sense of who we are and our values. A company is the same, the very center is their mission statement and what they plan to do, then they build product and processes, create a marketing layer that distributes, and a communications layer that lies on top of everything. As a consumer, people experience the communications layer the most (ex. advertising, check-in desks at airports, hotel rooms, website to rent car), and that's where we see the most digital innovation happening, but that's where it makes the smallest difference. Most companies dabble with digital transformation as if it were garnish. People should ask these questions and create a strategy, but many companies are not doing this. The internet has radically changed our lives, phones have only begun changing our lives, and these are incredible technologies that make amazing things possible, and we can't just bury our heads in the sand and hope it goes away.
Q: What are some issues that companies are struggling with today?
A: The issue with manufacturing companies is that they are too good at doing and reinforcing what they already do, and their focus to too inward. They have engineers who optimize their current design, people who use data (generated from the current situation) to reinforce the current state of affairs, employ ad agencies to tell them that everything being done is wonderful, and employ management consultants that perfect the way they do things. Everything is done so that the current situation gets reinforced, which leads to a huge amount of vulnerability. What you really need is someone who represents the voice of consumers to come in.
The question that companies should ask is: What would your company look like if it sets up today? If you were to create a bank today, you wouldn't purchase real estate on every street, have a huge vault in the basement, or employ huge staff. Instead, you would refer to WeChat Pay, Venmo, AI, etc., and think about people's relationship with money, then create an interface between people and the financial decisions they make.
Q: What is something you would like to leave your followers with?
A: There are a lot of digital metaphors being created for analog things, but in the future, a lot of things won't be digital versions of old things, there will be brand new things. For example, train tickets are being digitized now, but they may even not exist in the future. People may be able to hop on trains, then get charged at the end of every month, whether through facial recognition or GPS tracking. We are in the "Mid-Digital Age." The "Post-Digital Age" will occur when we understand the meaning, power, and business model transformation of the digital age. Right now, we're still dabbling with the idea.
_
Be sure to tune into more episodes of The Business of Platforms here, and to learn more about Vivaldi and our areas of expertise in platform strategy, reach us via email at: hello@vivaldigroup.com.