Thinking
On How MercadoLibre Impacts Consumer Behavior, with Sean Summers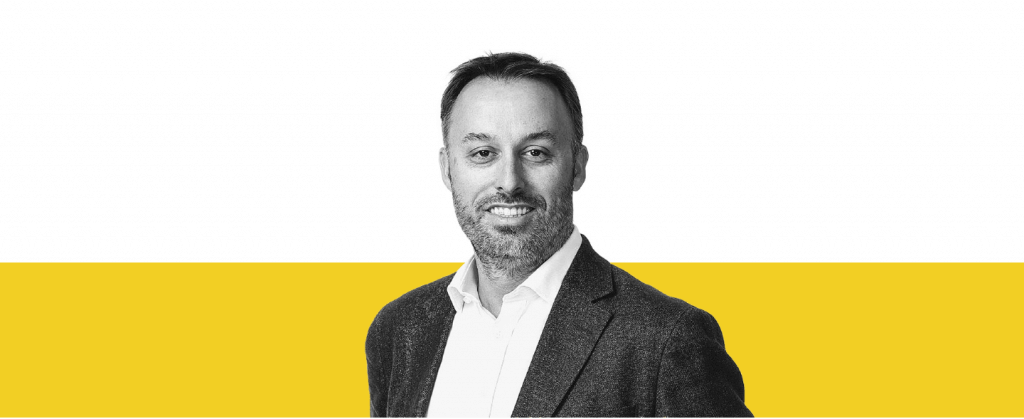 "We started as a marketplace very similar to eBay, and over the years we have increased the penetration of e-commerce to grow the business. In doing so, we developed the tools and infrastructure for hundreds of thousands of entrepreneurs in the region, small and medium enterprises to leverage." 
Listen to the full conversation here and find highlights from their conversation below. 
In episode 20 of The Business of Platforms, we are joined by MercadoLibre's Chief Marketing Officer, Sean Summers and host Erich Joachimsthaler. Summers shares the importance of taking risks, the true purpose of marketing within a business, and why the value MercadoLibre places on customer experience has propelled it to be Latin America's leading e-commerce technology platform. Tune in to hear first-hand how Summers' got to be at the center of the growth agenda.
Sean, you began your journey on a traditional career path and had a level of flexibility to go from a general management role to the filling of the functional role as a CMO. What would you highlight about your career for the listener?
I've never been afraid to take risks, and that has really paid off. I think if any 3 factors have defined my career they are; people helping me, being open to serendipity, and really willing to take risks. Everything is a constant iteration. Taking risks. Making mistakes. Learning from them. 
Can you give us some dimensionality to MercadoLibre?
MercadoLibre has just celebrated 20 years of business and it's been quite a journey. We started as a marketplace very similar to eBay, and over the years we have increased the penetration of e-commerce to grow the business. In doing so, we had to develop quite a few parts of the infrastructure. For example, we saw a massive opportunity within online payment business and MercadoPago. The brand has grown exponentially, all because we started innovating. I think that the constant has been that we've been innovating year after year, trying to refine the parts of the business that work, and trying to create those parts that we're missing. 
I
t sounds like MercadoLibre has a very different business model from Amazon or Alibaba, if you will. Is that a fair characterization? 
I feel that Amazon and MercadoLibre share the obsession to offer the best customer experience. It all starts from there. If you think about it on a continuum, on the one extreme is Amazon with an asset heavy sort of strategy. I think on the other extreme you have MercadoLibre and Alibaba, which is more of an asset light approach. We try to be an enabler by creating tools for hundreds of thousands of entrepreneurs in the region to leverage and build businesses on top of our infrastructure. By applying our own technology to make that infrastructure run more efficiently, we aim for the best possible customer experience. 
In a sense, you have more than one customer, if you will. You have the customers and the merchants.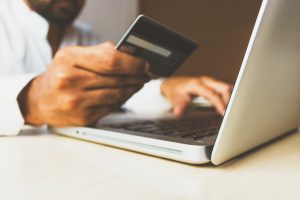 What we've learned over the years is that if we focus on making sure that the end consumer is really excited and happy about their experience with MercadoLibre, the merchants are going to be able to build a more sustainable businesses. We're all learning how to raise the bar to offer the best customer experience in Latin America because we believe that that's the only way to be successful in the long run.
What's your job like? What is the role of the brand vs performance marketing vs other functional areas within marketing? I'd be curious how you see the challenge at MercadoLibre. 
Maybe in past lives, marketing was more of a silo. You know you had sales, and marketing, and operations, with areas of contact, but still very siloed. Today, I think that marketing is an integral part of everything else. Because it is such an intertwined part of the business, I think gives us a chance of being a good contributor to the success of MercadoLibre and MercadoPago. But for me, I think that marketing is where it is today because of us marketers. It's our fault. We've allowed ourselves to bullshit our way into some things where we lose credibility with other partners around the business. I think that going back to the basics of marketers as an enabler and linking our success to the business succeeding is when marketing is at the center of the growth agenda, and not just at the center of the brand building agenda. It has to go back into offering fantastic customer experience. It's a combination. The brand, with the product, with the overall experience, seen as a whole, and stop thinking in silos.
Concluding remarks from Erich:
I really like is marketing is at the center of growth. And we cannot lose sight of the ends, because we're in love with the means. Our job is a really good job, and I think that's why people talk so much about it. We're not just putting spreadsheets together. We're not just optimizing logistics operations. The very work we do in marketing is really great fun. And endearing. It's human. It 's consumers. And I think that's why we talk so much about it. 
If you're thinking about how to create or refine your platform growth strategy, Vivaldi can help.  Learn more about Vivaldi's strategy expertise and approach to growth here.