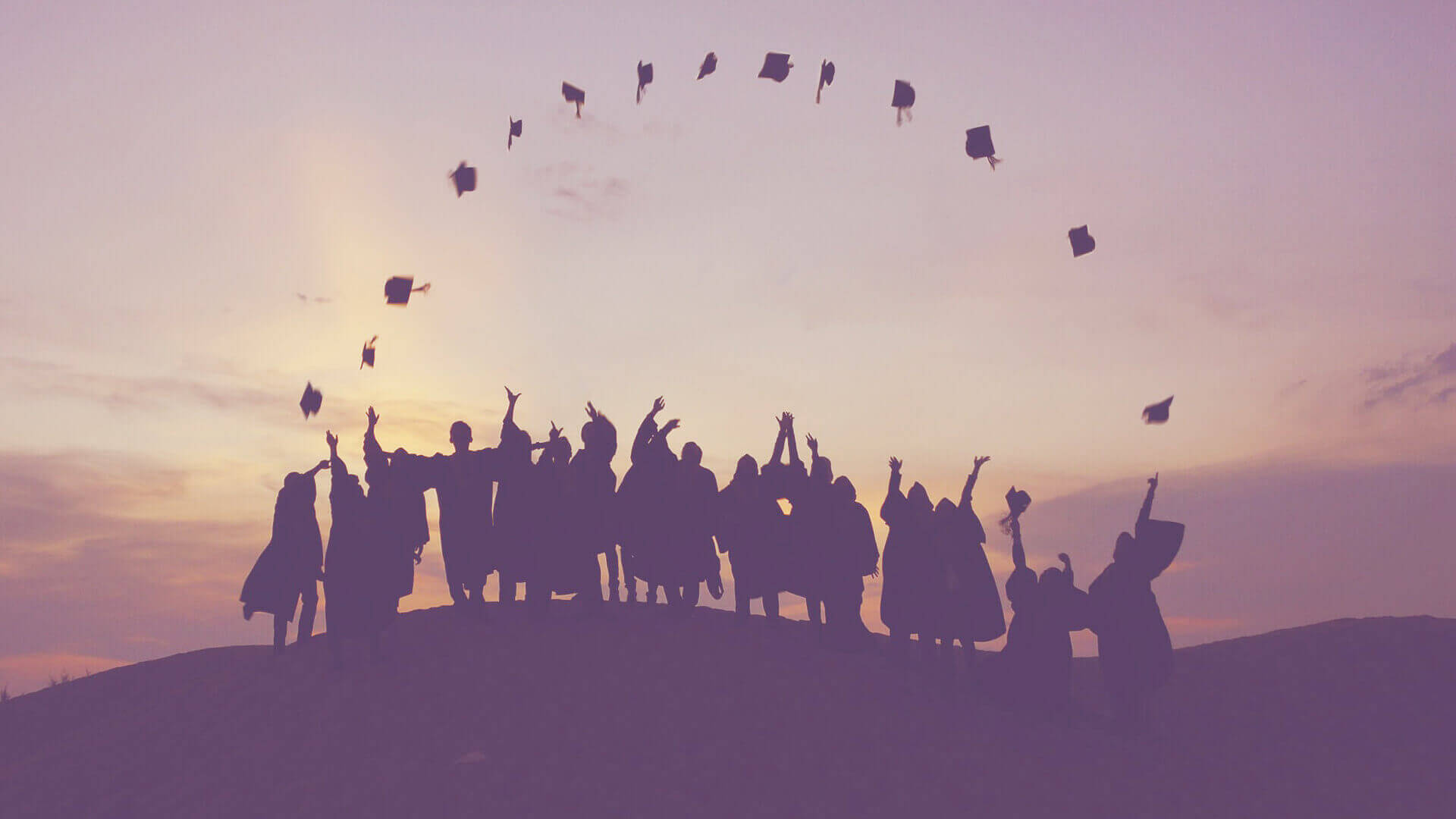 As one of the most recognized education brands in the world, McGraw Hill is on a journey of reinvention — from traditional textbook publisher to leading, digital-first, global education brand.
Vivaldi has been a trusted partner of McGraw Hill since 2016, closely collaborating with the organization's C-suite executives and senior leaders to develop innovative strategies that relate to the organization of its brand portfolio, brand architecture, positioning, new products, product branding, thought leadership, visual and verbal identity and more.
Vivaldi is proud to have led the development of the new McGraw Hill brand narrative and visual identity that helped make the venerated brand more future-focused and innovative. This large-scale effort involved months of comprehensive qualitative research, supported and validated by quantitative metrics. The new master brand positioning was translated, among other things, into a messaging architecture that brought to life the transformed positioning for various key audiences and a new visual identity that made the iconic Red Cube more relevant than ever within a shifting education landscape.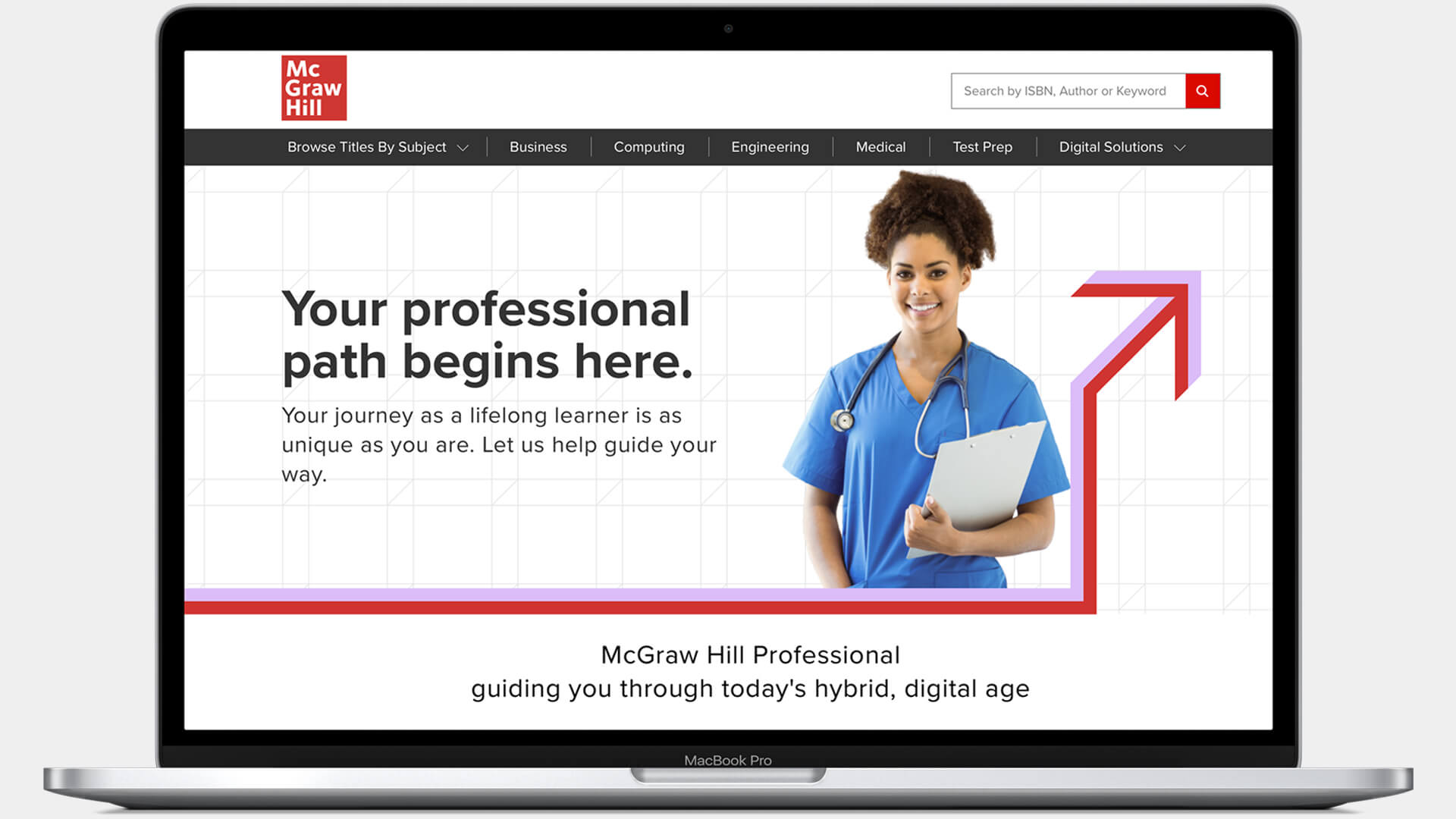 Higher Ed's Commitment to Equity
Next, the global brand was rolled out to the Higher Ed level – and then further to the product level within it, creating a coherent brand approach across the portfolio. Working with the McGraw Hill Higher Ed team, we translated the McGraw Hill brand mission to define a communications vision for Higher Ed focused on bringing everyone together to make education available to all, improving equity and access in higher education. This communications vision came together in a messaging framework that addressed specific pain points and motivations of various target audiences that were identified through qualitative research, and subsequently shared via sales materials, and digital content on the McGraw Hill web site. After being validated by key audiences of instructors and administrators, the new communications vision was launched at the US Higher Ed  sales conference to great acclaim.
Vivaldi also collaborated with McGraw Hill Higher Ed on "walking the walk" to further this vision through thought leadership – for instance, with an "Education for All" white paper that investigates why initiatives of equity and accessibility in higher education have, so far, fallen short. The paper proposed a new framework with which to consider persistent issues and shared best practices to help everyone move forward. We jointly produced an ecosystem of assets, including a video that highlighted key points of the white paper, and sparked conversations to incite change for the future. The white paper earned the esteemed Hermes award, and was a Silver Winner at the Muse Creative Awards. This award-winning effort not only met its objectives but also sparked substantial interest and excitement.  It drew an unprecedented number of participants to a jointly hosted webinar with The Chronicle of Higher Ed on the same topic.
As a result, McGraw Hill had a unified, consistent positioning that seamlessly connected the global master brand with the Higher Education division and its flagship products. We conducted a rebranding of key products such as Connect and ALEKS to fit with the new global brand positioning, while new product brands, such as McGraw Hill GO, were launched with great success.
Download White Paper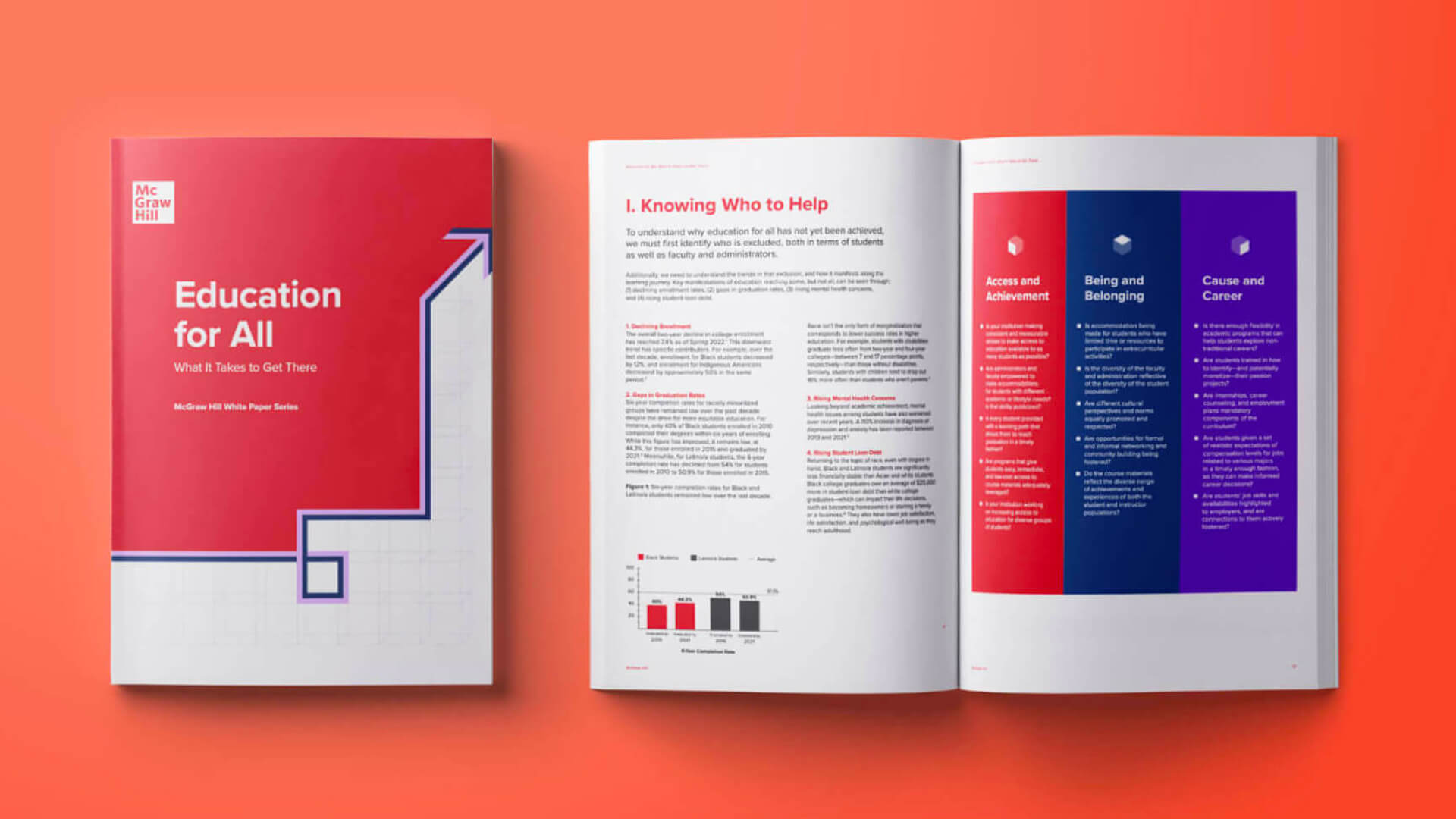 Meeting Students Where They Are
In 2022, McGraw Hill launched a student-focused study app, Sharpen, Sharpen was hailed as "the new cool tool" to help students learn better. To support McGraw Hill's marketing and messaging strategy, Vivaldi conducted qualitative research and a quantitative student segmentation to understand learners' key goals, motivations, and unmet needs. Concurrently, a market analysis helped pinpoint competitive white spaces and draw inspiration from various disruptors, both within the industry and without.
Leveraging insights from both the student research, as well as the latest findings from the worlds of neuroscience and cognitive psychology, Vivaldi then immersed the McGraw Hill team in ideation workshops to kickstart several concepts. These concepts, over time, were stretched, refined, and whittled down to a key few. After a shortlist of winning concepts were formulated in consumer language and validated in focus groups, Vivaldi then mapped out a user journey with key use cases, feature sets, and a product development roadmap, to guide the creation of the final product.
Sharpen was successfully launched in the Fall of 2022, garnering rave reviews from both the press as well as the student body—vastly exceeding expectations for downloads within the first few months of its launch. It has been described as if "the McGraw Hill textbook and TikTok had a baby," and has a 4.8 rating on the App Store.
We take great pride in our remarkable success, and our ongoing partnership with McGraw Hill remains at the forefront of shaping the future of education.