Thinking
11 Industry Leaders Ready For Platformization

The factors of platform potential are the most important determinants of business health and future growth, and yet it has never been measured until now. – Erich Joachimsthaler, Founder & CEO of Vivaldi
Vivaldi's Platformization Potential Study is a forward-looking, comprehensive report that introduces the top companies with the most potential to capture exponential growth. Previously, we took a deep-dive into the two lenses that guided our analysis. Read more about lens 1 and lens 2, which consists of factors 1, 2, 3, 4, and 5.
Using these two lenses, we assessed the companies comprising the S&P 500. We considered these 500 companies to be a representative sample since they account for 80% of the American equity market by market capitalization. We deployed various triangulation methods combining different sources of data for each of the determining factors. We used a dyadic assessment protocol where two or more researchers assessed each company independently on a given factor. Each company's platformization opportunity was assessed according to the factors relative to their industry.
Please see below for a list of the top scoring company in each of the 11 industries studied, and follow the hyperlinks to explore the near-term potential each company has to become a platform business.
Tech, Media, & Entertainment: Netflix, Inc.
Retail & Apparel: NIKE, Inc.
Financials: Capital One
Transportation: Harley-Davidson, Inc.
Healthcare: Pfizer Inc.
Materials: The Sherwin-Williams Company
Industrials: Equifax Inc.
Utilities: NRG Energy, Inc.
Real Estate: MGM Resorts International
Food, Personal Care, & Household: Estée Lauder
Energy: Phillips 66

Netflix is one of the FANGAs, but we believe it isn't entirely a platform business and that it hasn't attained its full potential. Although Netflix incorporates technology, it is still a pipeline business. Netflix either produces, pays for, or licenses its content, for which its 150 million consumers are willing to pay a monthly fee. While attractive, its current business model requires significant investment and its current data generation is limited to the customers logged into its platform.
Netflix has a high potential to further transform into a platform business and unlock exponential growth by leveraging network effects. For example, it can create an open platform that hosts more than just shows and movies. Any vendor of digital content, be it games, sports, or even e-learning, can then look to Netflix as a host to get in front of its subscribers.
2019 is a pivotal year as the streaming industry becomes increasingly cluttered, with Disney, WarnerMedia, ESPN+, Facebook Watch, amazon Prime Video, Hulu, Dazn, and others challenging Netflix. However, with an opportunity to engage with customers beyond its existing media platforms, Netflix can extend its data collection and learning. This would allow Netflix to beat the competition by unlocking more ideas that could ultimately improve their offerings.

Nike is a strong S&P 500 performer, yet it still has not leveraged its opportunity to become a platform business. Not only was Nike late in connecting directly with consumers, despite early experimentation with Nike+, it was also late in participating in existing third-party marketplaces like Amazon.
Nike currently offers a multitude of services on different mobile applications, but combining these interfaces into one comprehensive lifestyle app would enable customers to conveniently engage with the brand everyday.
To further capitalize on its opportunity to create value through interactions, Nike could dive deeper into developing or hosting content for their users to enjoy, be it sociocultural, fitness- focused, or professional sports related. This would allow them to establish a network of like- minded partner vendors and organizations that match their customers' lifestyles.
Nike has merely scratched the surface of its potential beyond running shoes, apparel, and equipment. They need to build the technology infrastructure to create value through data and analytics. With this, it has endless possibilities.
Factor of Greatest Opportunity: Value Through Data & Analytics

Capital One has a potential to orchestrate a platform by delivering its product and service portfolio in entirely new ways. Instead of pushing its standard offerings by market segment, it could create a business model based on a high degree of personalization, customization, and context- driven value-added services.
Capital One can leverage its information-based technology capabilities and exploit social currency to truly integrate into consumers' daily lives to solve real problems for them. For example, Capital One can employ customer data to inform and build communities of like-minded spenders. Customers with similar purchasing habits can be connected via a platform that enables experience sharing around relevant events, restaurants, purchases, etc. Capital One can open this platform to merchants as well, allowing them to connect with customers who are interested in their products or services. This engagement amongst users and merchants will allow Capital One to grow their partnership network based on customer interest, thus creating exponential growth in social currency.
Implementing these changes will bring about an entire ecosystem of partners, developers, startups, and other participants in the fintech industry. Capital One has invested significantly in a number of API initiatives, which will eventually create a virtuous cycle of bringing new innovations on a platform that delivers.
Factor of Greatest Opportunity: Social Currency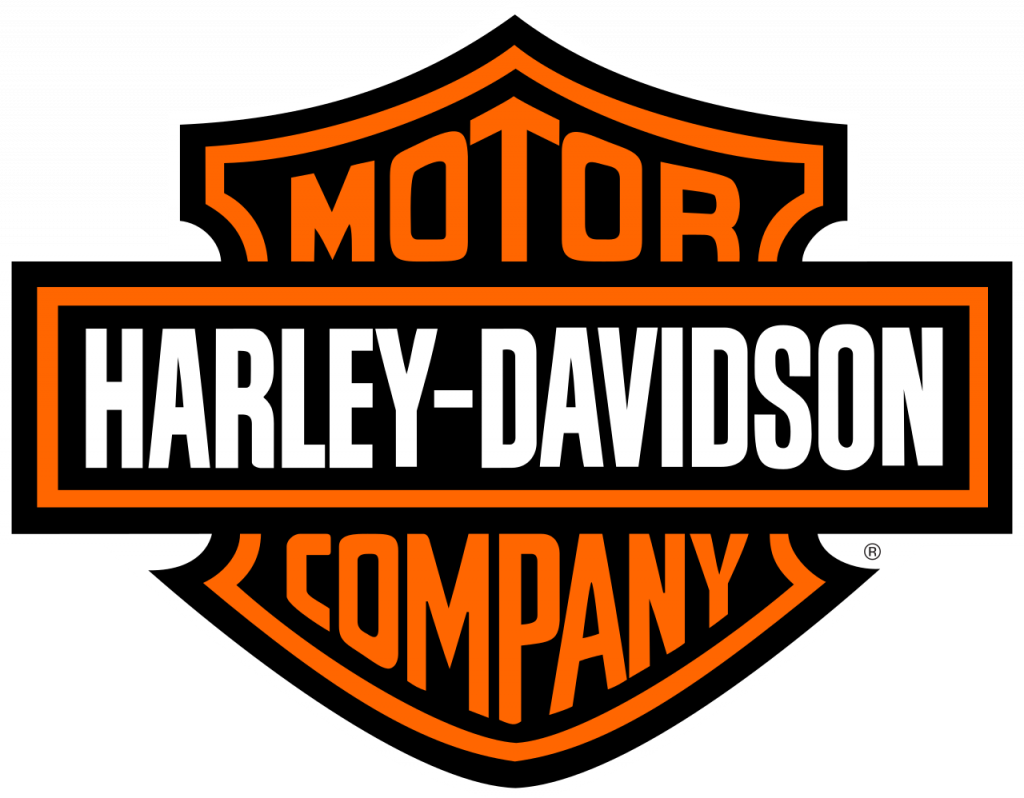 Many years ago, Harley-Davidson discovered that success is not just about product or technology, but also the brand and experience. This epiphany changed the direction of the company. Today Harley is a lifestyle brand with a community of riders, enthusiasts, and participants, that form a global network. It is well-known that the Harley brand relationship runs deep.
With around 200 million motorcyclists in the world, Harley has an enormous business potential to create a marketplace by aggregating demand and becoming the single destination for all riders. This would broaden the community of millions of riders that are organized in the more than 1,400 H.O.G. clubs around the world.
Younger consumers, Millennials, have different needs. This group no longer buys into the value system outlined by a Harley executive in the book Results-Based Leadership: "What we sell is the ability for a 43-year-old accountant to dress in black leather, ride through small towns, and have people be afraid of him." But Millennials still love riding and Harley can still deliver a brand and experience to fit their needs.
An expanding rider community that includes Millennials could be the basis for growth. Harley can attract a wider network of riders by creating an ecosystem around Harley experiences that fortify rider connections to the brand through network effects. For example, instead of merely recommending destinations to riders, it can aggregate the supply side and build a global network of hospitality, events, and experience partners. As more partners sign on, riders would have richer experiences, and the brand's value proposition would grow further.
Factor of Greatest Opportunity: Industry Position & Ecosystem Potential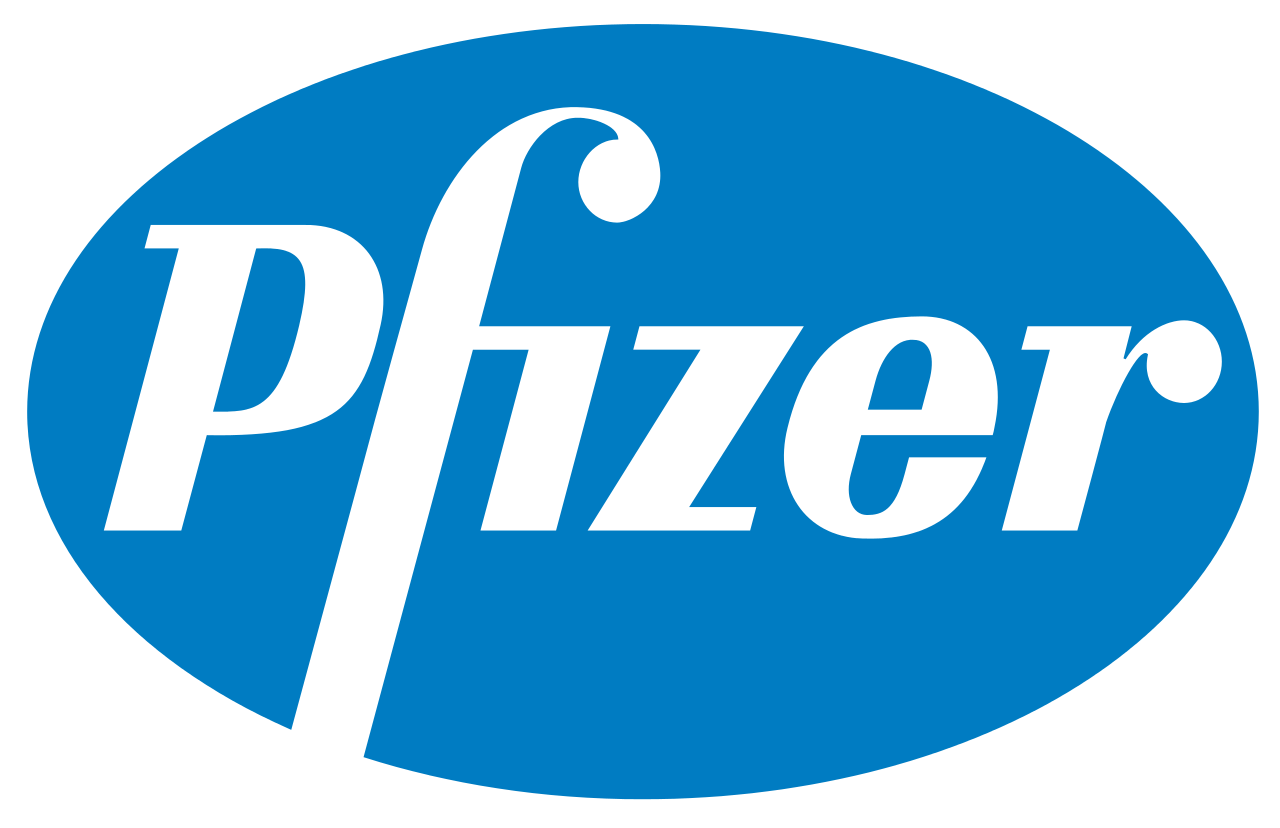 Pfizer is part of a complex health system that includes physicians, hospitals, payers, and patients. There are several opportunities for Pfizer to evolve toward a platform business. In order to illustrate such potential, consider an example for its oncology or cancer business.
Pfizer collaborates with data aggregator, Flatiron Health, which extracts unstructured data from cancer patients' charts. Flatiron employs a massive team of credentialed oncology abstractors — individuals who interpret data from electronic health records — or any notes, charts, or diagnoses that physicians make during the care delivery process across 265+ oncology clinics, reaching more than 2 million cancer patients.
This data, known as Real-World Evidence (RWE), can be used for Pfizer's R&D, to get faster approval from the FDA, etc. It also helps Pfizer quickly determine what treatment works best for specific cancer patients.
Pfizer can also collaborate with other oncology companies, such as competitors, to learn about more effective drug combinations, and even collaborate with alternative treatment solutions beyond drugs, leading to improved cancer care.
If Pfizer closely collaborates with other biopharma competitors and provides comprehensive treatment solutions to cure cancer, patients can expect higher quality cancer care and improved therapies. The benefits of assuming leadership in cancer care and orchestrating a broad ecosystem and entire interaction field that includes even the FDA for faster approvals would be enormous for patients living with the condition and their care providers.
Factor of Greatest Opportunity: Industry Position & Ecosystem Potential 

Numerous platform opportunities exist for Sherwin-Williams. They have the ear of many potential platform participants – customers, contractors, designers – and they can bolster connectivity by making the technologies they offer interoperable across these participants.
With their focus on customer centricity, paint color app, and Spanish language content, Sherwin-Williams has demonstrated their interest in innovating for growth. With a foundation for better data, they should engage with both consumers and out-of-category vendors to put a century's worth of customer learnings to work for more than just paint.
By inserting themselves in relevant conversations through collaborations and partnerships, Sherwin-Williams can learn more about participants, generating insights that would be valuable to anyone within the ecosystem. For example, Sherwin-Williams can integrate their offerings and expertise across furnishing retailer websites and social platforms. Sherwin-Williams' social relevance will grow as users begin to engage with the brand on their partners' various social pages.
However, digital products are not the greatest opportunity in plain sight. Numerous platforms aggregate subcontractors and suppliers, with main contractors and producers such as architects, structural engineers, HVAC engineers, and the network of interior designers. Sherwin-Williams has exciting opportunities to participate in many of the emerging platform models in the construction industry.
Factors of Greatest Opportunity: Social Currency, Agile Experimentation with New Technology

Since last September, and probably well into the future, the public will associate "Equifax" with "data breach." Nevertheless, Equifax spent 2018 trying to put distance between their present and their past.
To leverage their equities, they can extend beyond credit ratings and offer financial services such as user ratings, insurance, and credit to enable secure online transactions. Factoring in partnerships with insurance or credit companies, Equifax could become the primary interface to help new business owners extend credit to customers.
Equifax could create value by transforming the way customers interact in an online marketplace. Partnering with Etsy, Amazon Marketplace, and second-hand sale sites, Equifax can offer customers a guarantee that products from the sellers are trustworthy.
The more data captured from consumers, the richer the insights will be for business clients, creating limitless value. If Equifax transitions to such a platform business model, it would be at the center of an entirely new future.
Factor of Greatest Opportunity: Industry Position & Ecosystem Potential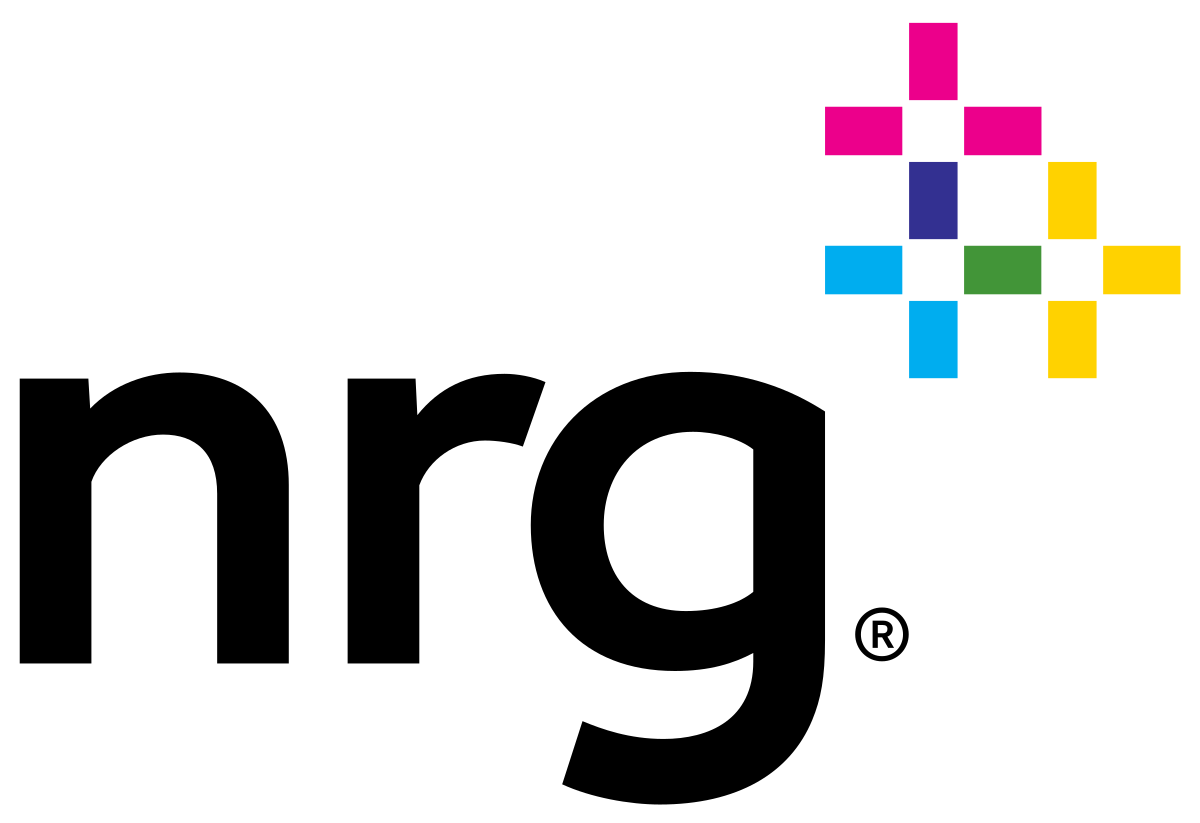 Despite operating in the highly-regulated and monopolistic utilities industry, NRG Energy has managed to make incremental innovations to their business model through their provision of renewable energy.
NRG's demonstrated ability to build partnerships with the relevant parties and participants in their industry reflects their ambition and could serve as a forerunner for future innovation. For example, their diesel generation partnership with Cummins Diesel produces cleaner and cheaper energy for commercial and industrial customers. It is the type of customer-minded agreement that must be forged for fixed, regulated companies like NRG to
meaningfully improve upon their offerings.
While its scale remains narrow, we also acknowledge NRG's initial foray into AI by partnering with Stanford University to help their grid manage power fluctuations, resist damage, and recover from storms and other disruptions. Their eventual goal of completely autonomous grid management has enormous potential to eliminate frictions. This will require additional investment in exponential technologies, which we hope NRG undertakes.
Factors of Greatest Opportunity: Agile Experimentation with New Technology

In the traditional hospitality business, hotel owners can only extract data and revenue from guests that are staying, dining, or gambling at their properties. However, MGM considers themselves an experience company, more than a hotelier or real estate company. MGM's recent steps enables them to offer experiences to anyone, anywhere.
Now that MGM has partnered with GVC to launch an online gaming venture, they have the opportunity to maintain constant engagement with their nearly 30 million rewards members.
This helps ensure that MGM can provide and generate value beyond the walls of their physical properties. The more people gamble online, the more MGM benefits, both in revenue and data generation. Not only does this enable exponential revenue growth, but it also builds the foundation to create countless online business extensions and new data environments. Growing in these sectors will allow MGM to capitalize and nurture its core business.
In our opinion, there is real potential here that MGM has not yet tapped.
Factor of Greatest Opportunity: Value Through Data & Analytics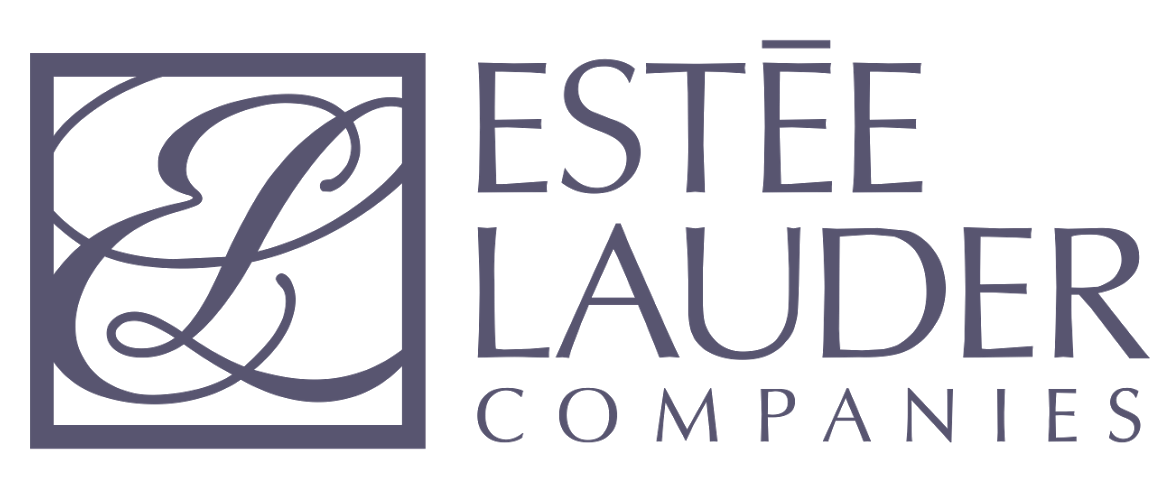 Estée Lauder can leverage the breadth of their portfolio of 25 prestige brands by building a new model of how a company in its category operates. What if it changes the linear value- chain process for each diverse brand, and instead, puts at the center an exchange between consumers built on data? If the data that it collects from consumers are at the center, then the brands are in the spokes.
Estée Lauder has an opportunity to strengthen their ecosystem by engaging more directly with consumers. The makeup category's success in recent years has been driven by apps, Instagram, and YouTube tutorials. Consumers are used to logging on to learn how to use these products. The industry is full of examples of customization and personalization efforts.
Though their brands do have strong social followings, the company could bolster their digital presence by launching an app, or by releasing APIs. Content around beauty education will be pivotal in growing consumer interest and engagement in Estée Lauder brands and products, with featured content personalized for each user, based on their previous purchases. The user data and insights accumulated from the app can help inform new product innovation, as well as guide content creation centered around relevant consumer needs.
For Lauder, the benefits of more direct connections with consumers extend far beyond customer experience. The company could
easily mine interactions to take a real-time pulse on brand popularity, particularly at local levels, allowing them to adjust marketing spend accordingly. Lauder could also use the data to ensure brick and mortar stores go only in areas with demonstrated demand. A data-driven strategy led the company to focus on Chinese customers shopping on mobile apps Tmall and WeChat, contributing to 40% sales growth in the country.
A makeup platform powered by AR is just one of many viable value-creating platforms. Lauder has the brands and the technologies, and now it's their turn to show customers, Glossier, and Wall Street that they know their categories best, so long as they can capture consumer attention quickly and effectively.
Factor of Greatest Opportunity: Industry Position & Ecosystem Potential, Customer Centricity PLUS Mindset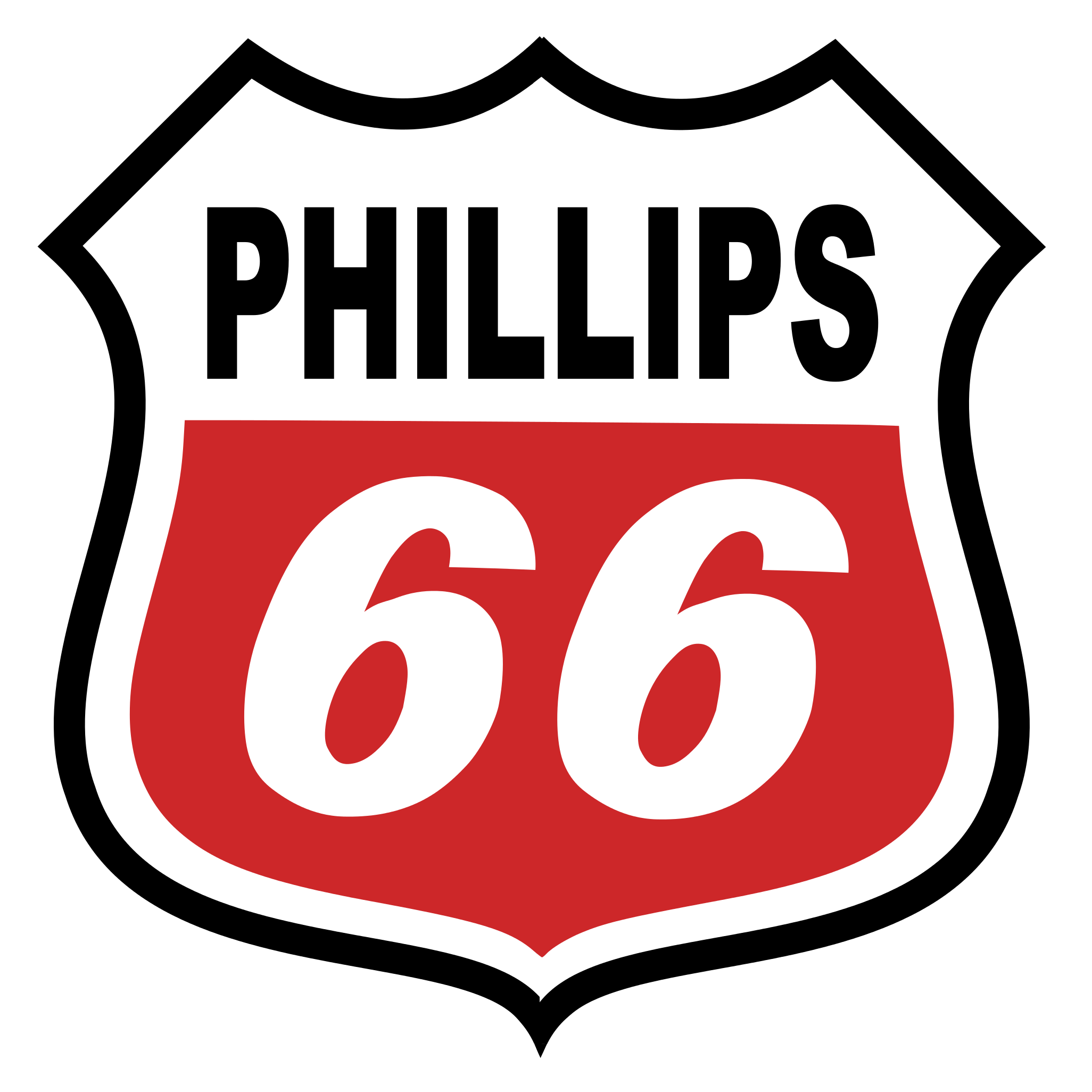 Phillips 66's innovations are largely centered around mobile payments. Though this is no longer a unique feature, it does offer a solid initial connection with drivers, which the company leverages to analyze driver habits.
With enough insights into what drivers buy,
aside from gas, Phillips 66 could assemble a proprietary network of third-party vendors. For example, what if drivers unlocked free guacamole at a nearby Chipotle after purchasing 5 gallons from a Phillips 66 pump? Phillips 66 knows that gas station taquitos don't hold a candle to Chipotle burritos, so why not partner with Chipotle instead?
For Phillips to succeed in the future, their platform will need to also consider the forthcoming changes in behavior that will most impact the industry. Electric cars will not need gasoline, and autonomous vehicles could conceivably steer themselves to the pump unoccupied. Phillips participates in an industry that is both rigid and rapidly evolving. It is unclear what a platform will resemble, but regardless, Phillips must continue collecting data on consumers by any means possible to best position them to adapt.
Factor of Greatest Opportunity: Industry Position & Ecosystem Potential
Explore the full study here for action-oriented strategies that can help businesses build better and stronger brands for today's consumers.