Thinking
Vivaldi Awarded "Best of Consulting" By WirtschaftsWoche

We are pleased to announce that Vivaldi has been named a top consultancy in the category of Strategy and Innovation by WirtschaftsWoche, the leading weekly business publication in Germany. Decided by an academic advisory board and an independent jury, comprised of distinguished representatives from business and academia, these prestigious annual awards recognize the very best in the German consulting industry.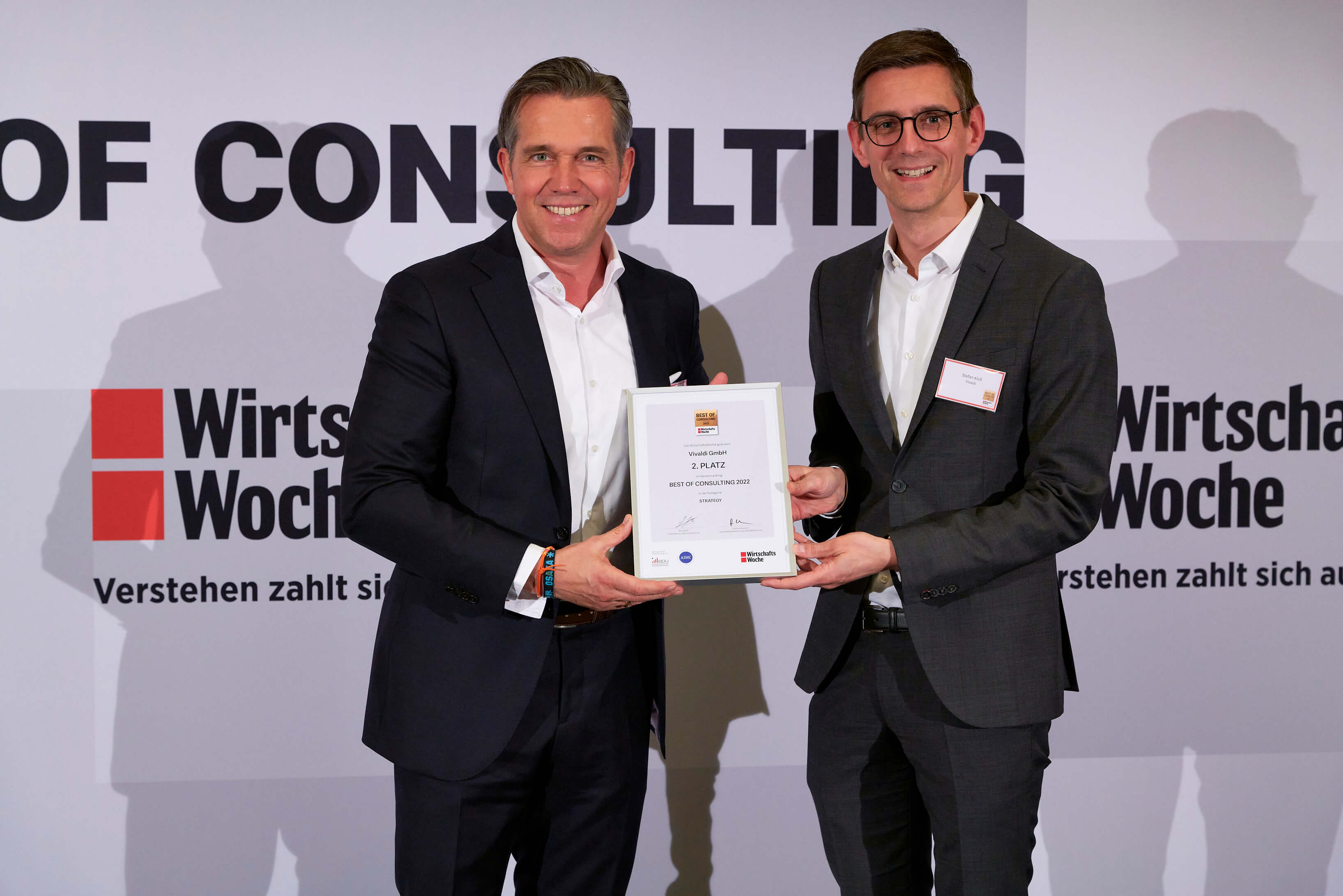 For 2022, Vivaldi was selected for our work with McGraw Hill in igniting their direct-to-consumer EdTech business, developing an app that fundamentally changes how users learn existing and new McGraw Hill content.
Based on a holistic market assessment and primary student insights, the concept and app, Sharpen., were developed to address unsolved key pain points, including staying on track, focusing and fitting learning into students' hectic lives. The Sharpen. app allows students to interactively learn textbook knowledge and prepare for tests at their own pace.
"Sharpen. is a ground-breaking way for students to access trusted McGraw Hill content." — Markus Zinnbauer, Senior Partner, Vivaldi
The aim was to target the student market with a brand new student-focused learning application that mirrors how students process learning today, and which sets the stage for what learning will be in the future. To work on a project of this magnitude, Vivaldi assembled a diverse project team, with skills in professional business, marketing, education, and design/UX, led by experts Anne Olderog and Markus Zinnbauer.
At the ceremony on November 29, the award was presented to Vivaldi Senior Partner Björn Sander and Director Stefan Kluß.
This marks the fifth time that Vivaldi has been honored with this award.
WirtschaftsWoche recognizes companies in the following categories: Marketing & Organization, Competitive Strategy, Innovation & Growth, Supply Chain Management, IT Management, Digitalization, Public Sector & Sustainability, Restructuring, Financial & Risk Management, and M&A.
Photo by Frank Beer.