Thinking
The Rigorous Discipline of Innovation: A Q&A with Senior Partner Lee Powney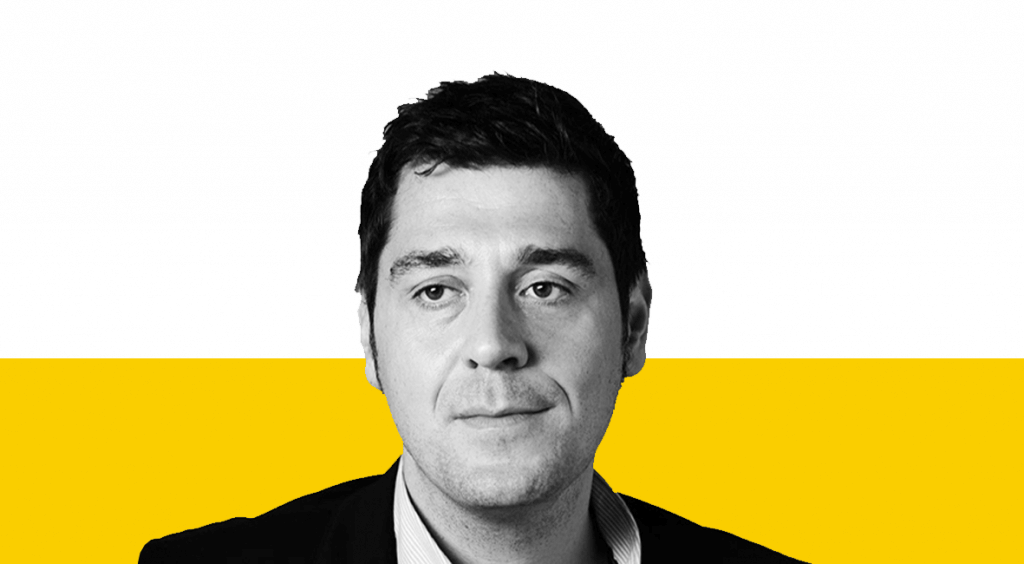 We're excited to share this Q&A with Lee Powney, who recently joined Vivaldi's leadership team as Senior Partner of Innovation. Lee is a seasoned strategist with remarkable experience in managing and building iconic brands, helping clients find insightful and actionable solutions to branding problems, and unlocking opportunities across a wide range of categories. Prior to Vivaldi, he led brand strategy consultancy, Human Innovation, where he advised global brands including Microsoft, Marriott International, IHG, BP, Samsung, HP, and American Express.  
Below Lee shares his thoughts on challenges facing business and brands today, celebrating failure, and how we can get to disruptive ideas.   
What do you think is the biggest challenge facing every company today?  
I'd say understanding the mid and long-term consequences of COVID-19 and how it will re-shape demand for a given category or indeed open up new ones should be paramount. A company cannot continue assuming that the terms of competition within its categories will remain stable— they need to be re-evaluated. Every business must have its critical planning assumptions defined and consequences and opportunities understood.      
Equally, it's not new news to say that COVID has sped up the adoption of digital into more areas of our lives, proving the parity or indeed superiority of digital services over physical in many cases. Many companies should no longer be thinking digital transformation so much as business model transformation, embracing an ecosystem of multiple parties adding value into and extracting value from the brand system.   
Given your experience, how can businesses reach and get 
to
 disruptive ideas?  
Do you mean 'disruptive' in its truest Clayton Christensen sense, or do you mean 'ambitious non-incremental ideas'? You have to calibrate the project's ambition early on. But on the issue of generating ideas, firstly, the hard bit is getting ideas which an organization can actually exploit. You often find the signifier of success for idea generation workshops is the number of ideas generated. Everyone has had a great time, lots of Post-It notes over the walls, and tons of ideas that never see the light of day again. I'd rather sweat over articulating a much better definition of the problem for innovation to solve and get fewer but more relevant ideas generated. Innovation is a rigorous discipline, not a theatre show. Creativity happens when you give it a place to stand, but you've got to find that place first.  
There are two organizational blocks to great ideas, the misuse of consumer insights and experimentation failure. With regard to the misuse of consumer insights, much work needs to be done to educate organizations on research methods— reliability vs. validity if you like. If your innovation effort is calibrated to operate within the field of reference and experience of a consumer, asking them for their opinion and following it is a reasonable input. However, there is just one little hiccup with this neat and convenient approach— it's not the consumer's job to know what they will think and feel in five years. If you're looking for ambitious non-incremental ideas, I'd say this isn't a great platform for innovation. I once worked on a project for an Airline creating a future experience for their First and Business class lounges. The global insights team had diligently run a global (and expensive) survey presenting management with a beautifully elegant 2+2 matrix detailing all possible features of the lounge experience on 'valued most' and 'used most' axes. Guess what? People valued and used 'free food' and 'free Wi-Fi' the most. How much free food and how much free Wi-Fi can you really give? "But we're now offering round the clock food service and extended free Wi-Fi to non-loyalty cardholders." Yes, but it still looks, feels, and smells like a dentist's waiting room in the 1980s. What about the guy over there curled up trying to get sleep, the woman over there covering her mouth on the phone because there is no privacy?   
Ok, so I'm being a little unfair, but asking the consumer to recall and reflect on their subconscious feelings and behaviors at different moments and situations is bizarre enough, but following this path means you're going to quantify yourself into a dead end. It's this type of project where observing consumer behaviors in the context of their experience and understanding how key cultural trends will shape expectations becomes critical. You have to embrace evidence that pushes thinking beyond the 'now' and into 'tomorrow.' We should seek to 'design for tomorrow's customer today.'    
The second block is creating the organizational processes, culture, and KPIs to embrace experimentation within the innovation process. [More on this below.]
How do we celebrate failure?  
Experimentation should be a baked-in element of the innovation process. Much work still needs to be done to educate executives on Lean Start-up and design thinking methods. There are many teams in organizations who are innovating but are not considered an innovation function and are encumbered by outmoded KPI's that do nothing to embrace experimentation. Test & learn as a key managerial competence is key. Celebrate the capacity to execute experiments and share the knowledge gained.   
What is the most important question that companies need to be asking themselves? 
What are my planning assumptions about how COVID will change my current categories of operation and open up new ones?   
Is there a company that you could point to as a recently successful model of reinvention? 
I'm a hopeless petrol head— cars and bikes. I adore Bentleys, despite years of under-investment. VWs acquisition of Bentley has dragged the products into the 21st century. However, what I admire most is that Bentley's essence has been maintained with great discipline and vision. The cars feel 'inevitable,' logical evolutions of the lineage, and you can trace key signatures of the experience back 90 years to the 'Blowers' that took on the Le Mans 24 hours. There is an 'evolving permanence' baked into each new model. This is a result of a beautiful integration and translation of the brand DNA with its design language. As a result, a brand with enviable lineage and pedigree feels as authentic today as it did 50 years ago. The secret here is to define the character of the brand, the way it always must feel, and the key points of difference it should always own but should constantly innovate upon. In other words, if you've got lineage and pedigree, don't zig and zag— evolve.