Thinking
Lessons on Marketing Transformation, with Alberto Velasco and Luis Gérardin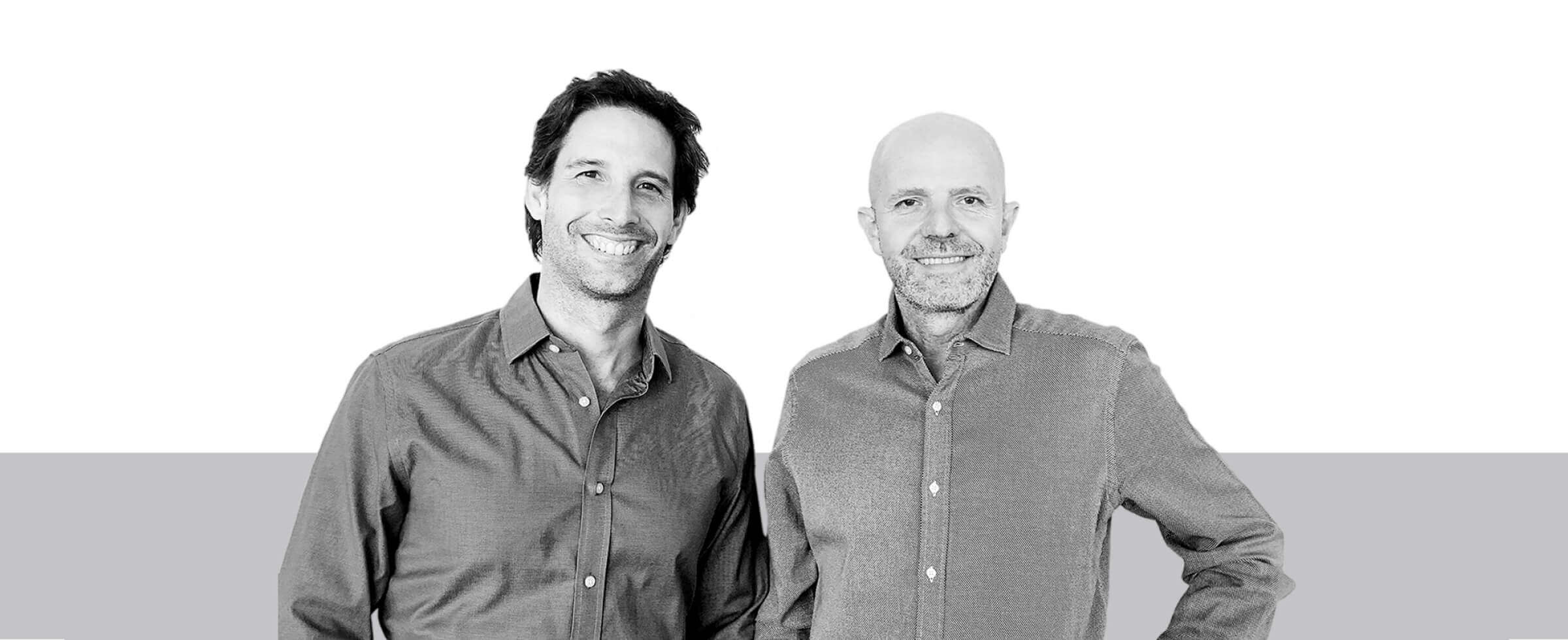 At the beginning of this year, we were thrilled to welcome seasoned marketing leaders, Alberto Velasco and Luis Gérardin, to the Vivaldi leadership team. Based in Buenos Aires, Alberto and Luis share backgrounds as former senior executives of multinational companies, with broad experience in strategy and brand building at the local, regional and global scales. In the Q&A below, Alberto and Luis share their thoughts on our evolving marketing landscape, how brands can strive for impact in the market and learnings from their approach to brand-building. 
What are some key takeaways from your years working with The Coca-Cola Company (TCCC)?
Alberto Velasco + Luis Gérardin: Working with Coca-Cola was an amazing experience. It gave us the opportunity to work with one of the most valuable brands in the world, plus other iconic, billion-dollar-plus brands and gave us the chance to work and experiment with new, emerging brands.
TCCC is a school of strategy, business and marketing. Not many companies have the depth of thought leadership that this company has. Given its size and budget, we could work with and learn from the best partners in the world, consultants, agencies and suppliers.
With its approach to brand building through its "only Coke can do" way, we got to experience the most formidable events and experiences in the world (such as the Soccer World Cups and the Olympic Games), to have done the first-ever environmentally friendly concert in Antarctica with Metallica, and to build a "Coca-Cola for Me" teens' connecting platform with a live radio, social networks and a rewards benefit for continued engagement and data collection.
Having said that, we also learned that there is no single way of doing marketing. Not all brands can pretend to have the same logic as the Coca-Cola brand. Each brand must build its own way starting with the definition of its frame of reference, and how it is improving and gaining a portion of the consumers' lives.
How have you both seen marketing transform over the past few years?
AV + LG: The function has been disrupted. The marketing principles may remain the same, sometimes refined, yet the dramatic changes in terms of consumer behavior, technology, competition, media landscape, availability of data and innovation demanded new marketing functions and specialties, new tools, new agile processes and a change in mindset in terms of openness.
Change has been so fast that organizations are still learning on how to deal with that. We have experienced moving from a world where the brand was a way to insulate and protect your competitiveness, to a world where the brand is part of an ecosystem of participants who add value to each other.
What is one piece of advice you would give to brands today?
AV + LG: Think strategically. Start with the consumer and knowing the business you are in. How are you going to improve their lives and take a share of it? Let him or her participate and co-build your brand with you.
Alberto, you've had experience working with brands across various industries (automobile, restaurant, beverage) – what do all of these brands/industries have in common?
AV: It's amazing that, while the activation efforts are different across industries, the set of questions they need to answer is the same: What business are we in? Who are the people I want to help make their lives better? How do I expand into other segments? What is my portfolio and brand architecture? What does my brand stand for? What is the consumer journey? What are the jobs to be done? What is the best solution I can provide? Why is my brand not growing as it used to?
What brand serves as a role model (either in LATAM or elsewhere) and why?
AV + LG:  Hard question. Change has been so fast that nobody has got it right yet. We could say that brands whose value proposition provides great utility are the hottest and with the biggest potential given the digital environment we live in (ex. Airbnb, Amazon, Uber, Waze, etc.). But even digital-first brands are reconsidering that their performance-driven approach is not enough to continue growing and that they must look back at the principles and some elements of the traditional way of doing marketing, and also, pursue an emotional connection and provide experiences in a complementary way to their utility value.
Amazon is obsessed with the consumer, so in that sense the consumer is a role model. John Deere comes from the industrial world and has managed to successfully turn itself into a platform business. And coming back to Coca-Cola, it's a brand that builds on strong emotions through messaging and experiences. Many companies still need to design their own way of doing business and marketing, crafting their own recipe that works for them given the consumer, competitive landscape and internal culture.
Luis, you were recognized as "Best Marketing Professional" in Argentina and have led award-winning teams. From your point of view, what does it take to be a qualified marketing professional?
LG: For me, a marketer is a business growth professional that focuses obsessively on the consumer/customer in order to add value for and with him or her and their ecosystem.
Marketers need to have the ambidextrous capability of, on the one hand, to articulate a vision and clear strategies and, on the other, to flawlessly execute actionable plans from which they can learn and inform the process continuously. Being both sophisticated in their thinking and simple in their actions.
As marketers, we need to be passionate and sensitive enough to read and leverage emerging trends to create value before anyone else does. Further, to have the capacity to learn and relearn, especially with the booming digital possibilities available.
And given your experience in managing virtual teams and given the growing trend of remote work, what are some tips for organizations that are either hiring virtual employees or offering employees the choice of remote work?
LG: In my experience, of course there are extreme segments of people that either would only like to work from home or only from the office, but I would provide the guidelines that allows each individual to manage their own schedule. With the behavior usually variable, it guarantees a minimum core interaction space or time for the team or the organization.
I believe in live interaction and the possibilities it opens for natural and spontaneous collaboration and co-creation. Specifically in managing large virtual teams, I would recommend some minimum live interaction activities or forums to connect as people, not as associates, to build and feed a minimum threshold of trust.
Luis, given your experience in successfully leading the growth of Coca-Cola's South Latin Business Unit, what advice can you give to CPG brands (or brands in general) that are hoping to grow and expand globally?
LG: To me, the key is pretty obvious. The magic happens when planning and execution are aligned. Starting with a common internalized and bought-into mission, vision and values, the different functions can co-develop the strategy in a transversal process and subsequently land into the execution in an integrated fashion.
Alberto, you've been responsible for driving cultural change at corporations such as Coca-Cola, what is the most important thing for organizations to keep in mind when trying to create and maintain a healthy culture?
AV: Your team is much more capable of doing things than most many leaders think. Inspire and align them with a simple and single vision, then empower them, facilitate collaboration and reward continuous learning over short-term successes and/or failures.
Lastly, what is one piece of advice for brands that are trying to incorporate digital and e-commerce into their strategy?
AV: Digital is first a mindset. Your efforts won't be profitable unless you first understand that your customers are part of networks, that competition can come from anywhere, data is an asset, experimentation is a way of doing business and that you should continuously re-evaluate the value you are giving to your consumers.
_
Contact us at hello@vivalidgroup.com to learn more about our LATAM presence and offerings.