Thinking
Exploring the Evolving Future of Media with Michael Monheim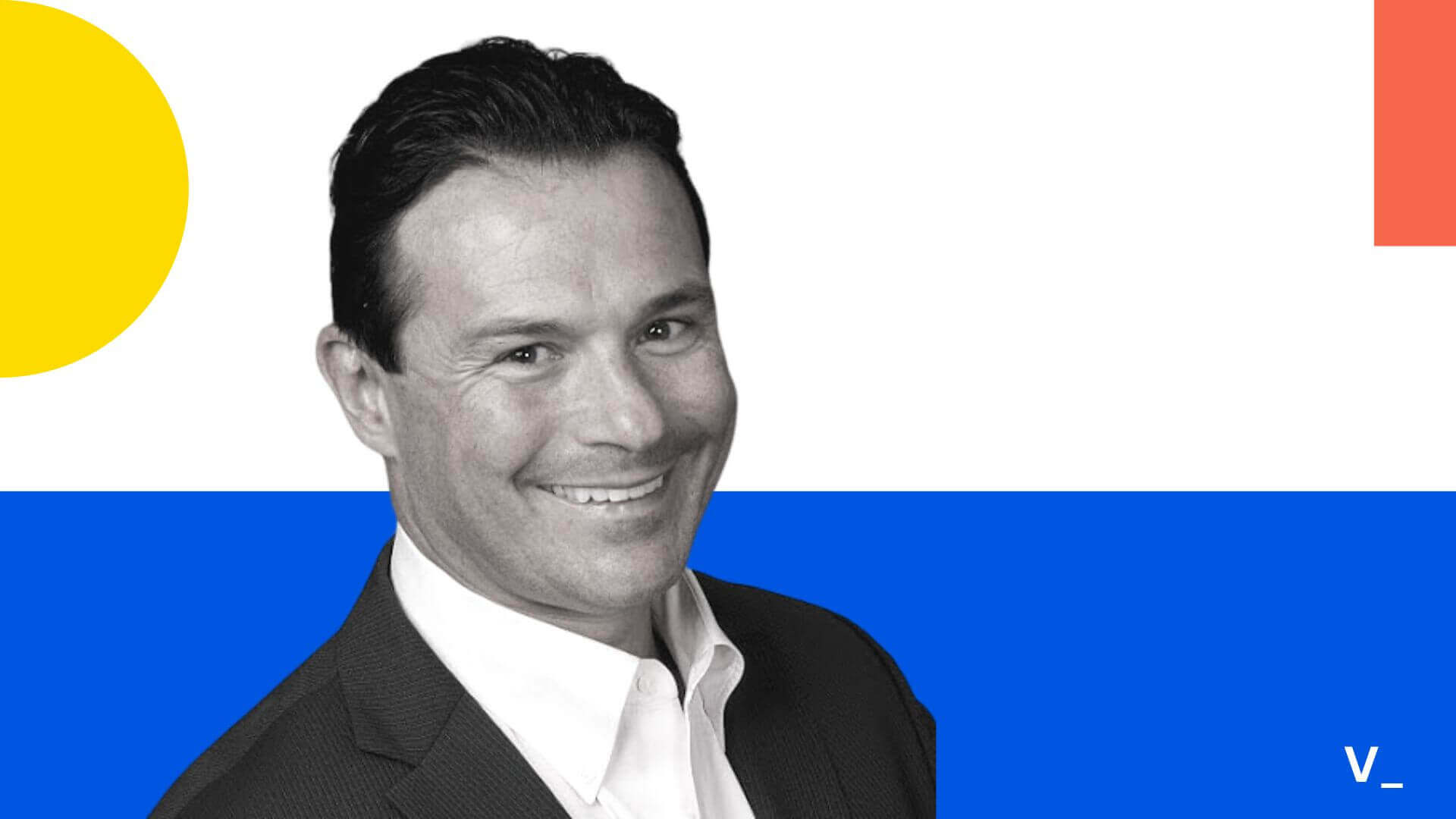 Vivaldi is pleased to welcome Michael Monheim as Partner, Media & Entertainment.
Formerly the Vice President of Business Development for AccuWeather, facilitating partnerships in Europe and Latin America, Michael brings decades of experience working in television and international markets.
He also previously spent nearly two decades at Axel Springer Group, leading US business and helping it grow into the leading European media company within the US media and agency community. During his time there, he enabled Axel Springer Group to become a world-class digital publisher with a significantly expanded footprint in the Americas.
In this Q&A, Michael shares insights on the evolution of television, the impact of new technologies, and what he most enjoys outside of work.
Q: How did you originally get connected to Vivaldi?
A: I met Erich Joachimsthaler a few years ago through a mutual friend. We have both been active in two organizations with "German executives living in the US."
Q: Your business background includes time working with AccuWeather, SevenOne Media in Germany and Viacom/MTV in Latin America — how have you seen the television space evolve over the years?
A: Over the last few years there has been a strategic focus of big broadcasters to digitize TV building advanced TV products. Furthermore, there is major consolidation in the TV market to become more competitive versus the big players like Google, Meta, etc.
There are challenges in the TV spaces in terms of digital transformation:
TV usage shift/decline: There is an accelerated shift to OTT (over-the-top television) and VOD (video on demand).
Fragmented inventory: Various OTT platforms; tech challenges (like ad serving) and no holistic measurement.
Market and company structure: Transformation of silo structures internal/external; major change process.
Increasing competition: Netflix, Amazon and Disney enter AVOD (advertising-based video on demand) business; Google's TV attack growing CTV reach.
Digitizing TV will reposition the TV space to secure and lever existing TV revenues and build advertising products to participate in a growing digital market.
While Linear TV is declining over the next five years, Advanced TV (Programmatic TV, Total Video and Addressable TV) will all grow steadily. This will secure and lever ad revenues for broadcasters in the future.
I do see the evolution from linear to digital/addressable TV. Streaming and personalized video formats are on the rise and related business models will drive the future for publishers and all players involved.
Q: How has location/region played a role in the work that you've done, knowing you've concentrated on different geographic areas? 
A: I have lived and worked in Europe, the US, LATAM, and Asia. In previous years, it was very important to be present locally. I learned a lot about customs and business practices which was very valuable. I traveled very regularly to all the markets I covered to stay in touch personally.
I feel that location/region does not play as big of a role today. You can perfectly do your job from anywhere remotely and it is more accepted, especially after covid. If need be, you can always travel and meet clients or colleagues in person.
Q: What are some current trends or challenges that you're paying special attention to in the media and entertainment space?
A: The future is based on three building blocks: content, data, and tech. The combination of those three will drive the next years (e.g. Apple, Netflix …)
Also, cryptocurrency. There will be a massive runway ahead as the number of consumers trading crypto will double in the next 12 months. Crypto is expected to power ecommerce, video gaming, data, and NFTs. It's going to become a mainstream payment method. Even on the ad side. It will be totally integrated. But it's not clear what it will look like yet.
Q: How are you seeing the pandemic and work-from-home impacting what's in store for the future of media?
A: Increased consumer time spent with technology and media has been sustained coming out of the pandemic. As the entire growth curve has shifted upwards, more consumer time will lead to new opportunities to grow and build businesses.
We will see more and more IoT (internet of things) such as AR/VR to go mainstream — in businesses as well as in households. Gamification will create access to Web3. In terms of ecommerce, in 2025, 10% to 15% of all automobiles will be sold online. Other categories like jewelry and furniture are expected to grow.
Q: What do you see the future of entertainment looking like? What opportunity areas do you believe are on the horizon?
A: With Web3 kicking in we will see more and more interaction of consumers in the metaverse. Real life is morphing into digital and the other way round. Brands needs to ask for support and knowledge to identify possibilities.
Video games are the next technology leading to the metaverse, and search, social, shopping, events, and banking will increasingly take place inside of video games.
Reach super users (26% of all users) account for the majority of time and money spent on ecommerce, VR, music, and video games, and super-serving them will be critical to drive growth.
Q: Looking over your career roles, including time in digital publishing with Axel Springer Group and in Business Development at Blockbuster Video, what would you say is the most valuable lesson you've learned?
A: The most important lesson is to stay in touch and nurture the relationships with business partners, clients and old colleagues. Never burn bridges with old employers, as the world is very small and even more connected — you always meet twice.
Q: What is a book or podcast you'd recommend, and why?
A: Bharat Anand's "The Content Trap." It talks about how to do well and not become a victim of digital transformation. It describes great case studies (Tencent, Shibsted and NYTimes) that are relevant lessons with learnings to avoid mistakes in digital transformation. A key takeaway is how content enables customers' connectivity in a connected world.
For a podcast: Amobee Out Loud "Live from the Croisette," talking about this year's Cannes Lions.
Q: What's a passion of yours outside of work?
A: I'm very passionate about sports — tennis, swimming, race biking, and skiing. I used to do track and field competitively. I'm also interested in political science and arts and enjoy history. Traveling is a big passion of mine. It opens your mind and puts things in a different perspective.
I left home at age 10 and went to boarding school in Switzerland. People were from all different countries, different religions, different food preferences. You really learn to understand people. It really helped in my career when I've traveled for business or private life. I'm able to have connections with people in different areas of the world. That's the beauty of travel.