Thinking
Don't stop, in fact go faster, be original, be empathetic…but most of all be helpful
Last week Twitter shared a blog post that summed up the current situation for companies thinking about their brand marketing activity, "Let's be clear. This is not a 'marketing opportunity' to capitalise on…this is a new reality and requires thoughtful navigation, from all of us."
Their advice was to be helpful and supportive to consumers BUT also add some distraction and levity and to create community and positivity. This week Kantar launched their COVID Barometer showing a clear majority of consumers expect advertising to make a positive contribution to society: 'Talk about how the brand is helpful in the new everyday life' (77%) 'Inform about their efforts to face the situation' (75%) and 'Offer a reassuring tone' (70%). Conversely 75% said brands 'Should not exploit the coronavirus situation to promote the brand' while 40% said they 'Should avoid humorous tones'.
If brands are to follow this direction then they need to walk a fine line between turning off all communications and being cognisant of the situation, this means thinking carefully, definitely not bandwagon'ing, being sensitive and most of all being consistent with their current brand image and not 'purpose washing'. So, it is great to see so many brands stepping up and not pausing their contact with the World but rather showing they care, and that they can help. We thought it would be useful to share some of the work and organise the list:
1) Supporting the effort
There is a hugely long list of brands that are donating money, supplies and resources to helping all areas of our lives in the fight against the virus, rather than list all of these extremely valuable efforts here are a few companies that thinking innovatively and in some cases quite differently:
 – Many different alcohol firms pledged to focus on creating sanitiser including Diageo who pledged to make more than 8m bottles for frontline health workers across the World on a more localised scale in the UK Brewdog joined the initiative and in the US Atlanta Based Old Fourth Distillery all helped out. It wasn't just alcohol brands LVMH were in early using Dior Soap bottles to distribute the sanitiser.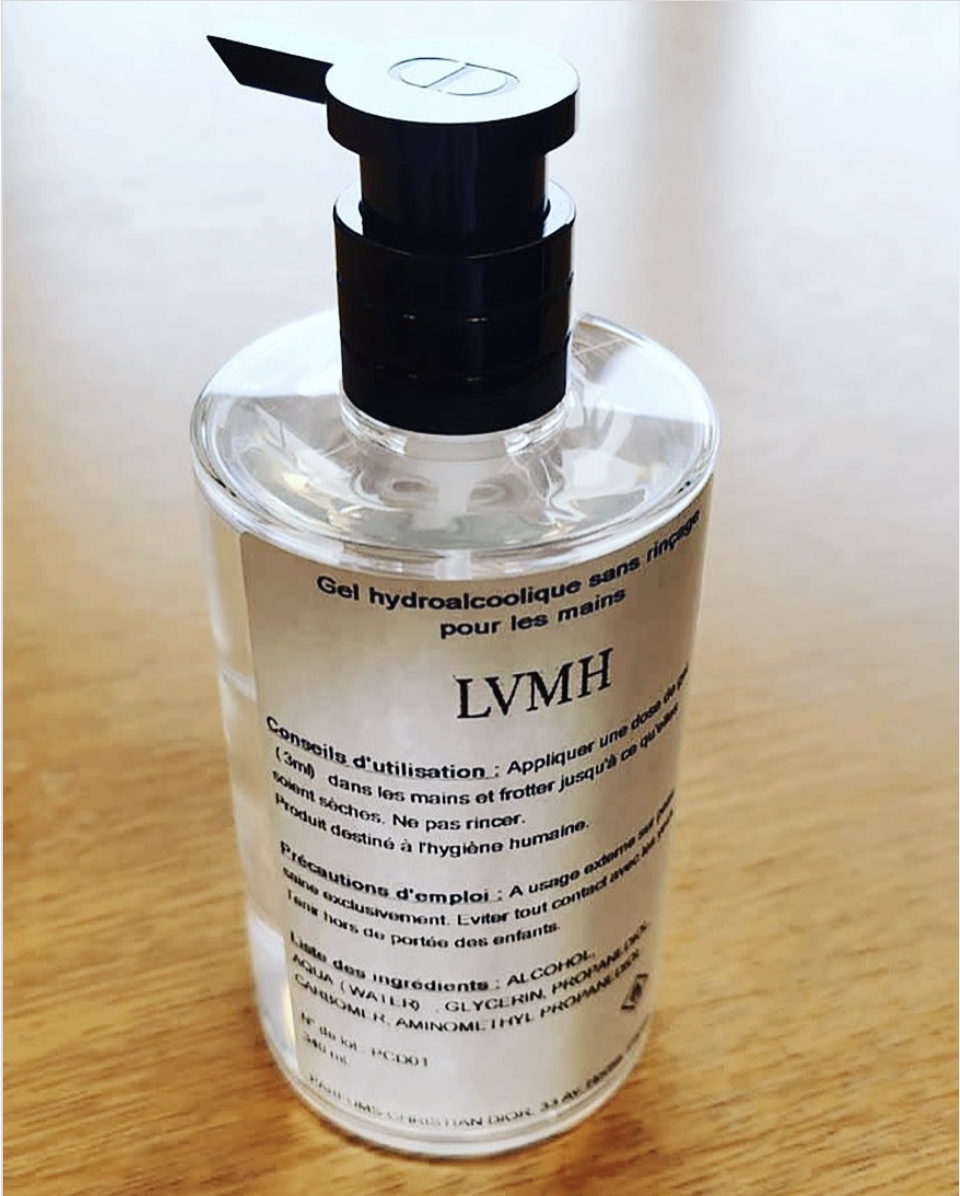 – H&M who had shut shops across the World said it would use its vast supply network to source personal protective equipment including masks, gloves and gowns for hospitals in the European Union to help curb the spread of the coronavirus. 
– Pret has also extended its support for hard-pressed NHS workers, offering them hot drinks for free and implementing a 50% discount on all other products. CEO Pano Christou announced the move in his blog, where he thanked NHS workers for all their hard work. The message rapidly gained public support.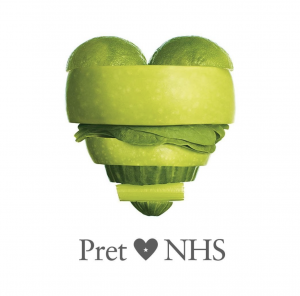 – Ford has joined forces with 3M and GE Healthcare to design and make air-purifying respirators that can leverage existing parts from all three companies. For instance, parts could include fans used in the F-150 pickup truck and 3M's air filters. Recent report also show that Dyson are almost ready to go with their 'Co-Vent' product to help patients with breathing difficulties.
2) Creating digital connections
With gatherings restricted in just about every major city in the world, it's safe to say that any conference, event, meeting, and other in-person gatherings are going to be postponed indeed all face to face is now off the table. As such companies are looking for how to recreate the in-person experience and drop barriers that online previously created for personal connections, many are doing some sterling work including:
– 14 of the World's best museums from MoMA to the Musee D'Orsay along with b2,500 other spaces from around the World are offering digital content, virtual walk throughs, livestream talks and curated collections thanks to the extensive Google Arts and Culture project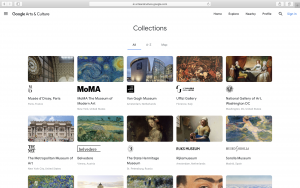 – Paywalls are falling at institutions including The Atlantic, WSJ, New York Times and Washington Post – interestingly a lot of European media outlets have not followed suit but many magazines have including Vanity fair and New York magazine.
– America's oldest film studio is using the coronavirus pandemic as an opportunity to experiment with what many believe is the inevitable future of film distribution. Universal Pictures will release its current theatrical movies online, including The Invisible Man, The Hunt and Emma. Other distributors and producers have followed suit with many other films available on Amazon, iTunes and other stores.
– Plenty of homebound pop stars have performed virtual concerts during the coronavirus outbreak and recently Bud Light got in on the act sponsoring its first "Bud Light Dive Bar Tour: Home Edition," featuring country music star Jake Owen. The show, which Owen performed from his house, for a free show but it did feature a cross-promotion with alcohol delivery service Drizly, which gave people $5 off their orders with the promo code "BUDLIGHT.
3) Levity and invention
Despite the challenges of sensitivity and purpose the creativity of brands and agencies hasn't been diminished over the last few weeks. At first many brands have had to pause (and potentially forever mothball) ill timed and off message campaigns including KFC UK with their 'Finger Lickin' Ads and Geico with their "Perfect High Five" Geico spot. Clearly it is no longer business as usual but that said there is also a time for some levity and creativity including:
– Due to most restaurants and bars in big cities temporarily closing or suffering from the effects of social distancing, Time Out magazine has rebranded itself as Time In. bringing you the best of London whilst you are still at home.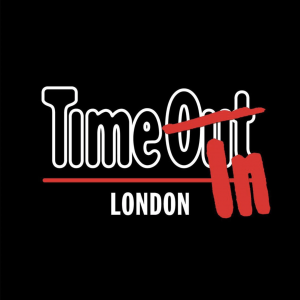 – The ever inventive Brewdog have not only switched all their UK Bars to click & collect via our Hop Drop app, they have now gone even further opening what they bill as their biggest and most important bar – The Brewdog Online Bar – this Friday 27th March you are all invited for live beer tastings with their co-founders James and Martin and other beer experts, homebrew masterclasses, virtual pub quizzes, Q&As with BrewDog crewmembers, live music and comedy and giveaways and exclusive merchandise.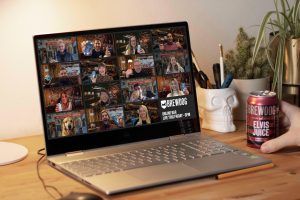 – MTV is one of Viacom's many entertainment brands to partake in its #AloneTogether campaign. The aim is to encourage people to stay at home with the promise that MTV and other channels will be there to keep them company. Promising live artist and celebrity takeovers, positive news bulletins, and continued social engagement with users they want to evoke the sense that we're all in it together.
– With restaurants closed Chipotle are trying to make the isolation bearable by offering the chance to virtually hang out together with its 'Chipotle Together': a series of zoom hangouts featuring celebrity hosts and attended by up to 3,000 guests. So far, celebrity hosts have included stars of the US series, The Bachelor, and featured live music from rock band Portugal The Man.
4) Education and protection advice and help / empathy
One of the first reactions to the outbreak was made by Clorox who, on January 24, around the time the coronavirus outbreak was making headlines worldwide, added a landing page to its site specifically discussing 2019-nCoV. The page provides basic information about the virus and suggested practices that can help stop its spread.
With the stress and anxiety people are feeling over coronavirus, Snapchat is expediting its "Here For You" feature providing users resources when they search for topics related to mental health, such as anxiety, depression, stress, suicidal thoughts and grief. The resources are provided by health partners including: Active Minds, Because of You, Crisis Text Line and Seize the Awkward in the US and Young Minds, The Samaritans and Diana Award in the UK.
Exercise is clearly key when you are stuck indoors and a number of celebrities and companies have been helping get the World jumping – after Joe Wicks managed to get nearly 1m parents and kids heartbeats to rise this week, Popsugar released its new subscription fitness app early to get people exercising amid the outbreak. While Active by Popsugar will normally be a paid app, the company is offering the platform free for the foreseeable future. The app features over 500 fitness classes from celebrity trainers and other experts in yoga, strength, cardio and pilates.
As the coronavirus spreads and the economy sinks, brands will be hard-pressed to stir demand for big-ticket items, like cars. Hyundai and sibling brand Genesis are trying to spur purchases by relaunching a recession-era program called Assurance Job Loss Protection. The brands promise to make up to six months of payments for drivers who lose their jobs and have purchased or leased their vehicle between March 14 to April 30, 2020.
On Tuesday this week a social-media campaign was launched to encourage people to order takeout on Tuesday in support of workers. The Great American Takeout is asking people to order in on Tuesday and encourage friends and family to do the same, via their social accounts, and then to post pictures of their takeout meals. 
Promoted on the social accounts of various regional and national chains, including Panera Bread, Noodles & Company, The Habit and Torchy's Tacos, it also gained the support of Visa and PepsiCo on Monday.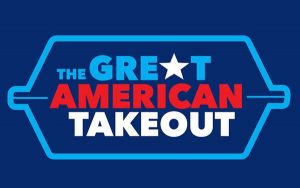 Finally lots of brands have been using innovative and creative ways to get people to respect social distancing. Coca Cola used its iconic Times Square billboard showing Coke's name with extended spaces between letters, McDonald's controversially separated the Golden Arches and following suit the Latin American e-commerce company Mercado Libre has changed its logo to reinforce the importance of social distancing swapping its classic logo of two clasped hands to two elbows touching.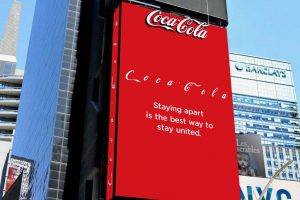 I am sure we will see many more brands stepping up to the plate and getting it right (and sometimes wrong) but what is clear is that this is not necessarily a time to stop communicating. Instead brands should be looking to rework their marketing and consider shifting to follow new media consumption patterns including daytime television watching, more time online, and more time on ecommerce whilst of course not forgetting to use the time to continue thinking about long-term brand building.