Thinking
Bridging the Gap between the CMO and the CIO: Roles and Ways of Collaborating in Times of Digital Darwinism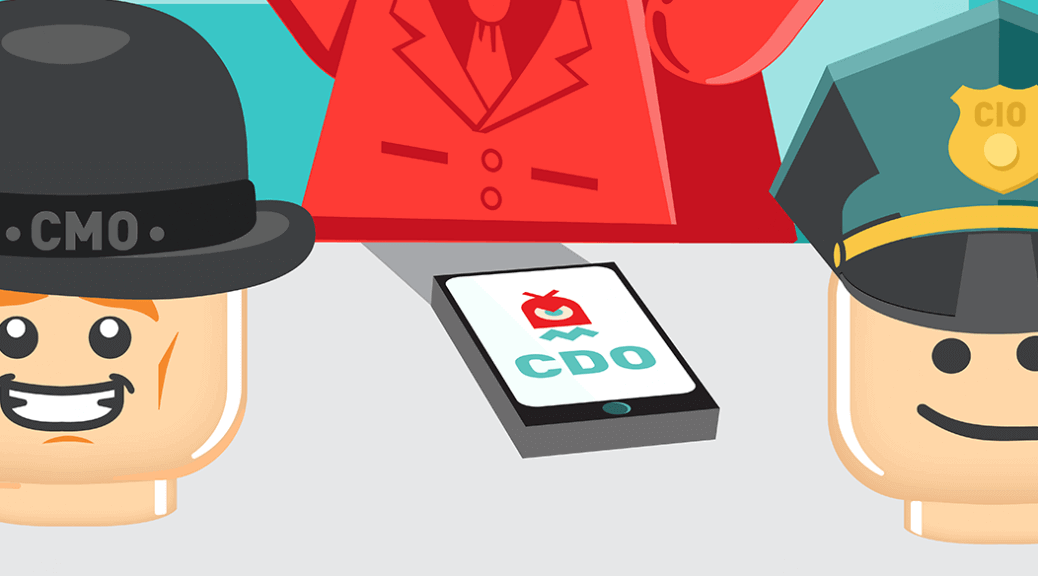 As part of our continuing research on marketing transformation in the digital age, we set out this year to study the changing relationship between CMOs and CIOs.
We've all heard of the CMO-CIO collaboration, but we wanted to dig deeper and understand how together they can together drive the digital transformation of their companies. To do so, Vivaldi Partners interviewed 30 Marketing and IT/Operations executives of leading companies across some of the most important industries within Germany, Austria, and Switzerland.
Unlike existing studies that have explored this intersection, we conducted "tandem interviews" of CMO/CIO colleagues, which allowed us to uncover actionable success factors and principles for a prosperous collaboration.
Why This Matters
As the world goes increasingly digital, interactions with customers happen less in the traditional domain of the advertising CMO and increasingly through digital interactions controlled by the CIO.
Technology has always had a significant impact on business – especially on how corporations work internally. But it is today's multiplication and fragmentation of interactions with customers that drives the business need for collaboration across the CMO – CIO divide. The emergence of the Always-On Consumer sets new expectations for brands in the digital age.
Always-On Consumers compare different options online, demand more flexibility, expect tailored offerings and are impatient for immediate responsiveness. The stakes are high: they live in digital ecosystems where only the brands that contribute meaningful value in the context of their daily lives thrive.
Key Findings 
To meet these new expectations, CMOs (including all marketers and brand managers in executive positions) need to learn how to adopt and apply digital technology, how to uncover and assess their customer journeys and build superior customer experiences. This requires them to work much more closely with the CIO – a liaison that was practically unheard of at most companies not too long ago. In consequence, this also creates new challenges for CIOs. The ever-changing behavior of AOCs requires them to become much more agile and responsive.
This CMO/CIO report uncovers the key challenges and opportunities at this intersection across the '5 Cs of change': Customer, CMO, CIO, Capabilities and Collaboration. Below are a few tandem quotes that we think you'll find interesting.
Key "CMO-CIO Tandem" Quotes from the Report
ON CUSTOMERS:
"Customers are increasingly using digital platforms as contact points for our brand and our offers. The digitization of the customer journey means that marketing and technology will inevitably come closer together."
Andreas Heidl, COO Austria, Zurich Insurance Group
"There is an exchange: our digital marketing systems allow us to analyze in detail every segment of the customer journey. This in turn provides insights for new digital developments."
Carine Andrey Marek, CMO Austria, Zurich Insurance Group
ON THE MARKETING FUNCTION:
"I expect from my marketing staff that they are able to imagine our customers as digital people, and how they behave on social networks, what devices they are using, which apps they use, etc."
Oliver Hopf, Head of Brand Management, Tank & Rast
"The biggest opportunity in marketing today is to connect the dots: how can I use digital solutions to gain new customers?"
Gerhard Göttert, CIO, Tank & Rast
ON THE CIO FUNCTION:
"The vision of marketing is to create customer value. This is still a somewhat abstract concept. Delivering on this vision requires the involvement of the IT department and that they understand the 'why.'"
Roman Reichelt, Head of Brand Marketing, Migros
"The role of a CIO today is no longer that of an IT specialist, as the subject matter expertise has become widely available. You need to be able to build bridges with the organization, jointly develop solutions and demonstrate value to the business based on that."
Dominic Bossard, Head of BI Solutions, Migros IT services, Migros
ON CAPABILITIES:
"The goal of our current transformation is to be able to offer more targeted marketing."
Christin Gunkel, CMO, Otto Bock HealthCare GmbH
"The transformation that we are currently going through cannot be described as an IT project. We are constantly dealing with our organization and processes."
Mike König, Head of IT, Otto Bock HealthCare GmbH
ON COLLABORATION:
"From my perspective, it is beneficial to structure the organization by market segments. In the case, it is important that both perspectives, Marketing and IT, are properly reflected in the teams."
Andreas Assum, Executive Board Member, Former VP Marketing, ImmobilienScout24
"Against much opposition, we have co-located employees from both marketing and IT teams together. It took looking at each other in the eye and speaking to each other every day to understand one another's language."
Andreas Hankel, VP Technology, Executive Board Members, ImmobilienScout2
Click here to download the full report. Many thanks to SAP Germany for the support in publishing this study.