Thinking
Brand Leadership: The Next Level of the Brand Revolution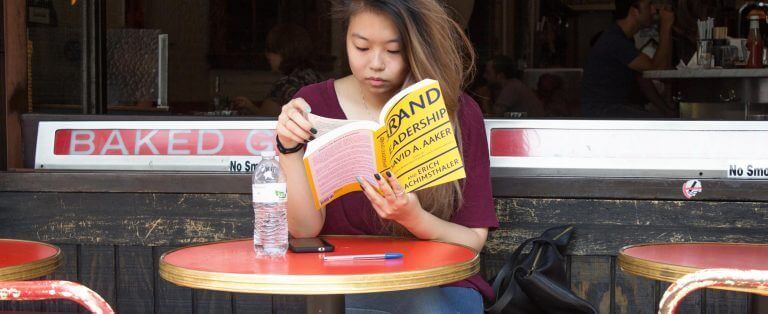 In Brand Leadership, Vivaldi founder and CEO, Erich Joachimsthaler and David Aaker describe how the emerging paradigm of strategic brand leadership is replacing the classic, tactically oriented brand management system.
This fundamental shift involves nothing less than a revolution in organizational structure, systems, and culture – as the authors demonstrate with hundreds of case studies from companies such as Polo Ralph Lauren, Virgin Airlines, Adidas, GE, Marriott, IBM, McDonald's, Maggi, and Swatch.
Brand Leadership is essential reading for frontline executives and brand managers in market-driven firms worldwide.
The 4 key challenges of achieving brand leadership:
1. Positioning: To originate a strategy which provides identity, differentiation, and empathy.
2. Architecture: To build a comprehensive architecture providing strategic direction.
3. Programs: To develop effective programs and a system to track the results.
4. Organization: To create a viable brand building organization
See below for a preview:
[iframe id="https://books.google.com/books?id=lfuL2aefJSsC&lpg=PP1&pg=PP1&output=embed" align="center" aspect_ratio="10:15″]
REVIEWS
"What Frederick W. Taylor did for scientific management and Peter F. Drucker did for the concept of management, Aaker has done for our understanding of brands. Now in collaboration with Erich Joachimsthaler, he has taken that life's work to a new level of perception, insight and sophistication. Brand Leadership is a highly needed roadmap for the multi-brand marketer which is as up-to-date as tomorrow morning with chapters on how to incorporate sponsorships and internet."
– Pete Sealey, Ph.D., Co-Director, Center for Marketing and Technology, University of California-Berkeley, former global marketing director, The Coca-Cola Company
"Branding' is the hottest term in business. For good reason. And, simply, there is a 'brand' in the thinking about this topic. Namely, David Aaker. The new book is not a 'line extension'. It is an original. This is 'it' on branding. Read it…or else."
-Tom Peters, author of The Circle of Innovation