Thinking
Event Recap: What Brands Can Learn from Esports

This Tuesday, August 4th,  Vivaldi invited advisory board member and author of "The Book of Esports," William Collis to join our CEO, Erich Joachimsthaler, Chief Creative & Digital Officer, Tom Ajello and host, Dave Birss on a discussion of the $27 billion-dollar Esports industry and what brand strategy tactics can be learned from Esports.
Click here to watch the full LinkedIn Live event and below find key highlights of the discussions: 
Why Esports matter from the following three perspectives: 
Personal Perspective: 50% of kids today are playing competitive video games. As Tom Ajello discussed from his perspective as a parent, kids rely on these games to connect and chat with their friends. Video games provide a platform for kids to participate and learn social behavior. 

 

Demographic Perspective: Esports

 as a demographic is an incremental consumer. Many of its 

users

 are

 people 

that 

don't activate or monetize in other types of channels because more of these games are looking more like social networks 

and platforms.

 

Brand Perspective: 

Esports

 companies are purely digital brands building for the next generation of digital consumers. They are highly 

innovative and

 build clever and nuanced approaches for customer acquisition and retention 

that any business can learn and benefit from.

 

 
Common Misconceptions of Esports 
It's a larger business than people think. Esports is a $27 billion-dollar industry that continues to scale, attract and retain new participants.  
Competitive gaming looks more like professional sports than it does kids sitting in a basement. They require casting, analysts, coaching, and production and for players at high levels, demand an extraordinary amount of skill. There are also massive tournaments that draw in hundreds of millions of users – some of the top Esports events will get more viewers than the Superbowl.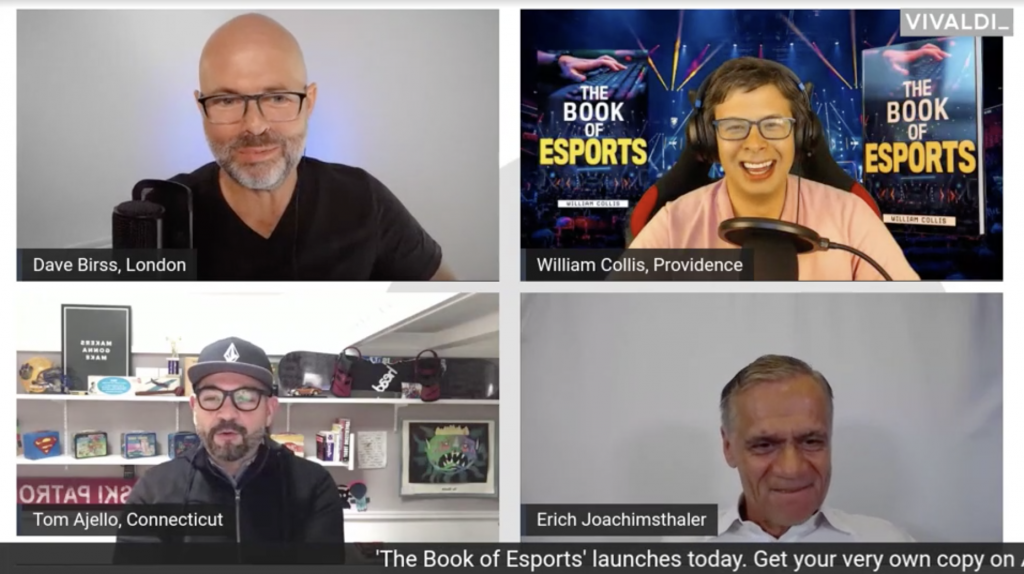 Esports Effectively Engage with Fringe Consumers 
There exists many strategies to manage consumers who already have high affinity and loyalty to the brand. The challenge that Esports has solved is with engaging the people at the fringes, those who are not yet directly involved in Esports. The key is – while conventional brands are built through communications and messaging, modern brands are built through interactions. From becoming a social platform to hosting live concerts and events, the Esports industry has mastered the creation of value through interactions.  
GoPro's Adoption of Esports Brand Strategy 
GoPro applied Esports principles to connect and engage with its audience as its entire business model is about discovering content and sharing it with others. The value of GoPro is not in the camera itself but in the community, GoPro has built around its product. Just as Esports companies make it easy and effective to share gaming moments with others, GoPro makes it easy and convenient to share action and adventure videos made by its users.    
Implications for the future of advertising within Esports 
The traditional sense of control that marketers have elsewhere is lost in the world of Esports. This is because so much of Esports is about long unfiltered messaging that occurs on livestreams for 4 or 5 hours, as opposed to the conventional 30 second ad spot. The combination of everything being interactive, the prevalence of social media, and content as unfiltered viewer messaging makes loss of marketing control inevitable.  
As William Collis said, "You really lose control of the message as soon as it leaves your mouth. And so, you need a different set of tools and activations for a more modern approach to brand building." 
 The Esports industry is too big of an opportunity to ignore – click here to watch the full event.