Thinking
On Thinking Beyond Your Core Business, with Vivaldi Partner Mauricio Andujar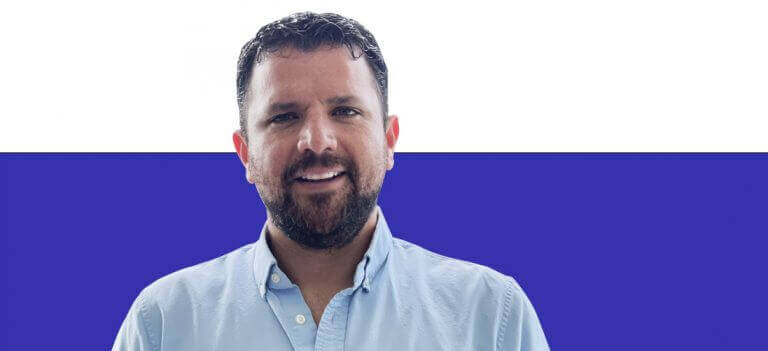 At the start of this year, we were thrilled to welcome Mauricio Andujar to the Vivaldi leadership team. Based in Peru, Maurcio joins our global engagements to bring to life strategic work, through venture, service and product design. Prior to Vivaldi, Maurcio founded and led the growth of LIQUID, a LATAM based innovation and transformation hub, where he advised industry leading corporations as well as incubated and accelerated the growth of startups.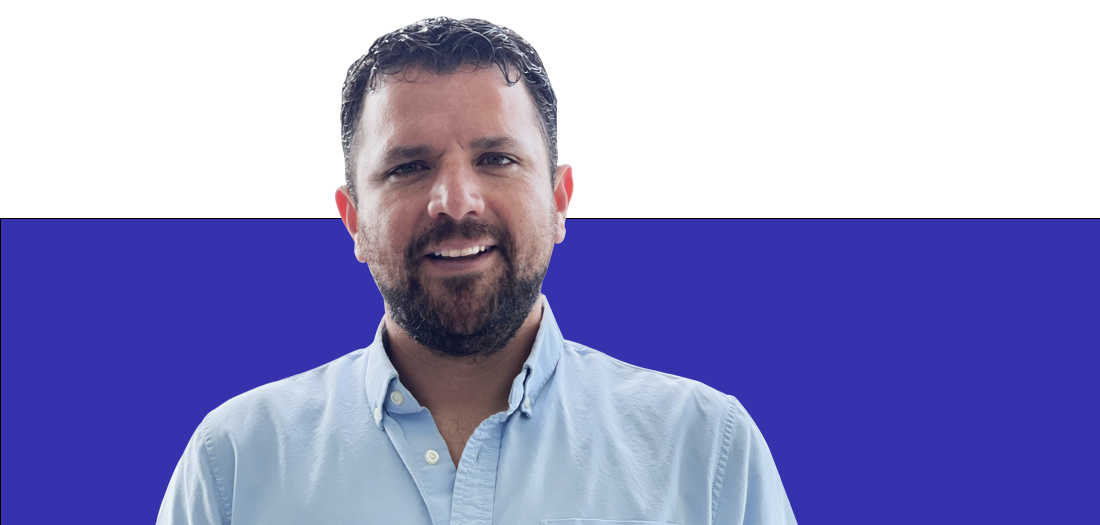 In the Q&A below, Mauricio shares thoughts on the biggest challenges facing brands today, leadership lessons, and a look into his life outside the office. 
What are you most excited about as you take on your role on Vivaldi's leadership team?  
Vivaldi has been an agile leader in growth strategy and innovation for over two decades, and ambidexterity is needed now more than ever. Organizations that are able to effectively tackle fast-paced digital strategies as part of the core business strategy, while pursuing other opportunities and rethinking its business model, will be the ones that thrive in this era of digital disruption. 
I am very excited to deepen our current service offerings, bring brand and business strategies to life, work with top notch talent across the globe, and launch new services, products and ventures that contribute to a more humanized world. 
What is the most valuable lesson you've taken from your previous endeavor as the founder and CEO of LIQUID,  a digital-centric innovation and transformation hub?
I truly believe that team building, capabilities, and organizational design are iterative and must evolve as the company evolves in terms of its value proposition and service offerings. As a company re-defines / defines its winning aspiration and where to play choices, we must learn to understand our team's motivations and capabilities. Moreover, I am a strong believer of the T-shaped capability model, as an organization grows, talent needs to have both range and specialization. Range provides a common domain to better understand the process and what each person provides of value throughout, and specialization provides real technical capabilities that are needed when building products and services and launching them to the market. 
What do you think is the biggest challenge facing every company today? 
Defending and growing your core business while pursuing other growth opportunities in the adjacent and transformational spaces. Ambidextrous organizations will be the only ones that will survive the disruption. I believe this is something that every executive knows conceptually and theoretically, but the complexity lies in how to organize (purpose, structure, processes, talent, openness to collaborate with multi stakeholders in an ecosystem) a company in order to do both things right at the same time. Moreover, you don't know who you actually compete with today and where disruption will come from; we have to evolve from understanding "industries" to understanding the "problems and opportunities" we face as humans. We all have to look and think beyond our core business to create options for the future, today. 
What are some industry trends and/or challenges that you're paying attention to right now? 
The biggest challenge I observe today for "traditional" companies is competing with new and upcoming startups (and venture capital money). Take a look at venture capital investment. It's growing at tremendous rates. In LATAM, Nu Bank is an excellent example, reaching its IPO in +- 5 years and becoming the most valued bank in the region.
Health/Wellness. We are what we eat, mental wellness, work/life balance, the transformation of the healthcare industry and the new products and services around wellness. It's impressive how many habits have changed around the way we take care of ourselves, the pandemic has dramatically accelerated this.
Remote Work is here to stay. Remote work is not the same thing as "home office", organizations that master working remotely with global and diverse teams will truly develop a competitive advantage.
Purpose Driven organizations; organizations that operate with an ample but specific winning aspiration will be more attractive to the best talent (especially new generations) in the world as well as give space for disruptive innovation to happen.
Open Innovation and ecosystem building are key to discovering and amplifying growth domains. All companies and organizations must look beyond their own talent and capabilities and explore new ways to co-create new options for the future. If we believe we are the center of the universe and we can create everything we need to succeed on our own, we are doomed for failure.
"New technologies" such as AI, machine learning are no longer "new", these technologies are transforming how companies generate value, create high growth and scalable solutions. Not all companies can and should create disruptive technology, but all companies should understand how these can bring about new value to their current and future business models.
What are the most important questions that companies need to be asking themselves?
All companies must ask themselves: What is my winning aspiration? Why do I exist? What is my role in society? If we have a clear understanding of what our role in society is, what problems and opportunities we are willing to undertake, then it is much easier to attract the best talent around the globe, and explore new growth domains. 
What's a book worth reading?
Redesigning Leadership by John Maeda. This short memoir brings forth insights on leadership and  vulnerability. The key takeaway: the more truthful you are to yourself and others, the easier it is for people to connect and follow your lead. Another book I really enjoyed was Thinking in Systems by Donella Meadows and Diana Wright. Some of the biggest problems facing the world such as war, hunger, poverty, and environmental degradation are essentially system failures and cannot be solved by fixing one piece/problem in isolation of others. These concepts can also be used to design new businesses that cross industries. 
What's a passion of yours outside of work? 
I am a soccer fan, I love playing and watching the games, I am a FC Barcelona fan as well as the Peruvian National Soccer Team. Fortunately, I have had the chance to attend the last 4 world cups and it was a dream come true when I watched Peru play in the Russia 2018 World Cup (vs Denmark, France and Australia). I enjoy all aspects of the game, but if i had to choose one, it would be the coach's role and its mixture of both strategy and team building.