Thinking
The Interaction Field Opportunity In Education, Part II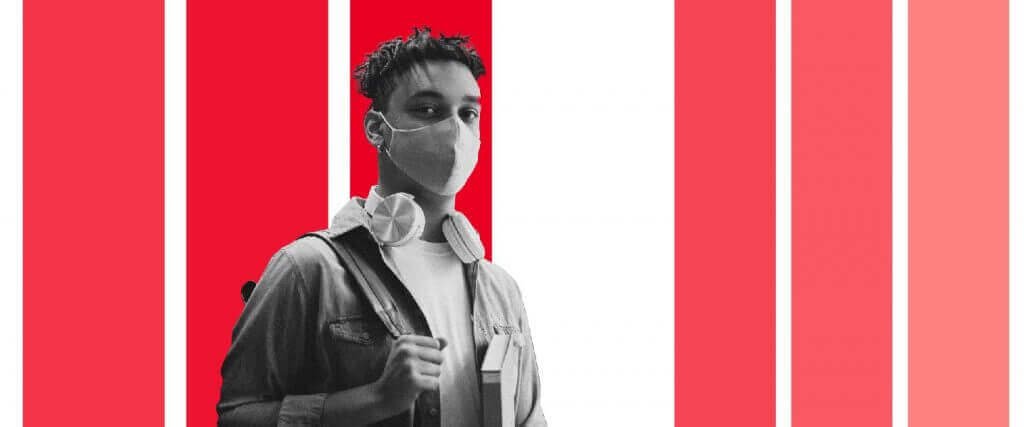 Interaction Fields are changing the lay of the land in many industries. Education is no exception— Vivaldi's Anne Olderog shares why in a two-part series. Part One outlined the conditions for the emergence of Interaction Fields and the type of problems that Interaction Fields can successfully solve. Now Part Two below shares the various types of Interaction Fields emerging and opportunities we can expect to see going forward.
Types of emerging Interaction Field Models
What types of interaction fields are emerging in Education?
1. Platforms for unbundled courses
One of the most prominent phenomena is of course the rise of platforms such as Coursera, whose $7bn IPO is a testimony to the enduring business opportunity in Interaction Field models. A community of 87 million learners and over 200 universities, Coursera opens up access for students and enables professors or institutions to reach wider audiences, creating a larger market opportunity for all. The Science of Well Being by Yale professor Laurie Santos, has been taken by 3.38 million students. Such Interaction Fields might well be pointing to the future of education, by allowing students to assemble their own set of courses best suited for the professional and life paths they set for themselves. Some courses could potentially be taken directly from potential employers such as Google who also offer certificates and some could be taken from educational institution such as Stanford or MIT who now offer the majority of their courses online for free.  As a result, Interaction Fields could potentially play a role in the deconstruction of the educational landscape. The emergence of such platforms will lead to a star instructor system – somewhat akin to stars gaining independence from the Hollywood studio system – where some instructors will be able to garner audiences in the millions and will enjoy significant popularity around the world, creating even more viral and network effects.
2. Information Exchanges
The rise of student-centric information exchange Interaction Fields has been a defining trend of the past years. Chegg, Quizlet and Course Hero allow students contribute study sets that they can share publicly to help others build their knowledge and also answer specific questions directly – a little too directly if you follow the controversy on cheating.
While these Interaction Fields are primarily focused on students, they also include other types of participants. For instance, instructors can create study sets to share with their students and track their student's progress. Content creators can partner with Quizlet to become Verified Creators – combining their content with Quizlet's study tools and selling that content to schools or directly to students. As such, it is expected to learner information exchanges are only the starting point and will try to scale up to include more and more audiences over time.
3. Learning Networks
The second model seems to be emerging to counter the fear that technology might eliminate community. For instance, Prisma, started by former Google execs, defines itself as a "connected learning network" cultivating independence and joy of learning. It allows individual learners already on the K-12 level to form community. This is how Prisma describes its ecosystem: "It consists of a small cohort of diverse kids learning virtually together with the support and guidance of dedicated learning coaches and a network of these cohorts spread around the world where learners can make friendships, collaborate and share ideas. Our vision is that learners get the best of both worlds: the intimacy and support of a "one-room schoolhouse" (the cohort) and the breadth, diversity and global perspective of the world's largest kid-focused learning community (the network)". Such an Interaction Field model is predicated on creating learning and network effects among the different cohorts as these exchange ideas and best practices.
4. Conversational Learning
Conversation Learning is an entire category of Interaction Fields, predicated on creating viral and network effects by drawing students into great conversations. Kialo, Parlay or Packback invite students into debates on often open-ended questions – from neuroscience, we know that asking big, open-ended questions makes learning more motivating.
Discord takes this models model even further by creating micro-tribes within larger networks – students can join groups around particular topics or Silent study rooms (keep your camera on) holding them accountable for silent study, reminding them to take breaks and recording session time for leaderboards; study bots help students meet deadlines. Discord is essentially akin to a monitored study hall, where students can ask for help, join competitions and be held accountable for time.
5. Mentorship and Support Networks
Matching learners with support – from instructors, real world experts, or peers – is a problem Interaction Fields are particularly well suited to solve. Brainly allows students to tap into the brainpower of thousands of experts worldwide by asking them questions. Piazza, on the contrary, focuses on micro-communities on the college or course level.
Online tutoring platforms such as Knack, Vygo, Skooli or Tutit create Interaction Fields matching students with support, be it from tutors or peers; Peerceptiv is focused on creating a virtual cycle of feedback on writing and analytics that set the stage for collaboration between students and instructors.
6. Creator Economy
One of the enduring misunderstandings about Interaction Fields is that these simply replicate relationships and interactions happening offline. Instead, the more interesting aspect of Interaction Fields is solving new problems and enabling new interactions – one example are the new needs that come along with the emerging Creator Economy. These Interaction Fields enable students to be not just recipients  or even interpreters of information – and not just tutors or mentors – but also creators and authors in their own right. For instance, Scratch is a platform where students can program interactive stories, games, and animations, and share creations with others. GoConqr is a social learning platform – offering an array of learning tools for students and educators to create and share study resources in innovative ways.
7. Innovation Labs
Finally, one of the enduring values of Interaction Fields across industries is to facilitate the exchange of ideas and best practices. Curio is an online platform for educators to discover, curate, and collaborate to find new ideas to transform education. Among teacher-centric platforms, Online community of teachers to collaborate and share best practices/methods for teaching – join community groups, ask questions (anonymously or not), connect with others through private messages.
Most of these merging Interaction Fields aim to leverage both direct network effects (students pulling in other students) as well as indirect ones (e.g. higher quality support or tutors attracting more participants); supply side ones (the scale of the offering attracting better quality) as well as demand ones (learners increasingly dependent on the network in order to learn, work on homework and prepare for tests). The question is, of course, which particular players are likely to quickly build scale and viral effects – and those are largely rooted in the ability of these Interaction Fields to create learning effects, in particular from data that will allow them to improve their offering as they go.
What to expect going forward – Emerging opportunities in Interaction Fields
Finally the fourth question is which other models are likely to emerge going forward.
We are likely to see the emergence of super-platforms – "platforms of platforms" that include serve a variety of complex needs that build on each other and as such can build scale more quickly. We expect that this can happen by acquisition from established players, as well as by building additional capabilities to serve more full-spectrum needs.
On the other end of the spectrum, a typical phenomenon as Interaction Fields grow is to see a subdivision by sub-tries or micro-communities that ensure a more functional model and tighter connections that can be found in a large scale network. Examples can be seen within Reddit, for instance, that became structured as a series of smaller sub-communities. In education, a key goal and pain point is to ensure high-quality, productive conversations and to weed out the "noise" – this can be achieved in potentially forming high-powered, topic-centered academic communities that allow deeper conversations and engagement with the subject matter in a more productive way.
A potentially under-served audience are instructors – even though Interaction Fields are increasingly offering tools to serve this audience as well.  It will be interesting to see in the coming years the emergence of more Interaction Fields that specifically serve instructors, allowing them to extract patterns that work, explore different approaches and ultimately try to create new models. Some of these Interaction Fields might serve the emerging disintermediation and the need for instructors to reinvent themselves outside of existing institutional boundaries, creating a following not just among learners but among instructors themselves – and also feel less isolated in a profession that is constantly changing. There is already movement in the direction – for instance, Outschool allows teachers in K-12 to create their own courses, and Teachers Helping Teachers allows to exchange educational materials and ideas. We expect to see more movement and scale in that space.
A critical audience will also be institutions. These will have an increasing need for exchange in information, best practices, resources – a mid, in Higher Ed, falling enrollment and rising attrition, a talent war for burning out faculty.  This area is perhaps the most emerging one, and it will be interesting to see how the industry evolves in the future, including potential data, best practices or even capabilities exchange as the traditional value chain is becoming reconfigured.
Ultimately, we see the rise of learning data companies that will leverage big data residing in the many technology platforms to continuously optimize the learning or teaching process, identify patterns that work best  – not just generally but also for each specific learner or challenge type, as well as institutional patterns, challenges or cultural constructs.
As a summary, Interaction Fields represent a large and rising opportunity in Education – as evidenced by the many Interaction Fields already in play or in formation. Interaction Fields make sense from an industry structure point of view, and will allow to find new ways to tackle big, previously unsolved problems – not just for specific audiences, but rather bringing together different market participants in the search for solutions.
Perhaps one of the problems – or the opportunities – is that Education was until recently often considered an individual, solitary activity. In this context, Interaction Fields can open many doors to creating value. After all, one perspective on learning is it was always about a form of interaction with other minds, present or past, synchronous or asynchronous.  So what industry can be better suited to creating interaction shield stand the space that gave rise to Socratic discussion?