More than 22m people have tuned into Body Coach Joe Wicks' 9am 'PE" class where he leads a simple workout for families to start their day – it has become a phenomenon and a part of many people's daily routine in this lockdown period. And it isn't just Joe – a multitude of talent have taken to offering inspiration, help and solace to all those of use stuck at home from Andrew Lloyd Webber to the National Theatre – just look at this list created by Kidadl.com – sounds like the perfect school day!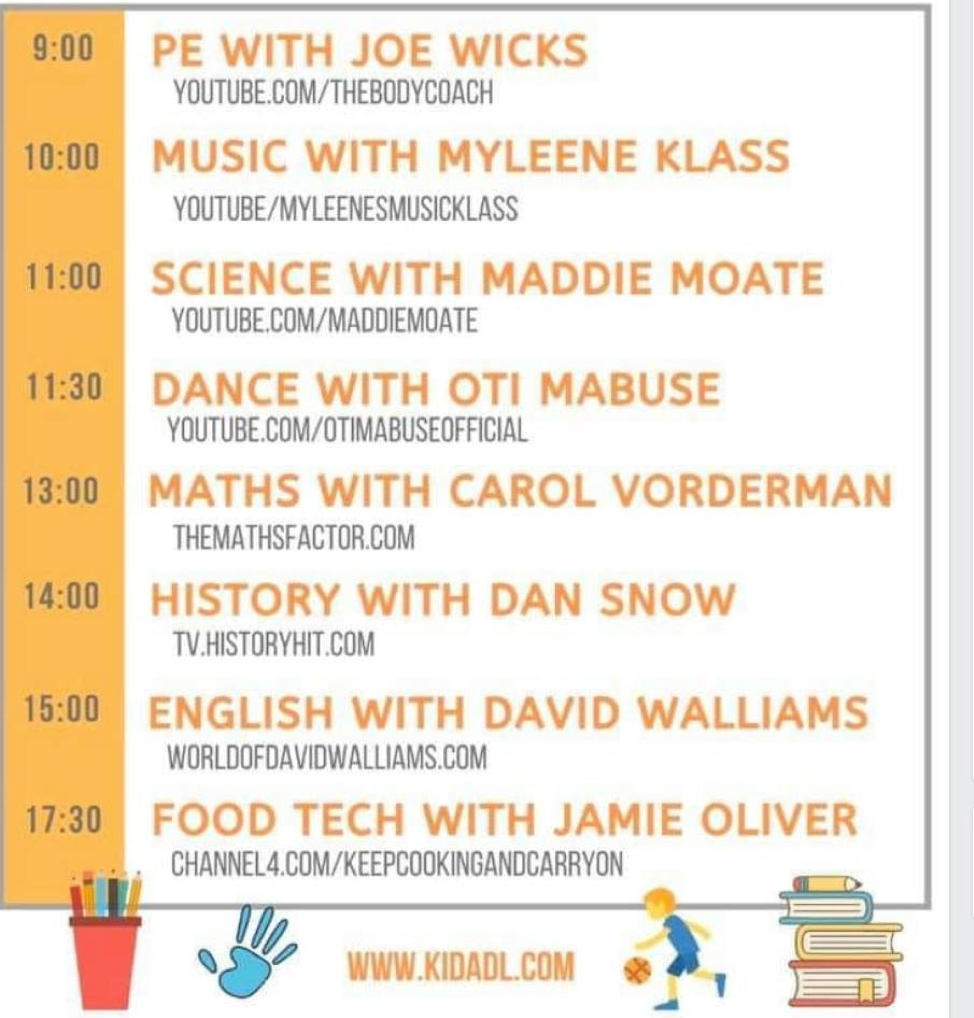 The current COVID19 situation is a double-edged sword – clearly it has changed many things forever, but it has also brought out some of the best innate creativity we have ever seen, something that many brands and companies can learn a lot from. 
I recently wrote a piece about the creativity and invention that I had observed in the last few weeks – from those supporting the effort to creating digital connections to using levity and connection to those using empathy and education there are many brands getting out there carrying and not hunkering down. 
As we have moved from the immediate to the medium term the creativity of this approach offers inspiration for how brands and companies can plan for what they do now and move beyond the reactionary to the creation phase.
Her are few immediate areas that brands could consider looking at:
1) Social Media Channels offer a great opportunity
If, like me, you have experienced a huge increase in Whatsapp messages from various friends and colleagues stuck at home wanting to communicate and share you will know that social media usage has skyrocketed. Brands have been taking advantage of this from conducting virtual events, educational and informative videos and hosting get-togethers to lift spirits. 
One great example is Nike. The brand launched a new message, supporting social distancing and health at the same time: "Play inside, play for the World." They made the use of their premium training apps free for 90 days. This has meant that usage of the training app has increased by 80% which has contributed to an increase in 30% for digital sales.  
2) Influencer marketing has become all about 'homefluencers'
When it is no longer about showing holidays, nights out and perfect outfits, influencers across channels from Instagram to YouTube to Tik Tok and Snapchat have been looking for new ways to connect with their followers.
At the heart of great influencer marketing is working with people who understand intrinsically where they fit into a consumer's life and during a crisis many have been great at adapting to new situations. As a result, homefluencers can be highly effective in educating audiences on social impact initiatives or simply entertaining customers while promoting a brand that they use.
3) Think about how you can pivot the message
A recent piece in Adweek highlighted Visa's 1 week turnaround from focusing on content from their Olympics sponsorship to working with their roster of Team Visa athletes British skateboarder Sky Brown; Kenneth Tencio, a BMX freestyle biker from Costa Rica; and Greek pole vaulter Katerina Stefanidi to film new spots using their phones at home showing superhuman feats such as washing hands and sanitising. Interestingly to the point above they used their social channels to launch the campaign and decided not to put any media behind it but rely on WOM and sharing.
4) Making the physical virtual
Like Visa there are a number of brands for the whom the backbone of their 2020 plans was built on live events – whether that be sponsorships, festivals, sampling or experiential marketing activity these plans are now in need of a fast pivot and we have developing solutions to make this happen. From holding virtual events to working with influencers and from hosting live feeds of activity to re-imagining a creative campaign brands everywhere are busy looking for alternative solutions. 
The Fashion industry which relies heavily on live events in particular have shown great innovation after the cancellation of various up and coming key shows and have been exploring pivoting to digital, a move that could become increasingly common.
"This is a huge focus of everyone working in immersive technology — creating a sense of 'presence'," says London College of Fashion's Matthew Drinkwater, whose Fashion Innovation Agency has worked on a number of projects that use augmented, virtual and mixed reality, a group collectively referred to as cross reality, or XR. In particular this year, YouTube's new fashion vertical, /Fashion, live streamed more than 40 runway shows, including newcomers Bottega Veneta, Jonathan Simkhai, Tod's, Marni and Lanvin. YouTube's fashion month livestreams garnered over four million views.
Live sports are another area looking for new virtual solutions with stadiums closed and all events cancelled, organisers are generating advertising revenue by streaming virtual sports on various social media sites. From Italy's Mugello motorcycling circuit, which would have attracted 200,000 people for its MotoGP weekend on Sunday, attracting more than 10x that figure with a live-streamed virtual race promoted as "The stay at home GP" and Boxing legend Muhammad Ali, who died in 2016, was even brought back in action, beating Sonny Liston again on Friday in a virtual bout with 35,000 YouTube viewer it seems that live might never be the same again !
5) Add value to your audience 
McDonalds and Burger King recently inspired at home cooking as it released previously secret sauce in their production of their iconic Sausage and Egg McMuffin and Whopper products. Similarly Gregg's in the UK just launched #Greggsityourself  to help you If you're craving a Sausage, Bean and Cheese Melt right now – they also promised more easy-to-follow recipes on the way asking followers on their Instagram channel to share their gifs.
In a time when we can't be with our friends and family Netflix launched Netflix Party bridging the gap by letting you and your friends simultaneously stream shows and movies on your desktop, so you're always watching the same thing at the same time.  
Finally The German software giant SAP announced in late March that they have launched a new digital learning initiative which offers "innovative, interactive educational content to support students, professionals and anyone wishing to continue to learn during this challenging time." Added to this, SAP have also rolled out a number of free initiatives to support the business community, including Remote Work Pulse, which enables employers to remain connected with their staff at a time when over 85% of workers surveyed in the US said that they wanted more from bosses to help them adapt to and manage their new situation. 
This is just a selection of the options available to brands and companies right now, the overriding principle seems to be that if brands approach this situation with an open mind solutions such as these will help not only understand the innovation opportunities that are on offer they could also conceivably discover whole new engagement and commercial opportunities.