Thinking
What Recent Trends are Actually Going to Make a Difference in the Future?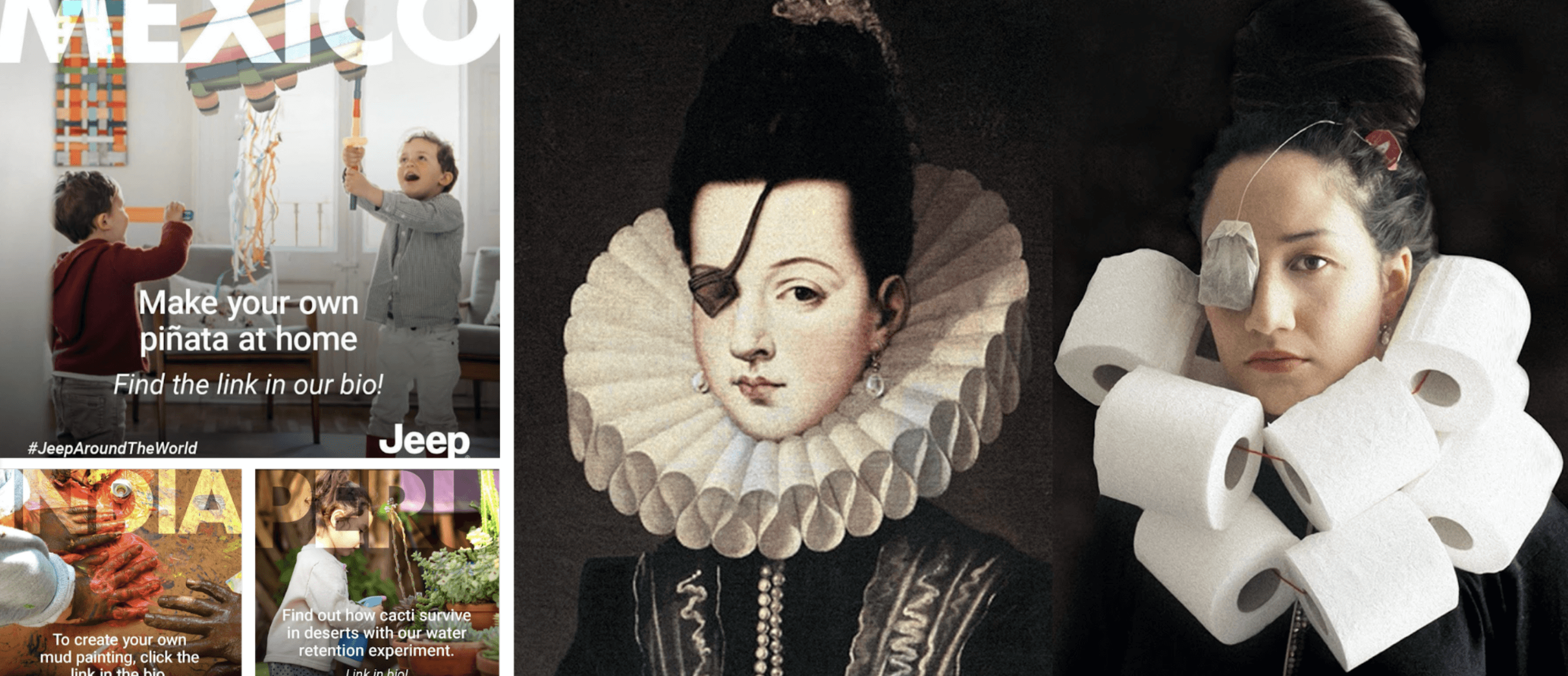 How can brands can embrace the cultural trends in social and digital over the past 6 months in order to connect with their audiences?
Businesses looking back at competitor activity over the last 6 months are always keen to know what themes can really be taken forward and what is truly relevant in the future. The last 6 months have been different to say the least, but what can we actually learn. The world, people and business underwent a period of digital acceleration meaning the majority of competitive activity occurred online. As a firm which brings together brand strategy, innovation, marketing performance we connected teams of strategic thinkers and digital doers to offer 4 interesting themes which will have wider consequences. 
Being There 
"People are turning to screens and technology to get their social needs met that they can't get in 'real life.'"
COVID halted almost all traditional forms of events and human interaction forcing people to explore new ways to stay connected. Naturally people took to social media to interact and engage with other humans. There was not only an increase in activity from brands on social, but an increase in live social content in particular.
Between March and April this year – the start of UK lockdown – the live-streaming sector grew by 45% (according to Talking Influence) as brands and creators kept us entertained and more importantly, connected, during lockdown. 
We can attribute this increase in live streaming to the fact social media users can feel a difference between in-feed and pre-planned content and the more raw content a live video portrays. 
Live videos give viewers a feeling of being part of a shared experience in the moment. It's a more real interaction that feels genuine and deeper. 
The increase in live videos being shared resulted naturally in a rise in 'micro-communities'. People planning to join a live video together to feel a sense of community and social currency.
Nike was a good example of this with their #livingroomcup campaign where athlete ambassadors of the brand took to Nike's social platforms to share live workouts with Nike followers and encouraging their followers to share their workouts with the community using #livingroomcup.
We saw this trend transcend sectors from fitness brands, to brands such as Gousto with live cooking tutorials.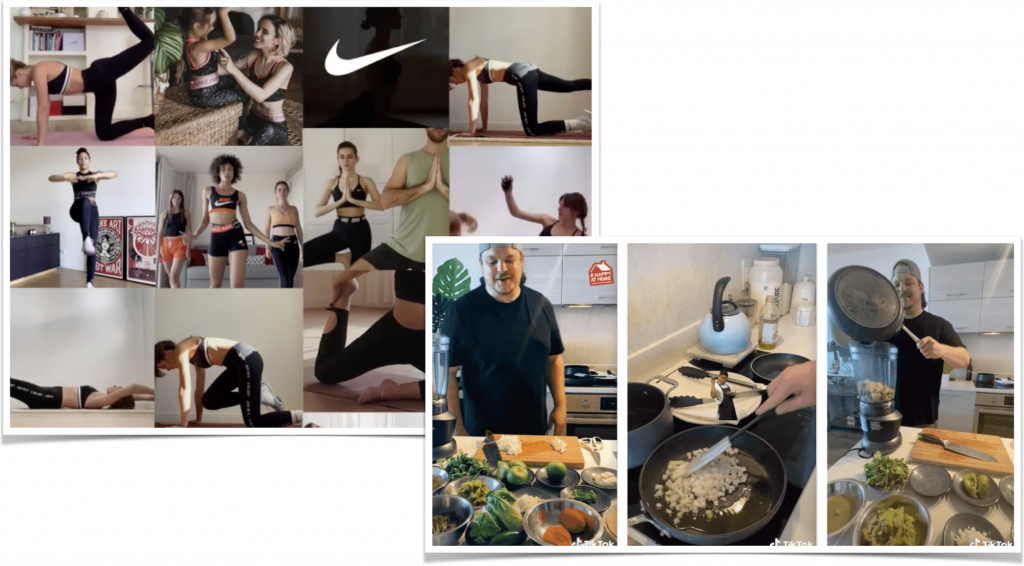 2) Being Human 
"When you put together the power of machines with the power of humans, you've amped up the value of your brand." – Dipanjan Chatterjee, Research Analyst
Now more than ever, consumers are wanting to see businesses make things better, rather than just make better things and using people to help drive this message is one of the best ways to do this.
Subaru Australia is an example of a brand that really nailed this trend by shining the spotlight on their employees. They used an internal employee Facebook Group to challenge employees to share a moment they might usually overlook for 30 days using the hashtag #OneLittleMoment. This small, internal initiative became a national campaign and they saw a 42% growth in brand equity among young families, along with an increase in sales and major lifts in ad recall, top of mind awareness, and message association. 
Arguably why this campaign was so successful is because it had such a strong element of people in it, highlighting just how important it is for businesses to connect with their people on a human level and make themselves more relatable amongst their audiences and not just think advertising first.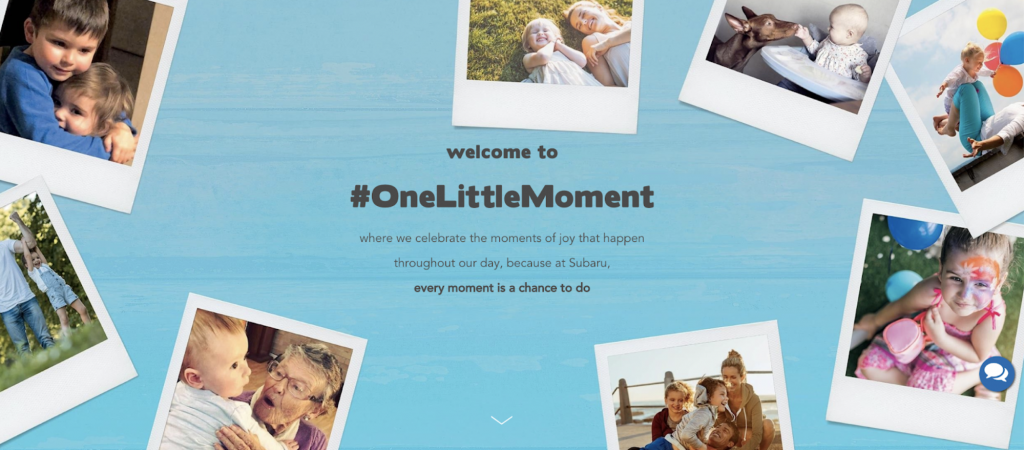 3) Being Useful 
"Right now, it is vital for brands to be as useful as possible to the communities they serve — the result of combining purpose and practicality" – Jeff Fromm
Another trend that many brands jumped on during lockdown was sharing more useful content on their digital channels that provided their audience with direct value.
IKEA is a great example of a brand that did this really well and placed a strong focus on building trust with their consumers instead of simply trying to sell them a product. 
Throughout lockdown, they shared tips and tricks on how to meditate and relax, how to grow your own herbs and vegetables, cooking videos, videos on how to live sustainably, they even worked with sleep experts and created content that shared information about how much sleep we really need.
In addition to these social pieces of content they transcended this into the wider digital landscape too. For example, they transformed the partnership that they did with sleep experts into a podcast series and they also published a series of blog posts – making this 'useful content' at the forefront of all their digital marketing efforts, helping to keep their audience busy and entertained while in lockdown.
Furthermore, they also managed to link this useful content directly to many of their products but in an indirect and non-promotional way which is a hard balance to get right.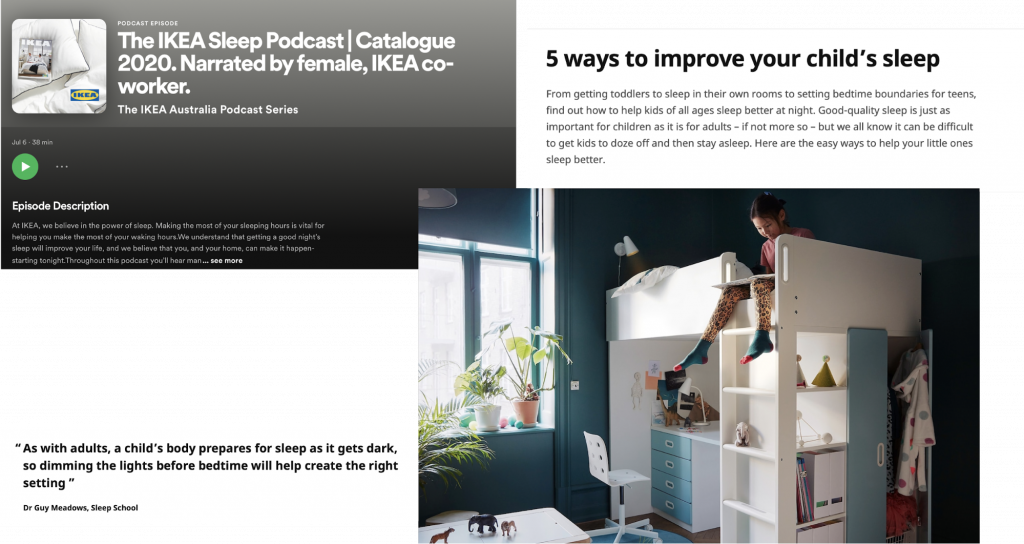 4) Being Ingenious
"Boredom always precedes a period of great creativity."=
With more time on their hands being stuck at home doing lockdown, the general public took to social media to outpour their creativity; to share with the world ways in which they were ingeniously entertaining themselves without leaving the house. 
This surge in creativity from the every-day user, spurred on brands to step up their creative game too. In a world where sharing product shots and brand messages no longer cut through a sea of creative outpour, brands like Oatly, Jeep and Dacia realised they had to do more to attract attention.
For a brand like Jeep where their core values depend heavily on being able to explore the world, their mantra of 'Go Anywhere. Do Anything.' had to be ingeniously adapted to a COVID-19 friendly environment.
Jeep showed that you can still explore Around The World with their #JeepAroundTheWorld campaign.
To keep entertained and give a sense of adventure, Jeep brought people 7 wonders to explore from the comfort of their homes.
From how to make a Mexican piñata, to Indian mud painting in the garden, Jeep managed to take their audience on adventures far and wide while never leaving the house.
The Getty Museum Challenge was a firm favourite during lockdown, challenging people to recreate some of the world's most famous artworks using only what they had to hand. 
In conclusion we think these themes are useful for whatever lies ahead be it a full lockdown, a new normal and everything in between. Too often trends end up languishing in powerpoints, at Vivaldi we emphasise action with agile optimisation. To embrace these trends and act on them we encourage brands to
Be There

by leveraging community for social currency

Be Human

by connecting people, inside and out 

Be Useful 

through empathising and extending beyond the typical usage.

Be Ingenious

by using cleverness to add an interesting twist to innovation
The digital world and the real world are one, and in fairness have been for a long while. People your, customers don't differentiate. That is why everyday all areas of Vivaldi share learning to build strong brands across all our competencies.