Thinking
Vivaldi Awarded "Best of Consulting" in the category Marketing & Organization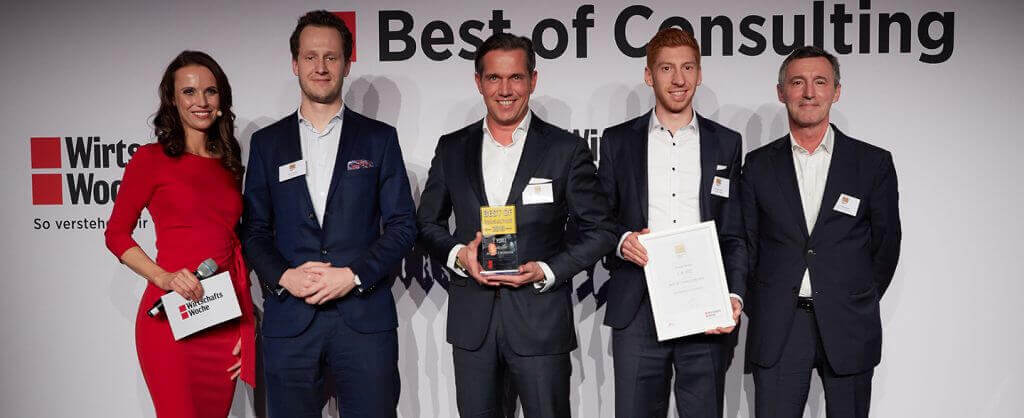 This year, Vivaldi has been named best consultancy for "Marketing & Organization." Having prevailed against well-known competitors, the strategy consultancy firm was awarded first place for "Best of Consulting 2019" by WirtschaftsWoche, the leading weekly business magazine in Germany.
Vivaldi accepts the coveted award for the third year in a row, having previously won in 2017 and 2018. Both the academic advisory board and the independent jury, comprised of distinguished representatives from business and academia, reward the team's agile and integrated project approach. The project addressed the growth challenges of Vivaldi's client BayWa r.e. – a fast-growing pioneer in renewable energy.
"We are delighted to have received this award for best consultancy. BayWa r.e. is an extraordinary client we want to thank for an outstanding collaboration, and we are proud of our clients' appreciation of our work." – Björn Sander, Senior Partner
At the award ceremony on December 3, 2019, in Düsseldorf, presenter Susanne Schöne and laudator Dr. Frank Höselbarth presented the "Best of Consulting" award to the Vivaldi project team represented by Björn Sander, Mario Bartels and Michael Stein. The prize was awarded to the consultancy headquartered in New York City for a project dedicated to the growing challenges of the client's expansion:

"BayWa r.e. has been very successful for years now, but the rapid global expansion led to 'growing pains.' The increased heterogeneity of the organization in terms of market cultivation, organizational management and cultural backgrounds proved a critical pain point," Sander explained.
Together with BayWa r.e. CMO Klaus-Stephan Meyer and Dr. Annette Risi, Director of Corporate Organization and Change Management, Vivaldi professionalized the company's new market approach and internal engagement strategy. Project Manager Mario Bartels outlined the approach as follows:
"We chose an integrated approach based on insights of various target groups. In order to address the internal challenges, an internal engagement program was developed and rolled out based on the needs of the workforce and with clear top management commitment. The market challenges were addressed by deriving and implementing a marketing strategy across business and legal entities. This provided BayWa r.e. with a consistent market approach with agility in terms of global implementation and adaptation."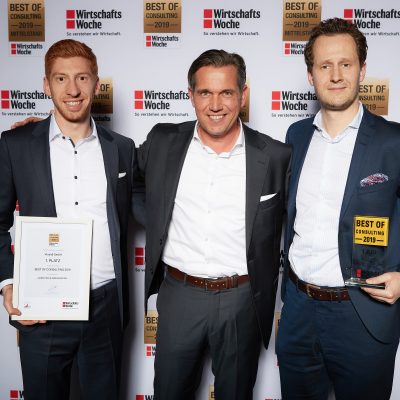 The "Best of Consulting" project competition is one of the most prestigious prizes in the German consulting industry. The business magazine WirtschaftsWoche selected the best consulting companies in Germany in the categories Strategy, Finance, Operations, Technologies, Marketing & Organisation, and Pro Bono for the 10th time.
Images: © Frank Beer and Tim Frankenheim for WirtschaftsWoche.