Thinking
Webinar Recap: Are your strategic plans irrelevant today?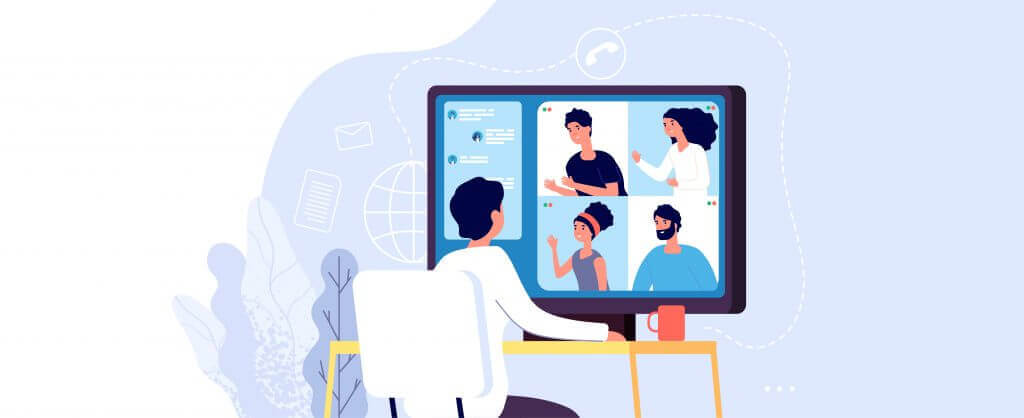 The global pandemic has upended core strategic planning assumptions. Rather than simply hoping for the best, it's time to reframe your strategy for the future. 
"Today, we now have not only an economic crisis, we have a health crisis, and we have an emerging social crisis—all together at one time, which challenges our fundamental assumptions of how we thought the world of business would unfold less than a year ago."
– Dr. Peter Evans 
In the face of an unprecedented threefold crisis, marketers and executives must reassess their strategic planning and not simply hope for the best. Given this dramatic shift a large portion of companies state their plans could use a change to reflect the changing global environment.
It was with this perfect storm of challenges in mind, that we hosted a live webinar to discuss the current demands on strategic planning  and recommendations for future planning. Our very own Anne Knecht, facilitated a conversation between Vivaldi CEO Dr. Erich Joachimsthaler and the Platform Strategy Institute managing partner, Dr. Peter Evans on the perils of conducting business as usual and how to approach future planning. Find discussion highlights and the webinar recording below: 
Approaches to Planning – is the old planning process fit for these extreme conditions?
We kicked-off our discussion by noting that traditional frameworks like a SWOT analysis are being phased out as a reliable technique for planning today. Strategic planning may typically require focus on first-order analysis, but good strategic planning is second, third and fourth-order analysis. Good strategic planning should reveal multiple chains involved in planning. Further, both our brand experts agreed that an enduring methodology will include looking at the following four components: 
Megatrends (customer behavior, market derived, etc.) 

Shocks (unpredictable events)

Constraints (ex. talent, information, demand, regulatory) 

Enablers (ex. new technology, new intelligence, new insights). 
 The approach to strategic planning needs to change. Erich and Peter discussed the following four areas that require rethinking for strategic planners:   
Data

– What data is necessary to insert in the process? What are alternative data sources?

Methodologies

– Do you want to shift from forecasting to scenario planning? What is the confidence level of the forecasts?

People

– Do you have the right team and talent involved in the process? 

Process

– Have you reimagined the planning process

itself

given our new virtual working environment?
Recommendations – The Future of Planning
In a live poll, 98% of our audience indicated that their strategic planning needs some changes or a complete overhaul. With this being such a hot topic Erich and Peter discussed three ways for businesses to not only survive, but exceed the challenges of today's world: 
Recognize that

 this year's process will require more resources to be deployed and will include more stakeholders to put together a strategic plan. As social disruption evolves, stakeholders such as line of business owners in supply-chain managers, CSR, and HR will form a bigger part of the strategic plan than ever before. Good strategic planning will reveal the real tensions and trade offs between stakeholders and business units company wide and help eliminate instances of one half of the company not knowing what the other side is doing.

Traditional inputs to strategic planning are inadequate, the KPI's set last year will not be measures of success this year. Getting as close to where the consumer is/ wants to be is going to be critical. Sign-posts that indicate the company is preceding on the right track and give warning that the company is departing the track set by the plan will be reliant on "first party data" that comes directly from consumers. 

The data and expertise you relied on in the past might not be adequate for current needs. "Left-field" information, or information not normally considered, will have to be included – like healthcare data and data from your ecosystem partners. 

Consider what your plan is relative to other companies in your industry. Identify relevant ecosystem partners and draw information and inspiration from them. This perspective can help companies think through and build competitive advantage.
It can be easy to fall into the gravitational pull towards the cyclical loop of "analysis paralysis" or planning towards one set goal; however, now is the time to focus on proactively engaging with customers with the intention of building shared value. How do you plan to shift your strategic planning? 
Interested to learn more about how to remain prepared for the future? Stay tuned for our next conversation on how to best navigate today's world of business of brands by subscribing here.