Thinking
Cracking Complexity with David Komlos: It's a Snap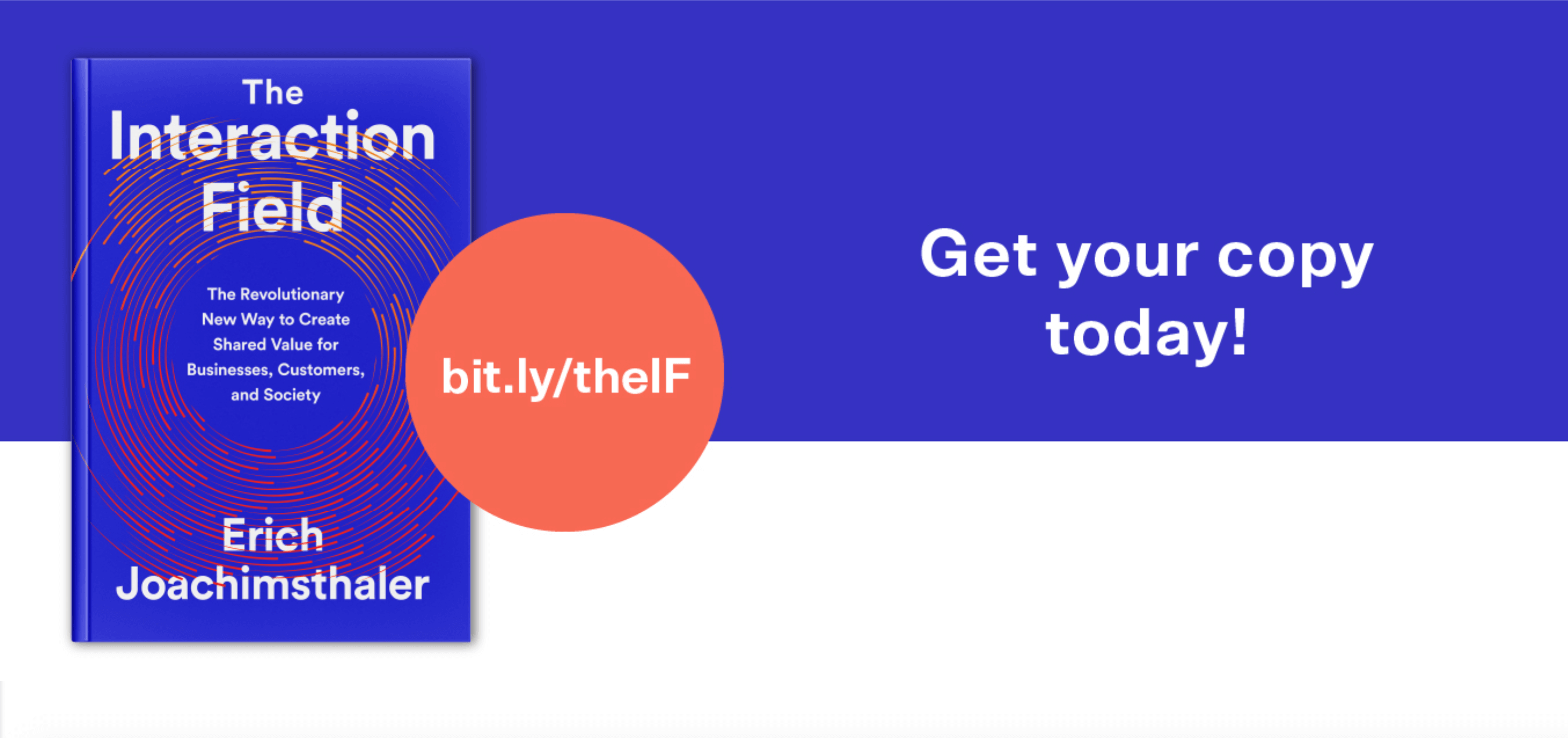 We live in a complex world filled with ambiguity, volatility, and paradox. There isn't a one-size-fits-all solution approach for the types of problems we have today— especially when you put the pandemic in the equation. David Komlos, CEO of Syntegrity and co-author of 'Cracking Complexity: The Breakthrough Formula for Solving Just About Anything Fast,' and Erich Joachimsthaler, Founder and CEO of Vivaldi, discussed how to solve some of the toughest organizational challenges in a drastically short amount of time. In Erich's book 'The Interaction Field,' he talked about solving complex problems for consumers, businesses, and society— how everything is interdependent and how everything interlinks. David taught us about the importance of variety in problem-solving, how to formulate a good question, and a method to orchestrate conversations to arrive at a solution.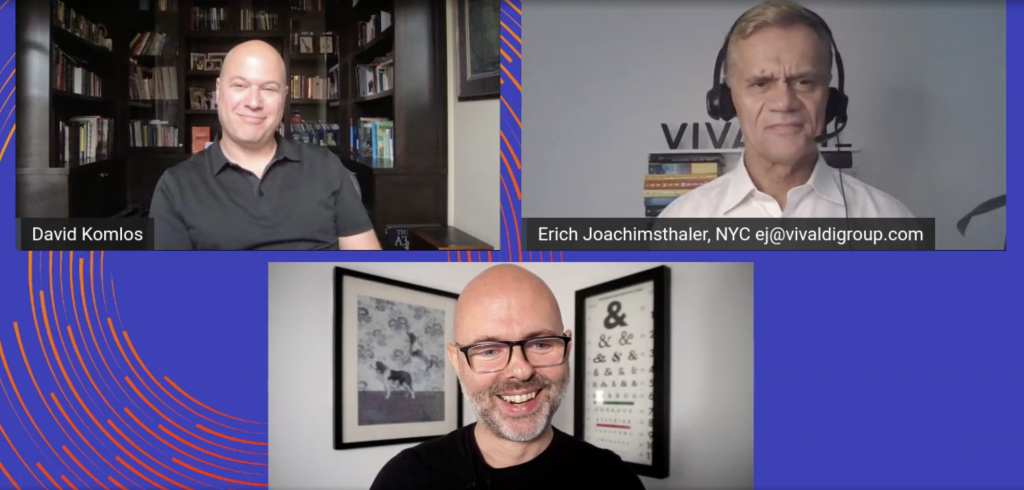 Here are some key principles from David Komlos: 
1. Diverse problems need diverse solution pathways. The most common way of solving problems is through conducting interviews, analysis, and synthesis. The hub and spoke process is when consultants, the task force, or the hybrid of both (hub) and key people (spokes) are being interviewed. This may seem like the go-to solution approach. David believes that this process takes too much time before multi-stakeholder groups get to buy-in and execute the solution— he's more interested in crafting solutions quickly.   
David believes in the system of 'The Law of Requisite Variety,' where in order to solve a variety of problems, there should also be a repertoire of solutions. Different people from different levels of the organization, as well as advisors and consultants with their respective expertise, should be part of the team solving the complex problems.  
"You want to match the variety of the challenge as best you can with the right diversity of talent." – David Komlos  
2. Framing the question in a complex challenge is just as important as finding the solution. To form a good question, the entity must be specific about types of outcomes, the time-bound, and its call for a sense of urgency.  
David gave us an example of working with a large financial services firm that experienced a significant decline in their net promoter scores. The company wanted to raise customer satisfaction tangibly and reinvent its service model. One good question he formulated for the company was: "What must we do now and over the next two years to grow our net promoter scores by 50 points and regain our standing as the number one service provider in our industry?"   
"Once you know what the question is and what your desired outcomes are, you then look for 'Who do I need to include?' That's where you look through the lens of requisite variety."  – David Komlos 
3. The problem-solving effect does not happen instantaneously— you must connect them deliberately. The collision of different levels and departments of the organizations and experts will help people identify the problems better and give clues on how to execute solutions. To accurately point out these challenges and answers, iterating conversation starters such as the current state of affairs and the challenges will eventually lead to a solution.   
During the pandemic, David shared how his company has been using Zoom and Webex to conduct these conversations. They use software and programs to track and build these connection points to ensure that the network makes sense. It takes a few days or a few hours of conducting this before they arrive with answers to the big question.   
"It's really important that you don't just throw these people in a room and say, 'Let's have at it.' You have to connect them in a way that's deliberate." – David Komlos 
Here are the three simple steps to solve complex problems fast:   
Acknowledge the complexity of your challenge: 

There are different types of challenges. It's not a complex challenge if the solution can be easily referenced and has been solved many times before. A complex challenge needs a new and different approach. 

 

Articulate the complexity of your challenge in the form of a good question: 

Embedding the challenge, timeline, and goals in the question is an effective practice. 

 

Orchestrate conversations with diverse people and expertise:

 It is essential to be deliberate when conducting the conversations. The right variety and collision of levels and expertise will help identify the big problem and its respective solutions. 

 
Conclusion
Addressing complex problems may seem challenging for leaders, but solving some of the toughest organizational challenges in a short amount of time is possible. David Komlos taught us the importance of acknowledging complex problems and understanding the process of obtaining the solution is something that you can't get from the books. Framing the question should include the goals, timeline, and the challenge to have meaningful results. Orchestrating conversations from a variety of people and experts— not just within the four walls of the organization but across the interaction field will help everyone solve the complex problem in a short amount of time.   
Watch the full event here:
4:59 – The different types of problems
7:23 – David's passion for complex things
9:33 – Syntegritys growth in solving the complexity
12:42 – The traditional way of solving problems
13:29 – Hub and spoke model
15:39 – The Law of Requisite Variety
19:31 – How some approaches to complex solutions fail
21:20 – Financial Services example
24:48 – Connecting the right variety of people
28:34 – Typical problem-solving exercise during the pandemic
35:48 – How do you clearly determine the makeup of the large groups that are brought together to solve these complex problems?
40:07 – Positive collision of people
42:19 – ACT, leap, ACT: Tackling problems successfully
This segment was part of The Interaction Field Series of our LinkedIn Live Events. Please connect with us on our LinkedIn page to stay updated with our upcoming conversations.