Thinking
How to turn today's B2B marketing challenges into growth opportunities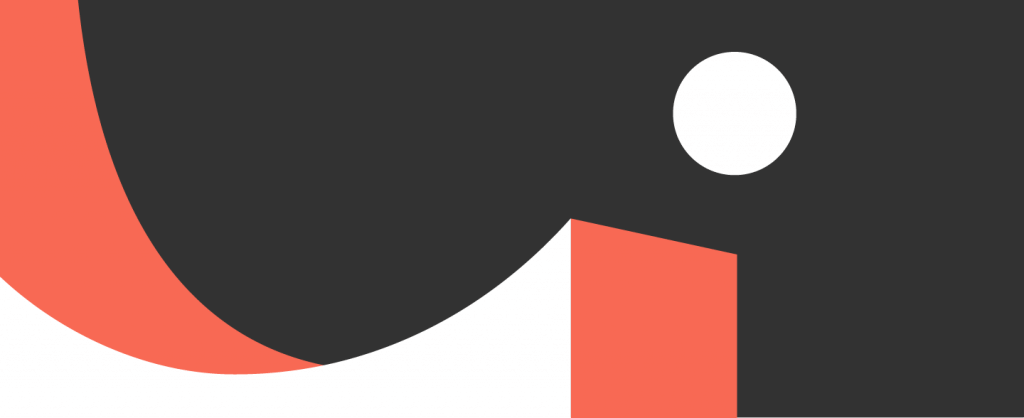 There's a paradigm shift shaping today's B2B Marketing landscape. We're moving from 'Business to Business' to 'Human to Human'. Technological innovation might have been the catalyst, but in response people are seeking more human connection. Companies that don't recognize this shift risk losing their relevance.
Businesses need to transform from the inside out, yet learn that in today's market value is generated when you bring outsiders in. Closed off and siloed firms with rigid hierarchies that stifle innovation and efficiency are no longer fit for purpose in an agile and connected world.
In our report, Vivaldi's brand building experts share winning approaches to tackle these challenges and unlock growth opportunities in five key areas:
1. Brand Leadership
Presented with a sea of uniformity, 86% of B2B buyers cannot discern a meaningful difference between supplier offerings. B2B companies need to reconsider what they stand for and how their firm is really perceived.
Brand-led transformation offers a clear opportunity to stand out. Brands that can articulate their value proposition and differentiate their positioning will cut through. Those without a purpose driven brand strategy and corporate identity will lose the ability to form human connections with employees and customers.
2. Marketing Performance
B2B marketers need a performance measurement system to improve marketing effectiveness. Omnichannel demands marketing effectiveness and operational efficiency. And yet, 53% of B2B marketers fail at measuring the output of their activities.
The challenge of keeping up with a rapidly evolving digital revolution has, to this point, been a reasonable explanation for why so many B2B marketers have yet to develop performance measurement frameworks. Marketing transformation has instead been concentrated on enabling greater sophistication of communications strategies and campaigns. But businesses need both executional sophistication and performance measurement.
Planning and execution only gets businesses so far. Executives are looking at a challenging global marketplace and want proof that the marketing budget provides an ROI, and not just in terms of the bottom line. Marketing led innovation can steer corporate strategy but not when its performance is opaque. When we can't identify our successes and failures efficiently, it not only effects our response time in tailoring our marketing tactics. It can slow down the whole company.
3. Experience Innovation
B2B buyers' expectations are driven by their B2C experiences. B2B buyers expect a consistent brand and user experience at every touchpoint. However, B2B is widely accepted to be off the pace when it comes to delivering on the promises of digital transformation.
This gap between expectation and reality provides ample opportunity space for companies with innovation and platform strategies to thrive. However, inventive product and service design will only take you part of the way.
Buyers expect to be enticed into your brand world and guided through a personalized customer journey. They demand a coherent and seamless customer experience, and superior UX design. An 'always on' approach that integrates every touchpoint across all channels is vital.
With 57% of the buying process completed before the prospect first comes into contact with a salesperson, there's a lot of room for error. However, when properly designed and executed, the online customer experience can be unbeatable.
4. Platform Thinking
The conventional pipeline is obsolete. By 2025, 30% of the world economy will be platform-based. Companies that don't take steps now to create a customer-centric business model that can connect with and truly understand its users, risk both their relevance and their survival.
Platform thinking represents a great opportunity for B2B companies. By facilitating interactions between users and providers, platform design and development creates a competitive advantage.
The benefits of connectivity extend beyond that which occurs between a brand and its customers. Links between suppliers, even competitors, can also enable two-way value creation and generate insights that fuel growth.
Platform thinking, and the blurring of boundaries enabled by interaction fields, are radically changing what we understand brands to be. Grappling with the challenges of platformization readiness now is the key to future performance.
5. Organizational Strategy
Companies that exist in siloes are inefficient, and the demands of our increasingly complex world can only be met by more agile organizations. An aligned strategy is crucial to optimally guide marketing, sales and IT in their daily activities. Purpose-led brand strategies can catalyse organisational alignment, establishing shared values, motivating co-operation, shaping decision making with a revitalised sense of strategic direction.
Developing new business models, accelerating business transformation and executing on growth strategy requires a fundamental commitment to co-operation. Companies wanting to meet the challenges presented by a platform-based economy and the omnichannel customer experience need to break down internal barriers and eliminate rigidity. Rigidity in thought; rigidity in process; rigidity in practice. They have to become cross functional organizations that are built on a corporate culture of shared interests and trust.
Vivaldi's unique approach to the business ecosystem and interaction fields is helping inspire change for global brands. Our experts work to create cohesive strategies capable of driving the business transformation, brand leadership and experience innovation required to meet today's B2B challenges.
Download our report now to see best-in-class examples, advice and case studies for how businesses can meet key B2B marketing challenges and change from B2B to H2H.