In recent years, the concept of platform business has become a key topic in discussions predicting the disruption of long-standing industries. In fact, platform business models have radically transformed the way organizations conceive business and have redefined what success looks like.
One of the fundamental differences between traditional pipeline businesses and platforms is that pipelines transfer value on a one-way street between buyer and seller. In platform businesses, value dynamics are multilateral, whereby customers are also contributors and participants. This can lead to valuable network effects, when joining a platform becomes exponentially more valuable the more people have already joined. For example, more Uber riders increases demand for drivers. In turn, this creates more supply and lowers ride prices, activating a virtuous circle of supply-and-demand that fosters exponential growth.
Not all companies are on equal footing in their quest to tap into network effects, and many incumbents bemoan the advantages of startups — easy access to capital, talent, community building, and user-generated content — that come with the promise of exponential growth. Traditional companies, however, can create powerful network effects by tapping into something that's harder for startups to develop: their existing relationships with some of their most loyal consumers, superconsumers.
The first thing to remember is that superconsumers aren't simply heavy users. They are emotional buyers who base their purchase decisions on their life aspirations, combining big spending with high engagement and deep interest in new uses for a product. In fact, they make up about 10 percent of consumers for a particular product or category but they can drive between 30 and 70 percent of sales, an even greater share of category profit, and usually close to 100 percent of the insights. Not only do they love the category, they love sharing their opinions of it, too — whether good, bad or ugly.
In other words, these consumers, who are the most engaged and most eager to share their thoughts, are a vital resource for companies that want to truly understand their market and bring network effects to fruition. They are a predisposed group that will take the leap of faith with brands as they embark on their platform journey.
Here are three ways to leverage superconsumers:
Use superconsumers to identify and satisfy unmet needs in your wider customer base.
The wise input of superconsumers allows you to tap into potential superconsumers — people as passionate as superconsumers but who don't spend as much. Companies should use superconsumers' insights to refine their decision-making to grow sales and margins across all segments.
For example, Airbnb started out as a platform for people to lease and rent short-term lodging, targeting a younger and more socially engaged crowd. Now, using the insights gained from these superconsumers, it has started to pivot toward a wider consumer base by offering high-end travel services for conventional travelers looking for luxury and "the hotel experience."
Use superconsumers as use cases to test out new offerings.
Superconsumers' interest in new product uses and variations is very helpful to businesses looking to ramp up their innovation efforts. Superconsumers know what they want and often take on the role of lead users and early adapters, allowing businesses to experiment more widely.
For example, Glossier, the Millennial cult-favorite beauty brand, launched its Milky Jelly Cleanser after crowdsourcing feedback from its most passionate consumers on social media. With more than 400 comments, the company's chemist prototyped 40 different versions before landing on the final, superconsumer-approved product.
Use superconsumers to generate the strongest network effects.
Superconsumers are emotionally invested. They're willing to buy even more and lead others to follow them. They are a brand's most authentic and passionate ambassadors, which is vital when consumers rely on peer reviews and dislike corporate advertisements.
For example, Netflix tapped into TV superconsumers' desire to binge-watch shows on demand — especially shows that were tailored precisely to their wants. Both the increase in Netflix's subscribers and its consumer data attracted creative talent that could produce more niche shows for diversified audiences. The more original content was produced and the more recommendations were fine-tuned, the greater number of people were exposed to Netflix shows they enjoyed, and the more willing they were to subscribe.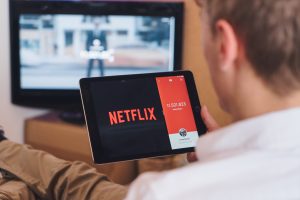 Fundamentally, superconsumers are the spark that can help traditional companies set up a new platform business model. They are not just consumers who buy more, but consumers who care more. Through their passion and high engagement, they are a vital lens through which companies can: understand their customers holistically; transition to platform thinking; and perfect the gravitational pull they exert on all their customers and their broader ecosystem.
This article is by Vivaldi CEO Erich Joachimsthaler and Eddie Yoon, author of  'Superconsumers' was originally published in WWD.