Thinking
Inventing Creative Solutions with Darren Richardson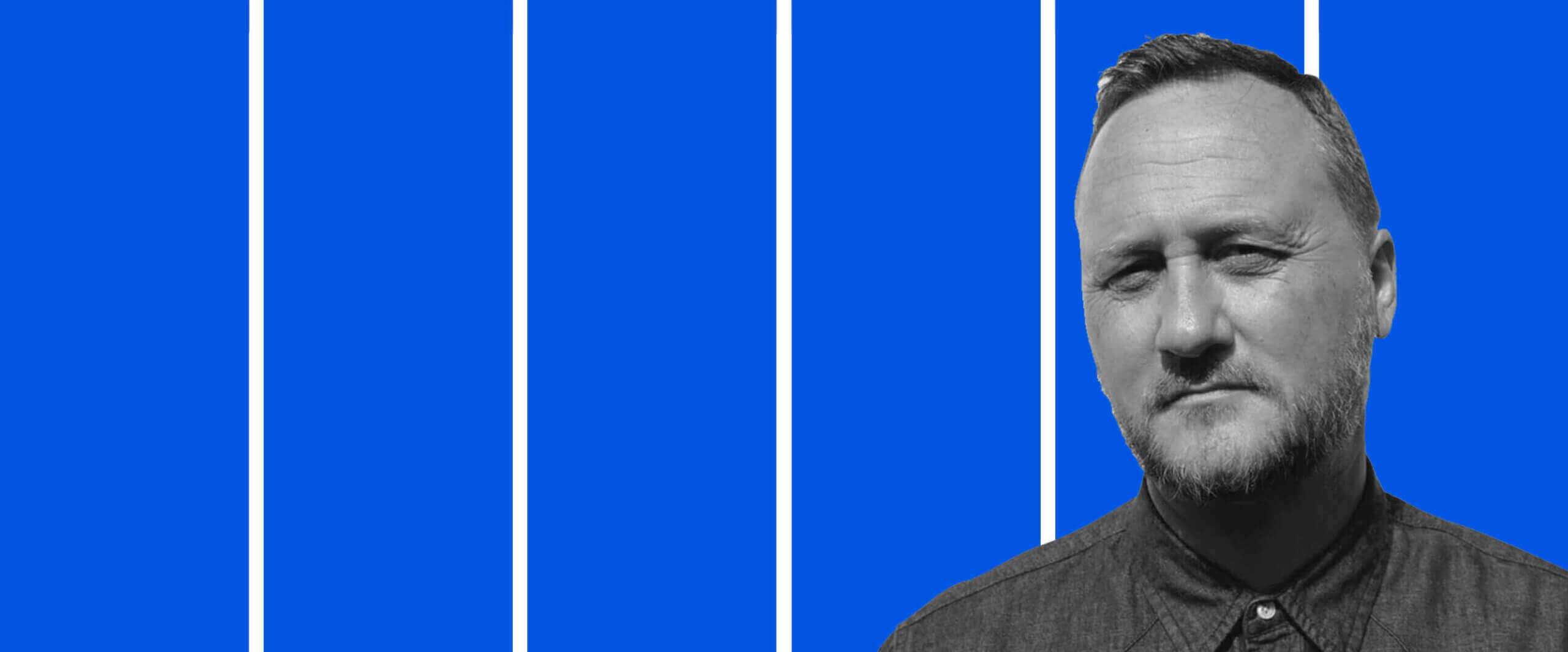 Vivaldi is pleased to welcome Darren Richardson as Global Senior Partner, Chief Creative & Technology.
Darren has led some of the world's most award-winning agencies as the Chief Creative and Managing Director, bridging the gap between traditional and digital creative, working in the UK, the Netherlands, USA, Canada, and Germany. While leading agencies, Darren has earned over 100 international awards for projects from print design to product innovation, including work for Pepsi, Smart Car, and Getty Images.
In this Q&A, Darren shares how he thinks about the intersection of technology and design, what captures his interest outside of work, and his career journey from financial industry software programmer to chief creative.
Q: How would you define what a "creative technologist" is?
A: I believe a creative technologist can come from tech, creative, production or consulting. Many people think of creative technology as a niche, but I think it's a massive discipline with many different facets offering many different viewpoints. Take designers for example, you can have an industrial designer, a product designer, a communication designer, a packaging designer — you get the point. The same applies to a creative technologist — the tech vs. creative vs. production vs. consulting skills are dialed up or down depending on the individual.
There is a sweet spot though where a creative technologist has had time in both camps and can look at ideas first from a brand point of view, and then look at how the technology can enhance concepts so that the tech and ideas seem to work together seamlessly, as if they had belonged together all along.
Q: You began your career working as a programmer and found your way into the creative agency world, can you share a bit about that evolution and what guided you?
A: I started my career as a programmer working in the financial industry on the big broker software. While working in that sector though, I always found myself playing and tinkering on my lunch break — always creating little Windows desktop games. The passion I'd had as a teen just stayed with me, even in finance. One day my manager threw Macromedia Flash 2 on my desk and said, "Darren, take a look at this, please. We want you to lead on the new intranet development, but we want it to be engaging and interactive."
As you can imagine, I was in heaven! I installed the software almost immediately and began playing with the functions and timeline coding. I wanted to learn more though, so I set up a forum which was purely based on Flash and the coding language, Actionscript. That forum ended up becoming the biggest forum in Europe and competed with others across the USA.
Throughout the entire experience, I had learned so much from others and also shared my experiences as well. Web Designer magazine, a global publication, approached me to write magazine articles on design, UX and coding. It was a great way to pass on all the knowledge I had learned from others. Eventually, I was even approached by book publishers to do the same and I ended up co-writing three books on the subject matter.
As you can probably imagine, by this time I was hooked on creating entertaining experiences! A small independent agency working for the BBC approached me to become their interactive creative director and lead the way in creating digital experiences on and offline.
Eventually, I went on to R/GA and Isobar – still in the digital realm – but it wasn't until I left the UK in 2010 to work on the Adidas World Cup campaign that I learned the dark arts of traditional creative. I found it to be just as fascinating as the digital realm that I had left. Eventually, I moved on to Canada to work as a creative director at CP+B and then back again to Europe as the Chief Creative Officer of BBDO and Proximity in Germany and then CCO of Havas. In 2019 I finally headed back home to the UK and joined WPP to lead one of their biggest clients, and today I am here at Vivaldi.
That's probably the really long way to answer your question! The short way would be: the shift was easier than I thought. I am one of those lucky people that are able to use the left and right sides of the brain at the same time, so I found it a natural fit and have enjoyed the ride so far.
Q: If you were just starting out in your career today, is there a sector you would gravitate toward?
A: Trick question…of course, consulting! The reason I moved from the world's biggest ad agency was that I saw the value is with the conversations at the C-suite level; they hold the vision for their brands and are ultimately the decision makers. Having a direct connection will enable you to find and create the right solutions. Also, unlike some consulting agencies, Vivaldi has the ability to deliver end to end solutions, not just stopping at the strategy.
This is where anybody starting their career can make the biggest impact, for themselves with growth and learning and moving brands forward.
Q: You have written a couple of books – how does writing influence or impact the creative work you do?
A: At the time it hugely impacted me, because to author a book you must do tons of research to make sure your subject matter is not all subjective; this was especially true for the books I was writing on programming and design. It is a massive undertaking, and you come out of the process with more knowledge than when you started, so it's hugely rewarding.
Q: What excites you about creativity now?
A: The way technology has advanced so much and will continue to do so. This in turn has opened the opportunities for better creative solutions and I want to be the one inventing these solutions. What excites me specifically is BIG ideas that have been beautifully executed so the consumer can see the idea and message clearly and connect to the idea and the brand.
Q: Is there a book or podcast you'd recommend?
A: I spend more of my time on LinkedIn and blogs, learning as much as I can. Seeing technology that I might be able to hack into a solution for clients or beautiful art that might inspire a design direction. I'm a bit of a sponge like that.
Q: Do you have any passions or interests outside of work that people might not expect?
A: My son's football team, where I am the manager. I am also a creative nerd gamer (very cliché). I play on Xbox and VR mainly, but have all the other consoles, even the old ones like the first PlayStation. Music. I have quite a lot of vinyl and my taste is very varied. I have classical, jazz, blues, rock, pop, dance, rap… the list is long so I will spare you. But my favorite artist is the one and only Mr. Jimi Hendrix.
Q: How are you thinking about this new role at Vivaldi?
A: I'm excited! We have super smart and talented people, and everyone I've met has been very welcoming. My role will be to push and get the best out of the creative; to connect creative, technology and strategy to solve business problems, and partner that with our strategy team to find the right solutions for the clients. I also have a good track record of leadership, therefore, I would like to instill my learnings and help our talent become future leaders. And lastly, have fun doing all of the above.