We're currently experiencing an unprecedented acceleration in trends enabled by technologies that are impacting how people live their daily lives and interact with the world. The covid-19 pandemic has driven this acceleration, transforming the role of digital tools and ushering in a new era. How people work, play, and conceptualize their homes are all changing, creating new opportunities for businesses to engage.
Remote Work Is Here To Stay
Remote work is here to stay. By the end of 2022, it's expected that 25% of all professional jobs in North America will be remote, according to Ladders Inc. career management company. That's compared to just 4% in 2019. This huge increase requires companies to make necessary adjustments.
Employers are investing in making remote work more sustainable and rewarding​. According to PWC, 83% of employers now say the shift to remote work has been successful for their company, compared to 73% in 2020. But to ensure long-term success, employers need to address remote work deficits, as 87% of employees feel that the office is important for collaboration and relationship-building, which is a top priority.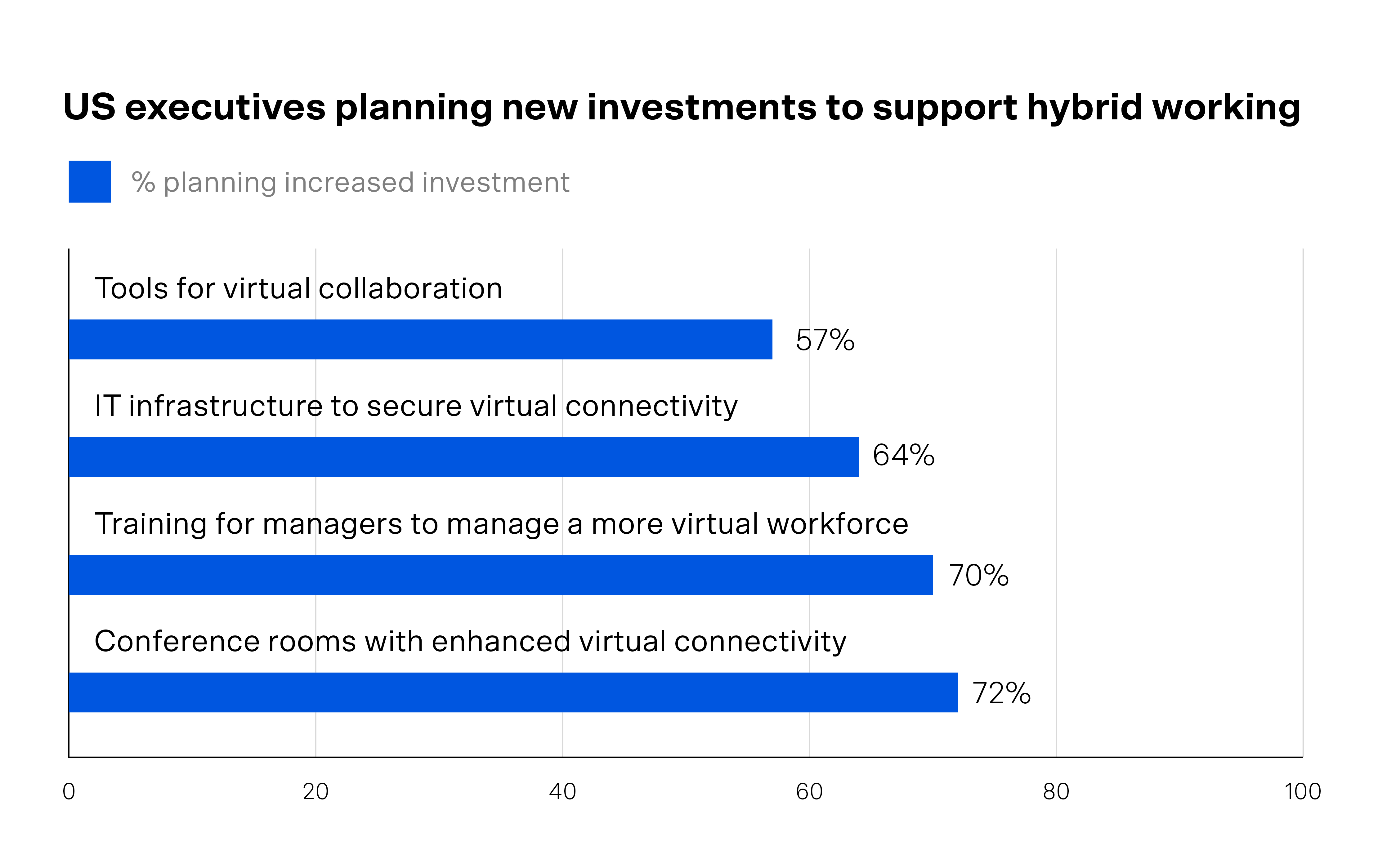 Flexible remote work with optional office time has enabled people to move out of urban cores, while remaining close to cities. There have been dramatic shifts from city centers towards the suburbs, yet movers remain within metropolitan areas.
According to Bloomberg, in the San Francisco Bay Area and San Jose, permanent moves increased by 23% and 17% respectively in 2021, compared to 3% nationally – caused by expensive housing. And in the New York City area, masses shifted from the urban core to the smaller cities, yet 79% of permanent movers remained in the metropolitan area.
Companies will need to embrace the best of both worlds with constructive flexibility, which enhances productivity both personally and professionally.
Hyperconscious Time Management
The pandemic streamlined people's calendars, freeing up time in the workday and making people more conscious of time management. As work, commuting, social, and travel behaviors have changed, many people have optimized their schedules and now have extra "free-time" on their hands.
According to BLS, working hours have declined from 36 hours per week pre-pandemic, to 32 per week post-pandemic. Additionally, average commute times dropped from 1 hour 12 minutes in 2019 to 47 minutes in 2020, and those who spent time traveling on a given day did so for a shorter duration — 1.5 hours pre-pandemic, compared with 1.2 hours in 2020. People also spent more time alone. Among Americans ages 15+, time spent alone each day rose by 1 hour on average; 1.7 hours for ages 15-19, and 8 hours for ages 55+.
With more flexible time, people have reassessed their priorities and re-allocated time resources toward mental and physical health. According to Ipsos, 62% of Americans say that their health is more important now than pre-pandemic, and Forbes reports that investments in health tech in products such as Fitbits, smart air purifiers, humidity sensors, smart water filtration systems have continued to increase. Mental health apps have grown by 32% from 2019- 2020 and are projected to continue to grow by 20% annually, according to Deloitte.
These new considerations around time have made consumers more eager to prioritize products and services that increase efficiency, wellbeing, and peace of mind.
Using Our Home as a Tool
During the pandemic, our homes became our offices, gyms, restaurants, movie theaters… everything. This puts an emphasis on expanding the home's capabilities, efficiency, and flexibility to better meet people's needs.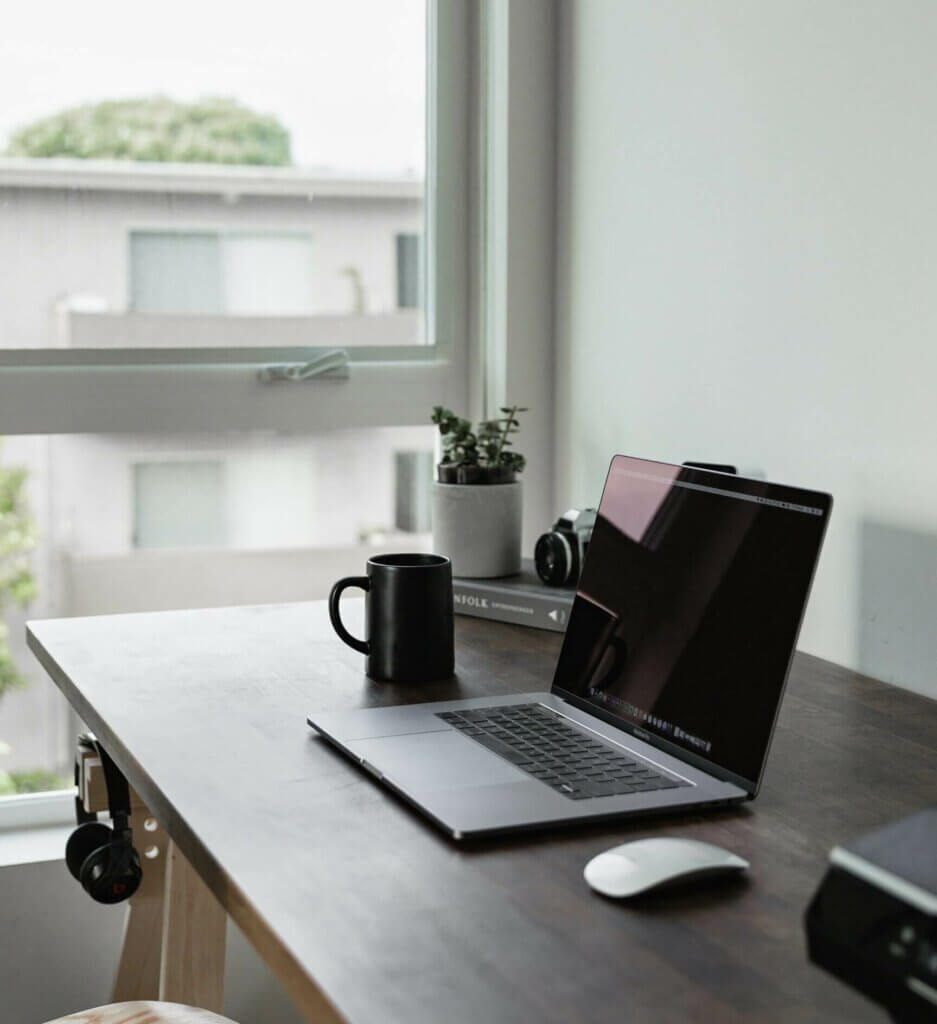 This readjustment means that companies need to keep up, and homes themselves need to better serve people and meet the demand. As a Home Industry Advisor at NPD explained, "The home industry needs to be prepared to address the new needs that emerge as the consumer moves toward post-pandemic living."
The rising demand for smart home products and services is expected to top $150 billion by 2024, according to Statista. Technological needs have also expanded, including those for wifi systems like mesh networks, which eliminate dead zones and expand reliability. The home mesh network market is expected to grow by a compound annual growth rate of 11.6% by 2027.
Overall, people have a reconceptualized idea of home, while many pandemic-induced behaviors such as at-home exercise, shopping, streaming, and cooking are here to stay. Online shopping demand has remained 30% higher than pre-pandemic levels, according to McKinsey, and home delivery options, from Amazon to Instacart to medicine deliveries, have expanded.
Given all these changes and realignments, there are opportunities in multiple sectors for businesses that are willing to meet the consumer where they now are. Advances in home delivery, telemedicine, and wireless networks are enabling people to live their lives in new ways.
While remote work has created a greater sense of flexibility, for it to deliver real value, it must meet the needs of both employers and employees. If it doesn't, a Faustian bargain is created, with technology working as a detraction. But when it does, everyone will win.
Larry Lucas is a Senior Partner at Vivaldi who specializes in business and brand transformation and driving change within organizations. 
Ben Kuenzle is a Partner at Vivaldi who specializes in growth and innovation, brand/marketing strategy, and product marketing.