Thinking
Embracing a New Paradigm for Growth – NYC Event Recap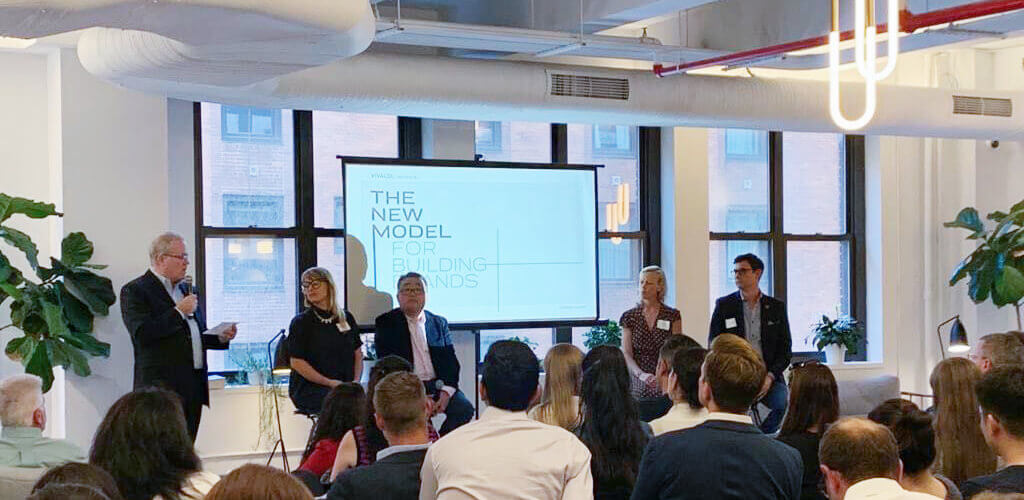 Marketers are working harder than ever to transform their companies at the speed of rising consumer expectations. In redefining how to drive growth, Vivaldi has determined four key principles to operate under this new paradigm and how to apply them from theory into practice. In our "New Model for Building Brands" event series, we highlight how this change has taken form and share anecdotes from leading marketers on applying new thinking.
In New York City, our event kicked off with a keynote from Vivaldi founder and CEO, Dr. Erich Joachimsthaler, and was followed by a panel discussion with leaders from Johnson & Johnson, the NBA, Live Nation, and translation and localization behemoth Lionbridge. Facilitated by Vivaldi Senior Partner, Larry Lucas, the discussion explored how to evolve marketing initiatives to better directly connect with consumers.
Erich began his energizing keynote by sharing the shift brands have undergone from the "World of Walls" to a "World of Webs." In the old world, brands were confined to a simple, linear marketing strategy, and today, it's crucial that a brand strategy connects multiple facets of the business directly to consumers.
During this shift, there have been four unique eras of branding. At the start, there was the "Era of Logic"- a time when communications were needs-oriented, focused on building awareness and image; then, the "Era of Emotion," which was focused on what brands stand for, using differentiation and emotion to create value. This era was followed by the "Era of Experience," where brands sought to improve lives and solve customer problems; and, lastly, the current "Era of Exponentiality," with a focus on transforming expectations of the value that brands deliver. Erich emphasized that at the center of this change is the importance and value of the customers. Actively listening to customers through data and feedback loops help a company learn through each interaction.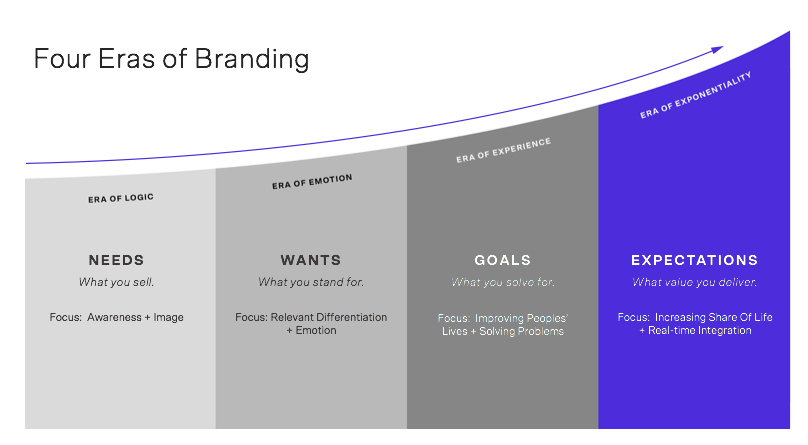 Four key principles to lead in this new era of exponentiality include:
Having a direct connection with customers

Making customers active participants in value creation

Building interactions beyond your portfolio of products & services

Creating a virtuous cycle leading to connected commerce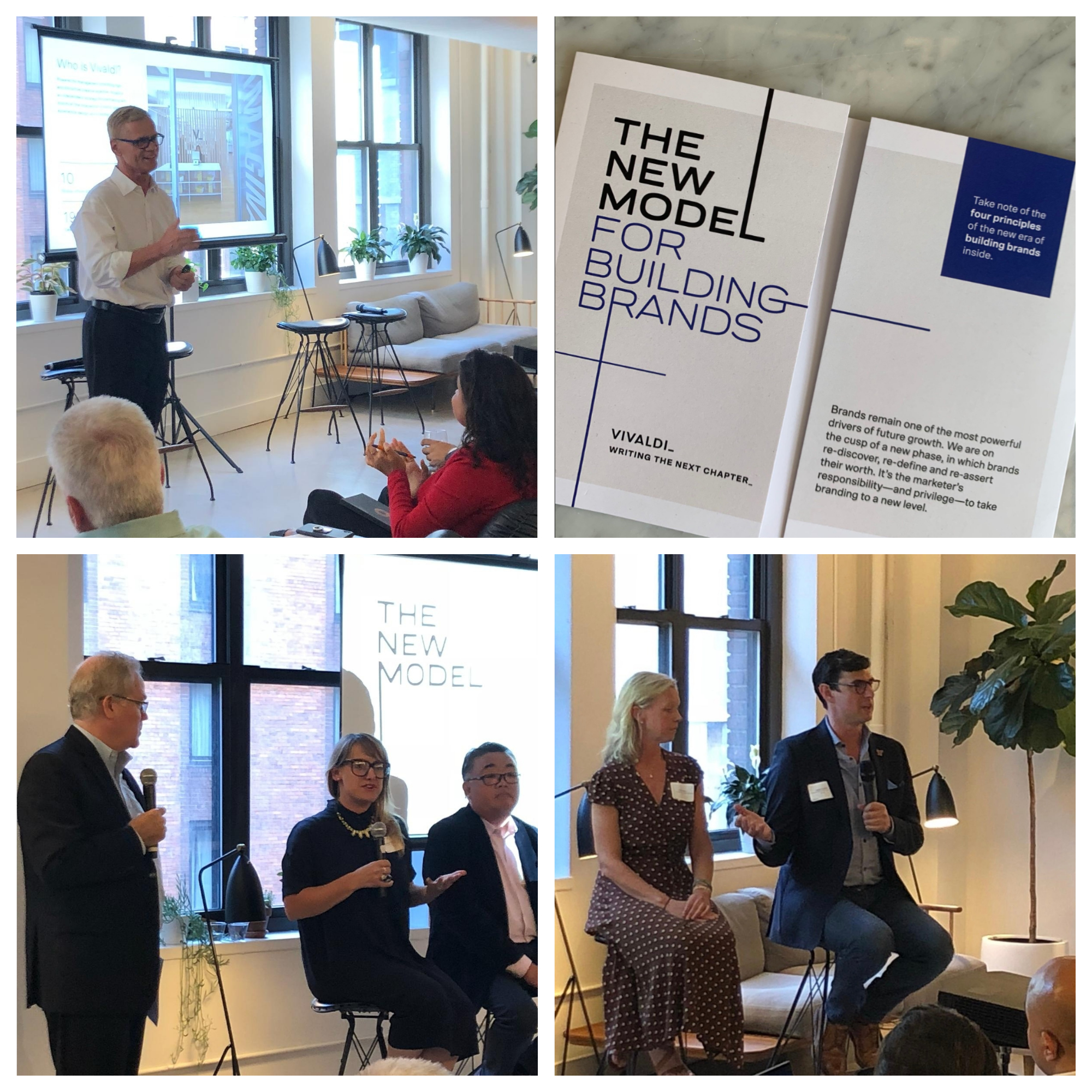 With the sound foundation of the theory clearly established, it was time to see what this means in reality. Our panelists shared an array of insights, from their latest initiatives to the lessons they've learned in building their teams; see below for highlights from our discussion:
On modern marketing

: "We all need to be better scientists, strategists, socializers, and better storytellers. We call it the 4 S's. " (

Denis Sison

, Head of Marketing Excellence and 1GMS Operations at Johnson & Johnson)

On merging experiences with emotion

: "[At LiveNation], we're serving artists, fans, festival owners and brands – a triangle of people to connect. The emotion from the live experience can drive decision-making for all three… and unleash insights in new and interesting ways. [It creates the] potential to dive further into biometrics and [to see] how it delivers for all 3 parties." (

Amanda Fraga

, VP – Head of Fan Insights at Live Nation)

On the importance and care of data science

:

"As we get [new] insights and data, there's an entirely new class of stewardship and responsibility that we're fairly abdicating as a business community. It's a big warning… that we'll end up with a bunch of data and a reliability set we don't even understand yet." (

Jaime Punishill

, CMO at Lionbridge

)

On creating opportunities for systematic learning

:

"[The NBA is]

thinking about how to reimagine partnerships… the G-league provides individuals the opportunity to try different roles. It is a nice model for other brands to adopt and use systematic learning to continuously grow."

(

Julie Peters

, VP of Brand Marketing at the NBA)
In conclusion, the panel discussion was truly an invitation for everyone to adopt a new mindset and take advantage of the opportunities presented by a new model for building brands.
_
If you want to learn how Vivaldi uses the four principles to work with clients "to write the next chapter" in their businesses, please contact Larry Lucas at LLucas@vivaldigroup.com to start the conversation.