Thinking
Business Leadership: Food & Beverage Brands in the Platform Economy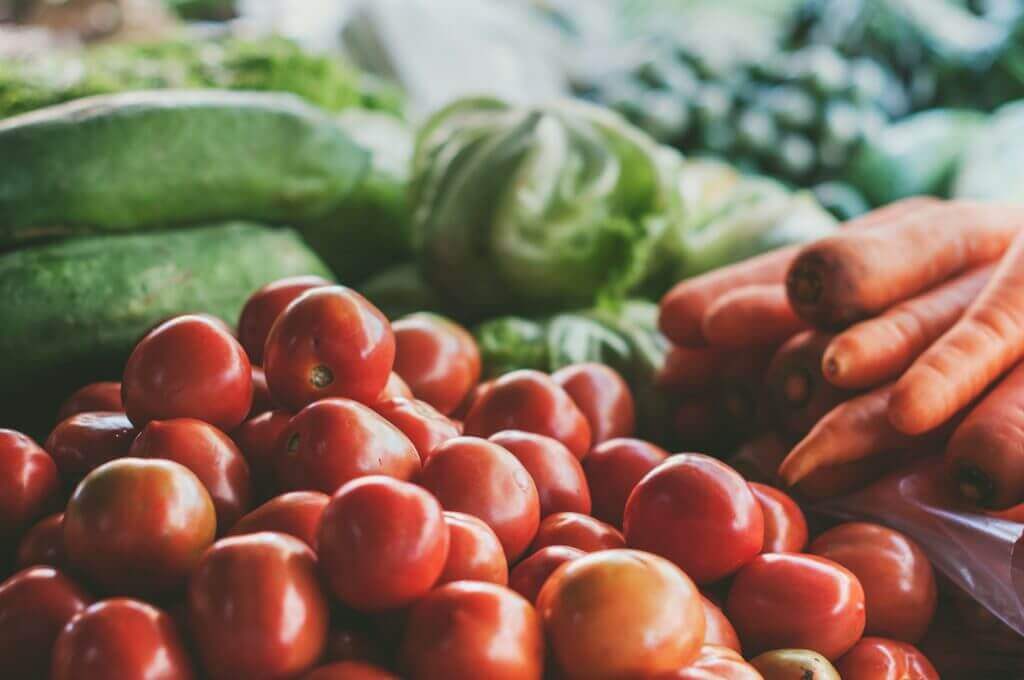 Today's platforms connect consumers and producers in revolutionary ways and create value previously untapped or inaccessible to business leaders in every industry.
However, the food and beverage industry is not a category that has a history of being especially innovative or tech-embracing: but, as the market at large delves deeper and deeper into platform offerings, the same consumer focus that other categories have confronted continues to permeate the food marketplace. According to the 2018 Phonononic "Food and Beverage B2B Survey Report," 71% of American consumers feel that "If grocery stores do not enter the modern age, more people will look for other ways to get their food." In this series, we are focusing on category leaders who have embodied this entrance to the modern age, pushing the boundaries of their industry to become more digitally accessible.

The food and beverage leaders whose platforms are changing the competitive landscape:
Kroger – "People will always eat, but the way people eat will always change." This quote, said by Kroger CEO this past year, represents the challenges facing the grocery industry and their capacity to meet these challenges head-on. Investing over the past few years in technology and platform development, Kroger has enabled customers to now do grocery order pickup at Walgreens stores, do scan-and-go shopping with the mobile app while in-store, and access grocery delivery service. As a result, their reported digital sales increased 60% year over year in 2019.
Imperfect Produce– 1 in 5 fruits and vegetables grown in the United States don't meet cosmetic standards: less than perfect-looking produce, from crooked carrots to undersized potatoes, are thrown away every day. Imperfect Produce is a platform that collects these imperfect fruits and vegetables and ships them off to their delivery box subscribers at a savings of 30-50% compared to normal grocery store prices.
Blue Apron– The subscription meal delivery service offers fresh ingredients for full meals at $7.49 per serving, sending subscribers all the materials and directions necessary for original, seasonal recipes every week, curated by a skilled culinary team and guest chefs. The ingredients come pre-measured and fresh, delivered right to your doorstep.
Seated – Seated is a New York-specific dining platform, giving rewards to consumers who make reservations through the app and who eat at specific restaurants in the form of cashback offers. Participating restaurants entice new customers to join the platform by offering discounts, creating value for both customers and restauranteurs. Users can get up to 30% back for each meal booked on the platform.
Drizly – Drizly is a platform for alcohol delivery active in more than 100 cities in the United States and Canada: fondly called the "Amazon for liquor," Drizly enables users to order a variety of wine and beer through local retailers on the app, with Drizly deliverymen bringing purchases directly to the home of the orderer in as short as an hour's time.
Eatwith – Dining room tables have long been important social spaces for connection, exchange, and belonging. Embodying the most important emotional fulfillment possibilities of the platform economy, Eatwith connects guests interested in a new food experience with local hosts in their homes, whether that be a three-course cooking class or traditional sit-down meal.
These platforms differentiated themselves by commanding a space few food and beverage competitors have entered.
What sets you apart from your competitors – and how can you embody this differentiation in your platform offerings?