Thinking
The Future Looks Complicated For Utilities – Can Social Be The Saviour?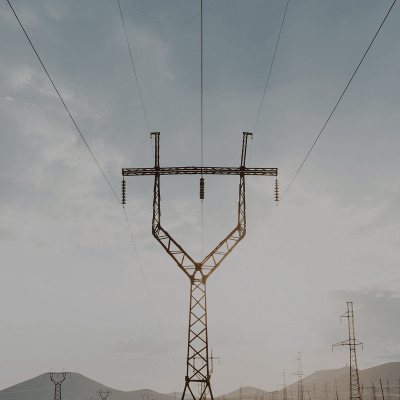 When was the last time you went to your bank?
Or spoke to them on the phone?
I was asked this the other day during a chat with a Fintech investor.
It is clearly not something I think about all the time but the answer made me realise how little contact I have with something that is so fundamental to my life
But it doesn't matter. It doesn't make me think any less of them or that I should seek an alternative, far from it, I am happier than ever with the service.
Because I don't have to speak to them at all.
The app, website, live chat, social channels, even emails mean I can access their services and more importantly my money whenever I wish, on my terms, in my time and without the frustrations of long holds or unhelpful call centres.
Finance has moved a long way in the last few years from the traditional, regulatory strangled approach to a far more fluid customer focused attitude that means I am not only fully 'locked in' more importantly I don't want to leave.
Interestingly I don't have the same opinion about the other financial services companies I deal or in the same vein the utility companies that offer a not dissimilar undifferentiated offering where service is key.
The Fintech sector is on fire at the moment with a recent KPMG report showing a VC funding growth from to $12bn in 2015 $13.6bn in 2016 and much of this innovation is driving many FS companies to invest heavily in innovation a large part of which is focused in social media.
Indeed social has evolved into the glue that binds to the customers not only keeping existing but also attracting new helping deliver commercial returns way beyond the investment.
So what are the some FS companies doing right in social that other less savvy FS and broader utility service companies can learn from that help them commercially.
Keeping existing customers:
Social means we all want and expect an answer straight away right ? Well it seems that not all banks are aware of this – a recent investigation by Econsultancy showed that the response rates across the top 16 banks in the Uk varied from an acceptable 3 minutes to an atrocious 1hr 02mins (Barclays hold your head in shame). When a service is so undifferentiated people expect speed and efficiency and it has fast become the norm that a speedy response is expected.
On the positive side the ability to generate an ongoing dialogue is fundamental to social and a skill that all FS and utility companies should embrace not only to build trust but also as a commercial selling opportunity. New deals, offers and services can all be presented in an open, relevant and targeted manner that is not random or pushy.
The growth in social presents both a huge commercial opportunity and a bigger challenge for utility services. As people's fascination in cat videos grows their interest in messages from seemingly uninteresting offerings decreases. Clearly fantastically creative approaches to communications go some way to helping balance this equation however the far more certain approach is to use the unique targeting capabilities social offers. A data driven approach to selling services in social gives companies the ability to segment audiences to allow for tight, more relevant messaging – the perfect antidote to combat cat video fascination!
In addition the real time nature of social is another benefit that means companies can ensure that their message is delivered at the right time (renewal period or certain calendar based events) or indeed based on unforecast events (e.g. weather or news).
Development of new products:
In 2015 for the first time, the top four messaging apps combined surpassed the top four social networks in terms of users and usage, a fact that hasn't gone unnoticed by a number of FS and utility companies. Not only do messaging apps offer the opportunity to communicate with customers quickly and at a low cost via message bots they also offer the foundation for new services and offerings. Tencent's WeChat Pay is the perfect example – it now has over 250m users in China and is launching overseas sometime this year.
The advent of the Apple Watch and similar devices that unlock the 'Internet of Things' and provide additional new product opportunities from insure and drive to home security and travel solutions.
Lastly the opportunity to tap into crowdsourcing has been shown by the arrival of Barclaycard Ring Mastercard where the cardholders decide on the benefits and share in the success.
A recent study showed that the majority of 'millenials' thought banks offered an undifferentiated service, perhaps most worryingly 33% believed they didn't need a bank at all but most interestingly 73% said they'd be more excited about a new financial services offering from Google, Amazon, Paypal or Square than their own banks. So the future looks complicated but I think if banks and utilities embrace social in the right way it can not only help retain but more importantly add genuine commercial value to the organisation.