Thinking
This Week in Business and Brands: Oprah's Monday Fortune, Tech Forecasts, and More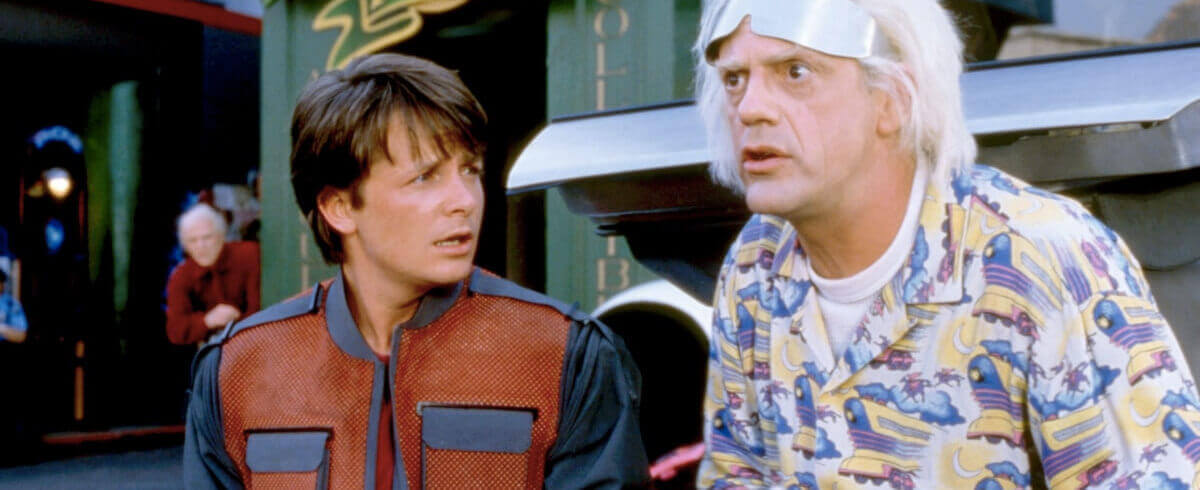 Alright, so maybe we don't have flying cars yet (let alone ones that travel through time), but it turns out that Back to the Future II wasn't so far off in 1989 when it came to predicting what innovations we'd be seeing this week in 2015 – and that's not even including the hoverboard.
First up, connectivity continues to change the world, as cities are getting smarter by bringing more and more public services online while working to reduce their carbon footprint. Good thing, since experts say the global population will double its size by the time Marty and Doc come back in 2050. For some tips on tapping into that connectivity network, check out McKinsey's executive's guide to the Internet of Things – often relegated to the domain of the consumer, the IoT now has tremendous B2B potential, proving once again that no matter where and when your Delorean stops, Information (Technology) will be power.
In fact, it looks like the IoT's initial conception (back in 1999) tied to radio frequencies was another accurate prediction, as today's concert sales platform Eventbrite introduced the RFID wristband as the first nail in the physical ticket's coffin. Then again, who'll need a wristband when we'll all be attending remotely from our VR headsets? That's the future marketers are banking on, salivating at the notion of essentially forced engagement, since "a user would have to take his headset off to avoid being exposed to ads."  Yeesh – let's set our clocks back to the present, where the pre-roll is still sometimes skippable…
In fact, YouTube wants to do us one better, eliminating ads entirely with its new "Red" subscription service. The $9.99-a-month fee will also include new, original content, taking a page out of Netflix and Hulu's playbooks in another move towards giving the people what they want. Looks like that motivation and color choice are a winning combination for other companies as well, as the "Starbucks red" holiday coffee cups were unveiled this week and the classic cherry Ferrari brand had a whopping $11 billion IPO. The supercar manufacturer has no plans to mass produce, however, calling that move "suicidal," maintaining its "intimate relationship" with the customer base as its highest priority. Here's another strategy for increasing shares: get Oprah to buy in. After the media mogul announced her investment in Weight Watchers, the company's stock rose by more than 60% on Monday. Did we just see the first installment of Oprah's Stock-of-the-Month Club?
For the (few) consumers outside of O's influence, there may be a bit more at play when it comes to making purchasing decisions. In another brief from McKinsey this week, their "Consumer Decision Journey" got a facelift to reflect a more accurate portrait of the strategy involved in attracting and maintaining brand loyalty: namely, eliminating the evaluation phase and holding onto the buyer through automation, personalization, and innovation. While that may be the near future, some CMOs recommend going back to the proven past to best understand what the consumer journey really entails.
When it comes to advertising, however, the only way to go is forward – and PepsiCo's Brad Jakeman has had it with agencies in the slow lane. They weren't the only ones in the crosshairs of high standards this week, as two of the most authoritative news giants are now having to defend themselves under new scrutiny. The Wall Street Journal got chastised at its own tech conference after publishing a damning report on the guest speaker's company. Theranos CEO Elizabeth Holmes compared the publication's accuracy to that of a tabloid, but the editors are holding their ground. And The New York Times had its own spat with Amazon, trading 1,300-word essays against each other after another unfavorable report came out on the online-shopping titan's workplace. With a week so full of public criticism, no matter what the future holds, we're fairly convinced there will never be such a thing as bad publicity.
Finally, while we'll always be on the lookout for what's to come, this week reminded us how much Force there was "a long time ago, in a galaxy far, far away…. "