Thinking
This Week in Business & Brands: Counting Billions on Singles Day, Finding the New Beauty Consumer Hidden in Plain Sight, and More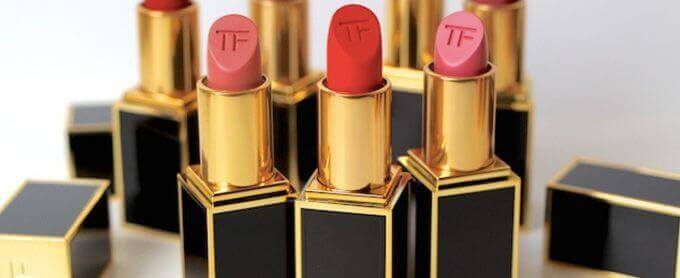 Every Friday, the Vivaldi team brings you the week's biggest headlines in business and most insightful opinions about brands. Love to be in the know about the latest and greatest in marketing? Sign up to have our roundup delivered to your inbox every week. 
Is there just no winning in retail?  With a smash success like Alibaba's 8-minute, $1 billion rake-in during Singles Day this week, you might think a mega one-day sale is the way to go.  But as Black Friday looms ahead, many retailers are in fact preparing for the worst: inventory shortages, out-of-control crowds, and online store crashes have become par for the course during the (now-global) post-Thanksgiving rush.  Even department store giant Macy's is already grumbling after a slow Fall season, forcing this year's holiday discounts to be aggressive as ever.  If the customer is always right, why does this feel so wrong?
Missed Opportunities in Big Data
In fact, it's not just the retailers – getting business strategies on point proved frustrating for several industries this week. A new report from brain trusts PwC and Iron Mountain showed that there've been big missed opportunities in big data: while many companies do indeed gather valuable information, they simply aren't doing enough (if anything) with it. Another untapped source for the data itself is the growing Internet of Things, which could also go unappreciated if large sectors like insurance and banking don't start strategizing towards it (and fast – 2020 will see 25 billion units of connected devices).  In fact, the entire banking industry as a whole will also be forced to innovate in a serious way, as Apple gets ready to initiate its new peer-to-peer payment service alongside the likes of Venmo and PayPal as early as next year.

Go Beyond Recognizing Changes for Ultimate Business Rewards

Recognizing these coming changes is one thing; actually capitalizing on them is another.  As technology evolves and the customer base adapts, it's up to each business to maintain its finger on customers' pulse.  While Micro-Moments seemingly can't be stressed enough as fertile avenues for engagement, sometimes it's seeing the bigger, simpler forest through the trees that allows a brand to engage most fully with its target audience.  For the cosmetic curator Birchbox, that meant identifying their biggest spenders as the ones most overwhelmed by the market, employing the 80/20 rule, and watching their business drastically expand.  And for reigning dating-app king Tinder, it meant maintaining simplicity while incorporating enhanced algorithms to provide a more meaningful experience for its swipers.  After assessing the needs of the consumer, these brands took action and delivered, and are now rewarded with an even stronger engagement and loyalty base.

When You're No Longer The Next Big Thing

Putting new tech strategies to use is easy once they're here; correctly speculating the next big thing is what can really keep a brand ahead of its competitors.  Unfortunately, the inverse is also true, as the incorrect prediction of consumers' future values may be what's behind Twitter's apparent demise.  And when it comes to traditional marketing, new technology can even be the enemy, as more and more ad-blocking and streaming services now allow for viewers' total avoidance of engagement.  Interestingly enough, that's the challenge TiVo's CMO has to face while his company continues to facilitate it.

Nobody said it'd be easy, and it's near impossible to always get it right – heck, even Starbucks is finding out the hard way that less is not always more.  But every challenge provides an opportunity for growth, and we'll be keeping our eyes open for more lessons to be learned and shared with you next week.