Thinking
This Week in Business & Brands: Sowing Seeds, Reaping Rewards, and More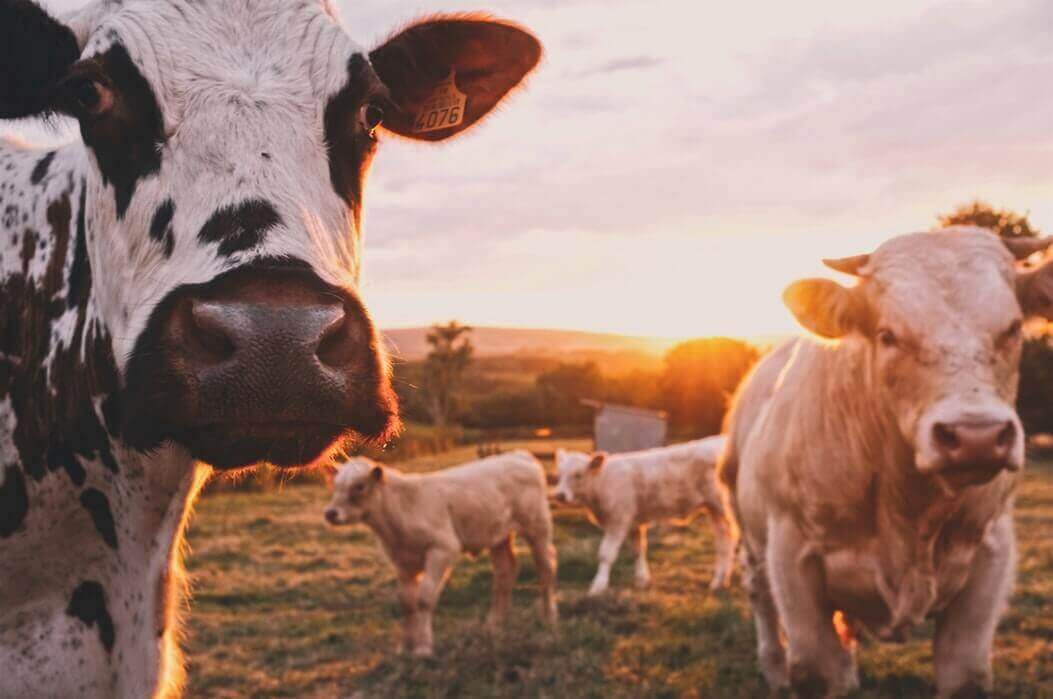 Regulation Revamp: Be a GDPRo
It's a big day in the world of digital marketing and the law: as the EU's General Data Protection Regulation goes into effect, what opportunities are hiding within the strict new rules? While your email inbox has certainly already gotten a taste of the pervasive effect the GDPR has had on direct communications, the implications of the regulation will also influence online advertising and website traffic on the whole. Although marketers may no longer have access to consumers' behavioral profiles, contextual advertising (a Nike ad next to a running article, for example) will become more and more embraced by publishers and marketers alike. That said, it won't be easy to strategize how to win the bidding wars for the real-time real estate – but brands will have to rise to the challenge or be left in the dust. Of course, time will tell just how effective the regulation will be (after all, the U.S. is still playing by its own rules), but marketers all over will have to be creative as they curate their content for a slightly-less identifiable consumer…
Agriculture & AI: Weeding out the Competition
The latest chapter in the tech-replacing-humans story may actually have a happy ending for all: with advancements in artificial intelligence and robotics, farmers will soon be chucking the chemicals to let eco-friendly bots do the work. Scanning plant by plant, these hi-tech robo-weeders now utilized by the likes of John Deere can "see and spray" individual threats instead of covering entire plots of GM-crops with harmful pesticides. Producers like the soon-to-be-Bayer-owned Monsanto must know their time is coming, as they've started investing in the technology themselves in order to stay in the game. As the $26 billion herbicide industry faces disruption, part of the profit pool could head back toward equipment manufacturers and farmers themselves, whose incomes have dropped more than half since 2013. And since fewer herbicides means less harm to the environment, the movement is sowing seeds for eco-friendly cultivation the entire world will be happy to reap. Talk about fertile ground for growth…
Talking Tactics, Tête-à-Tête: Ad Acceleration at Ford
How would you spend a $4 billion-plus advertising budget? That's the question Ford's No. 2 Jim Farley has to answer as President of Global Markets. Here's how he's doing it:
On assessing ad vehicles

:

"Large venues still matter. For truck customers, the

NFL

is really important. If we have a new Super Duty truck, we're going to tell people on a big platform that fits the customer. They have to find the brand in the right places and ambience. Most important is when you're talking to them, it's personal and 1-on-1."

On learning new skills

:

"The digital piece that people engage with today is an online video that grabs your attention in two seconds. And who knows those kinds of skills? It's not the traditional people who design 30-second TV ads or one-page print ads."

On the right questions

:

"You have to ask yourself: Who is your best customer? Who is your most difficult customer? Who is the customer that uses most of your software tools? Who is the most data-analytics-driven customer? Then go talk to them on the platforms where they are. It's just the process of being curious about the right things."
Blockchain Boons: AmEx Leverages New Loyalty
By now you've heard plenty of talk about what the new technology could do in theory, but here's a look at a blockchain application soon to be in practice: American Express announced a new rewards program with Hyperledger, opening a whole new world of merchant-customer relations. Instead of being restricted to traditional point-multipliers based on category, brands like retailer Boxed will soon offer an extra 5x on specific products themselves. Utilizing smart contracts on the backend, they'll automatically pass the anonymized information on the transaction to American Express on its private blockchain channel. That means further control for both the merchant and the customer, tweaking offers and rewards on an individual basis while simultaneously analyzing inventory strategies on the fly. In a win-win-win for the card, consumer companies, and cardmembers alike, the new arrangement presents just the first swipe on the fast-arriving service of the future.
Video Victory: Meeting Madness
That's all for this week! We'll leave you with an unexpected take from Diesel on how to keep meetings short and efficient…