Thinking
This Week in Business and Brands: Salvaging Slip-Ups, Leveraging Lace-Ups, and More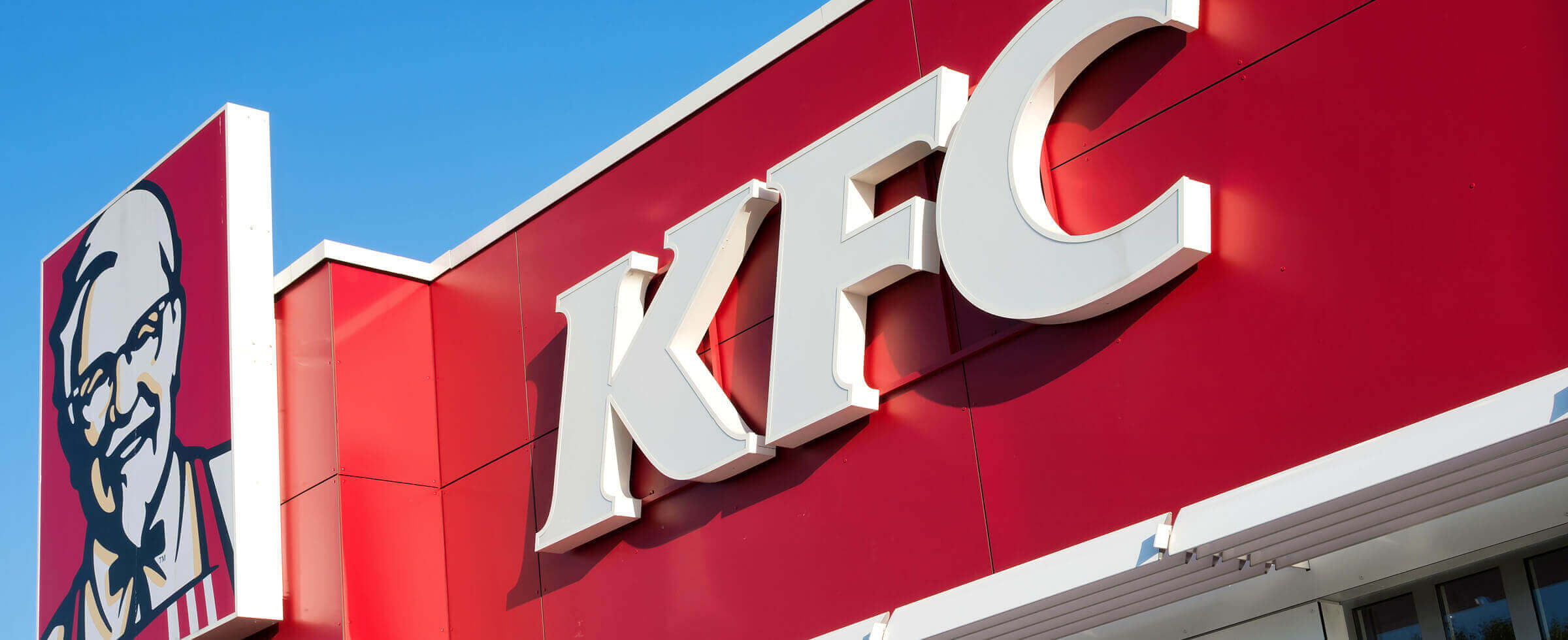 Blunders & Bouncebacks: KFC Wings It
If you're looking for a lesson in finding hidden opportunities from your setbacks, look no further than KFC's witty response to their chicken shortage in the UK, embracing fault while retaining (if not adding to) their fervent fan base. After the brand's new shipping partner DHL failed to (literally) deliver on its promise for "a new benchmark" in service, countless locations had to shut their doors for days until supply was restocked. Pandemonium struck, as frustrated customers went so far as to call their local police stations to report the "emergency." With speed and self-satire, the brand put out a print ad as apology: an empty bucket in familiar red and white stripes, but with the logo's letters rearranged to "FCK." The play performed perfectly, with the traditional news media audience immediately sharing throughout the social sphere, and going international to boot. Lesson learned: don't wait to apologize, have a sense of humor, and keep it on brand – a recipe for finger-lickin'-good strategy.
Leadership Lessons: A Capital Idea
If you're looking to invest capital in your enterprise, first ask yourself this question: which kind? These days, there's much more at play than Financial, Human, and Natural: it seems Cognitive, Behavioral, and Network Capital have quickly climbed the ranks of high-value assets within an organization. As technology permeates throughout every aspect of modern business, there's no ignoring the statistics and big data to be tracked from ongoing activity, algorithmic power, and connections between both people and machines. So be sure to take advantage – first by modeling consumer behavior to improve offerings and activity (à la Google & Apple). Then harness machine learning to help make decisions more efficiently and effectively among teams and individuals. Finally, tap into the social web that weaves naturally throughout your customer base, just like Netflix capitalizes on the second-screen community surrounding its shows. With proper strategy, investing in "BeCoN" certainly reaps remarkable returns.
Talking Tactics, Tête-à-Tête: Movie Marketing Magic
Need an Oscar-winning strategy for your marketing efforts? Take a tip or two from Cineworld SVP Justin Skinner, who's leading the theater chain to box-office bounty:
On the "real" competition

:

"We're building our brand around our "world of more" we offer customers. More choice, more ways to watch, the all-you-can-eat approach of Unlimited. We don't really believe we're competing against home entertainment. We're in that leisure market where that disposable pound needs to be earned."

On meeting expectations

:

"In a way, we're tearing up the traditional cinema rulebook and saying: 'Customers, expect a digital experience. And employees, expect to be able to work in a digital world.' It's important we're mass-market in our thinking, that we roll out solutions or propositions that are appropriate for our audiences."

On meaningful moments

:

"There are probably five times as many conversations about going to the cinema than those that actually end in buying tickets. If you can capture people at the moment when they're thinking about going, and you can then convert them there and then, that's half the challenge."
Mining the Marketplace: The Footwear is Female
This week saw yet another success for the big swoosh: with the arrival of Nike's sneaker selection specifically for fleet-footed females, the brand opened the doors to a new era of both design and loyalty. Unlaced, the women-focused shop-in-shop concept, expands the female offering from simply slapping small sizes and brighter colors onto a preexisting men's line and instead builds entirely new products from the sole up. It's a smart play toward the brand's big ambition of nearly doubling its women's business from $6.6 billion to $11 billion in the next two years, and the line out the door during Paris Fashion Week indicates a successful online launch will follow in its footsteps. From female "curators" to personalized styling services, all aspects of the product brand are ready for both the sprint and marathon of the lady sports lifestyle. In the words of Nike Women's GM/VP Amy Montagne, the "potential for our women's business is pretty endless."
Cheers to Change: Whiskey & Women Win
That's all for this week! We'll leave you with this look at another step in the right direction with Johnnie Walker's strong strut, putting Jane in the spotlight for gender equality…