Thinking
This Week in Business and Brands: Pharma Fanfare, Fan-Fueled Fashion, and More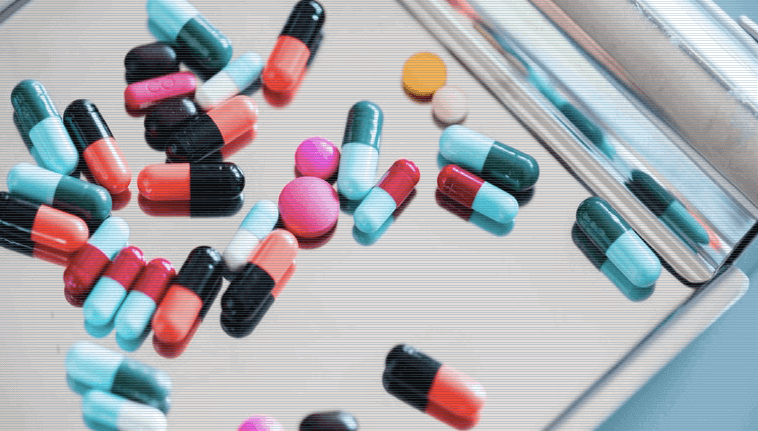 Amazon's Acquisitions: Pharma Fanfare
$11 billion in lost stocks for Walgreens, Rite Aid, and CVS. These drugstore heavy-hitters were amongst the brands rattled when Amazon revealed it was acquiring PillPack, an online pharmacy with a nationwide reach, in a declarative step into the drug business. The prescription drug industry, which has remained stubbornly impenetrable because of strict distribution regulations and the fact that many prescriptions are delivered by insurance benefit managers' own mail-order pharmacies, could now be upended by the winning combination of PillPack's turnkey mail pharmacy operation and Amazon's ability to post aggressively competitive prices. Only time will tell if Amazon's push has only spooked stockholders, or if it will truly disrupt drugstore dynamics.
Leadership Lessons: Course-Correcting CX
For a while, technology seemed to be the panacea for bridging the gap between customers' expectations and marketers' efforts. But now it seems even the latest innovations are being outpaced by rising consumer standards. According to Forrester's latest Customer Experience Index study, this is where customer experience comes in – although companies seem to be at a loss as to what to do next. Brands must focus on customer retention through perfecting not just CX design, but CX execution. This involves alignment across CX and business functions through the creation of an experience strategy that will set the vision for customer experience. It defines the behaviors and feelings the marketers want customers to have when interacting with the brand, but must also demonstrate the value of CX to the bottom line in order to gain stakeholder buy-in.
Brand Spotlight: Revolve's Fashion Revolution
How did two guys without a stitch of fashion experience manage to build a billion-dollar clothing company from scratch? For Revolve founders Michael Mente and Mike Karanikolas, data was their golden ticket to the fashion big leagues. Despite starting from an e-commerce site that stocked a wide pool of fashion brands, they soon realized it was better to specify and specialize by targeting millennial women with exclusive niche designers. Revolve began selling not just clothes, but a lifestyle – one exemplified by its bevy of brand ambassadors, all paid to party on sponsored trips. While the company is excelling in this age of Instagram influence, how long can they rely on social sway while solving for future problems like newcomers muscling in on the e-commerce retail space and product differentiation in their increasingly crowded marketplace? Perhaps a third dimension will be necessary in this marriage of data and design to rev Revolve up for the future.
Talking Tactics, Tête-à-Tête: Pan(ason)ic! At the Digital Edge
The case for branding is clear when you're a B2C company bent on capturing consumers' attention. What about B2B businesses that want to think more strategically about brand? Hear from Lauren Sallata, CMO of Panasonic Corporation of North America, on how B2B brands can adapt to the disruptions in marketing today.
On dramatic disruption

: "

It's crucial to think about where voice gets enabled in the buyer's journey. The potential here is exciting. Voice presents new opportunities to generate leads and influence the customer through to purchase."

On keeping on track with tech

: "We've embedded an enterprise architect within our team, who handles digital strategy…Having [an enterprise architect] as a part of the marketing team in conversations about how we do digital, streamlines the process and gives us a competitive edge."

On green-lighting tech investment gambles

: "

We discovered that the digital ecosystem and technology stack requirements were largely the same. This meant there were opportunities to identify economies of scale through an enterprise platform that provides the same set of software and tools across the business."
Design & Delusion: First-Time Fooling
That's all for this week! We'll leave you with this look at the clever design strategy that makes you think popcorn tastes better with chopsticks…