Thinking
This Week in Business and Brands: Influencer Impact, Beyond the Burger Biz, and More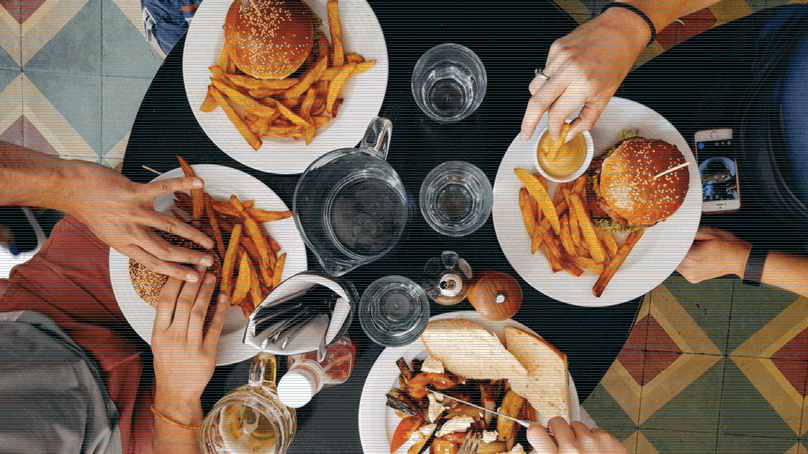 Into the Weeds: The Rise & Fall of Corporate Giants
Here's a tale of two mismanaged companies: one subjected to decades of bad deals, the other a casualty of 2010's retail apocalypse that never managed to fully recover. As of this week, General Electric has been booted from the Dow Jones Industrial Average – of which it was an original member – and Toys 'R' Us is now set to close all of its stores worldwide. Like many other retailers, Geoffrey's home was bought by private equity firms after filing for bankruptcy, and their new owners became more interested in leveraging debt or making a quick sale than building them back up again. On the other hand, GE has suffered from an industry incumbent's incapacity to adapt, as well as careless capital allocation in the form of non-lucrative stock buybacks and fad-following investments that fizzled. While the bell tolls for the toys, time will tell whether the 126-year-old company can get itself back in fighting form…
Influencer Impact: Questions for the Skeptical
Just how much do influencers truly influence? It now seems the numbers are nearly negligible at a mere 0.14% of their total followers. As brands grow increasingly dubious about the clout of the convention – calling out misleading engagement, dishonest practices, and lack of transparency that clouds the whole category – one starts to wonder whether a high follower count really translates to something as indeterminate as "influence." For seasoned marketers suspicious about the latest social media darling, three questions should be asked before advancing: First, are the followers real? Buying and creating fake fans to pad out vanity metrics is a longstanding tactic that can swindle even the savviest marketers. Second, are influencers trusted? If your chosen influencer will promote anything for a price, it's likely his or her followers have caught on by now. Third, do they have true influence? The most murky qualifier of them all: even if influencers have consumers' attention and their trust, it doesn't mean they can actually make them do or buy something. Perhaps it's time to get rid of the 'gram and get back to basics…
Leadership Lessons: Thinking vs. Doing
With employees receiving an average of 126 emails per day, it's no wonder there's little time for anything other than the work that's right in front of you. But is clearing out your inbox more important than taking the time for strategy sessions? Though often touted as the most important factor for an organization's success, strategic thinking is more often proposed than actually performed. Why is there such a divide between what is said and what is done? Firstly, the cultural pressure put in long hours prioritizes desk work over taking walks to clear your head or having conversations with coworkers. Secondly, busyness as a sign of social status inflates the urgency of completing tasks for the sake of it while disincentivizing people from being seen as "available." However, these external and internal barriers distract from the real work that could be accomplished if you just made space for yourself to think. If you manage to overcome these ingrained expectations, you – and your company – will discover the dominance of do.
Talking Tactics, Tête-à-Tête: Going Beyond the Whopper
Stretching your brand to take a stand on issues that matter can be a tricky matter. This week we're taking cues from Burger King's Chief Marketing Officer, Fernando Machado, on how brands can create emotional resonance with consumers by pushing creative boundaries and being unafraid to engage their audience.
On emotional resonance

:

"If you think about beyond just the sandwich, we are the brand that puts the crown on everyone's head. We are the brand that allows you to have it your way, which basically means respect for the individual. So, our brand, yes it has great products, but it also has the latitude to play on a bigger emotional space."

On the importance of ideas

: "I think that the biggest thing for us is always trying to find an amazing, awesome idea. All the rest is secondary to that… the idea will dictate all the rest."

On balancing product and purpose

: "We are very proud of the products we serve, and we continue to work to improve them but we also can talk about bullying, net neutrality, or sign language, or LGBTQ because that's what matters to people out there. And I want our brand should be part of those conversations."
Signing Off: Ciao, Auf Wiedersehen, Sayonara
That's all we have this week! We'll leave you with a Wikipedia of languages and dialects spoken around the world…