Thinking
This Week in Business and Brands: World Cup Wins, Immaculate Mapping, and More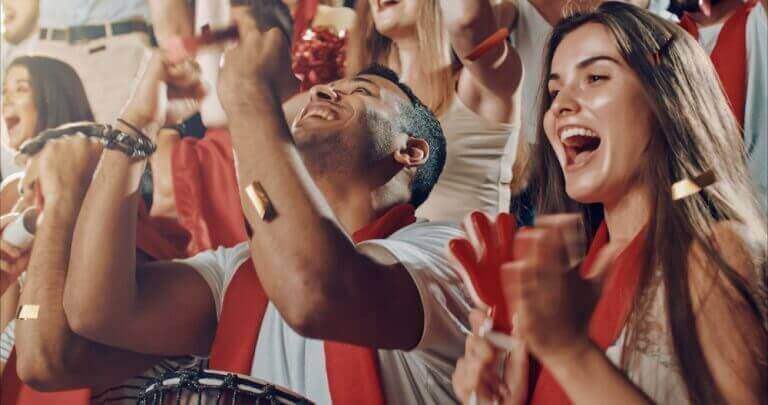 Football Frenzy: The World Cup Scores on Social
Time to don your jerseys and place your bets! The 2018 FIFA World Cup kicked off in Russia yesterday, with a projected global audience of 3.2 billion. For the first time, the majority of the estimated ad spend of $2.4 billion will be on social channels and not television ads, as social media usage matures, viewers skew younger, and live matches happen when most viewers are asleep. If those aren't reasons enough, social media spending breeds social activity, with brands starting conversations and joining in on the organic sharing of videos and liking of match highlights. No wonder brands are vying to become synonymous with the sport and producing creative digital-forward campaigns meant for multiple screens.
Nailing Netflix's Strategy: Keep it Local, Keep it Personal
At Netflix, business strategy is simple: growth begets growth begets growth. Pumping money into a rapidly expanding library of new content will lure new subscribers and get existing ones to watch more hours of Netflix – enabling the collection of more data on their viewing habits so it can further refine its future programming. While Netflix is still secretive about its exact viewership numbers, it shares exactly how micro-targeting and personalization has helped it change the TV game. Minute targeting based on almost 2,000 "taste clusters" has bundled enough niche viewers to justify previously untenable content. Scaled up, this audience specificity has generated growth in foreign markets using localized content, betting big on the winning combination of local relevance and robust distribution. For Netflix, everyone with a phone, a screen and access to the internet is their addressable market; they want to capture the world's attention.
Location, Location, Location: The Money's in Mapping
Do you search for maps, or map out your search? For all intents and purposes, these are one and the same. Companies like Google, Uber and Lyft believe that mapping will be the way people merge their digital and physical lives. In its quest to become a global logistics platform, Uber sees digitally enhanced and personalized maps as the canvas for context. But to topple Google, Uber will have to master triangulating the most specific of locations, whether it's what side of the street you're on or where the main entrance to a building is, and signaling how to best navigate the terrain. In our age of digitally-enabled precision, exactingly perfect maps will be crucial.
Talking Tactics, Tête-à-Tête: Sugarfina's Sweet Disposition
Champagne bears, maple bourbon caramels, and vodka cordials are just a few of this brand's bestsellers. Sugarfina, a fast-growing luxury confections brand, marries the best of both worlds – childhood candy and grown-up flavors – to give customers a sweet surprise. Co-founder and co-CEO Rosie O'Neill shares her passion for authentic personalization and emotional connection.
On the power of the personal touch:

"

In the age of technology, we sometimes forget that the most powerful aspect of our brand is the emotional relationship we have with our customers. Technology and artificial intelligence are amazing tools to drive efficiency, but it's rare that they evoke emotion."

On treating customers like friends:

"You can segment and target and digitally personalize to your heart's content, but if you aren't building a real, human relationship with your customers, they'll always feel like something is missing."

On how to nurture lifelong fans:

"Creating an emotional connection generates tremendous lifetime value, but the effect is not always immediate or measurable. Oftentimes a customer with a strong emotional connection becomes an ambassador for your brand, spreading the word to friends and family. It's difficult to track this additional value, but it absolutely exists."
Club Culture: Design & Punk  
That's all for this week! We'll leave you with a look at how punk rock changed the course of design history…