Thinking
This Week in Business and Brands: Mobile Momentum, Futuristic Fertility, and More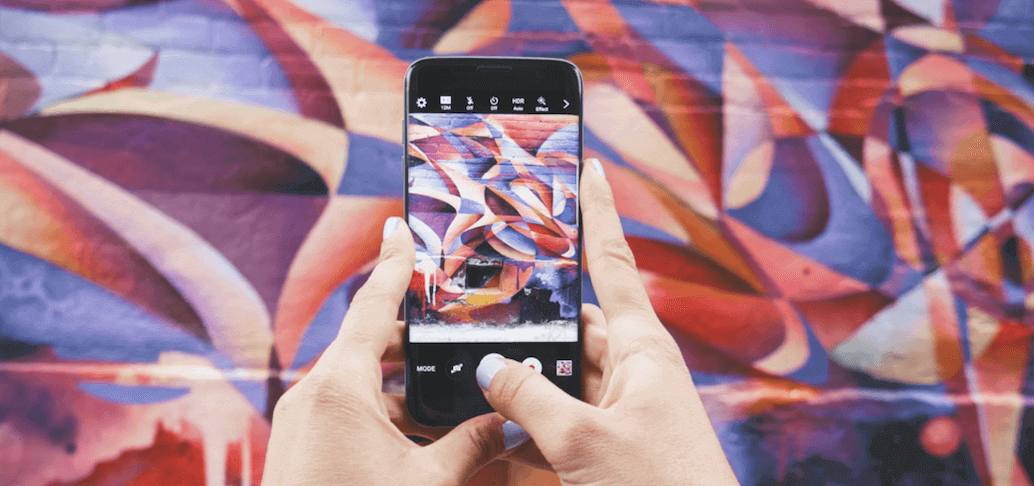 Tracking the Trends: Meeker Marks the Moves
Happy June! The start of the month means it's time for venture maven Mary Meeker's annual trends report, chock full of key takeaways from 2017. Among the more surprising revelations, it turns out there's a loss of momentum in mobile, as smartphone unit shipments had no growth to report. Combined with a stagnant number of internet users, perhaps we're simply running out of people who are not yet connected to the digital grid. That said, those of us online are indeed spending more and more time in the virtual realm, with 3.3 of the 5.9 total hours consuming digital media being focused on the phone. Here's another fun phone fact: people are dialing up their mobile payments, as China alone saw over 500 million active transaction users last year. Speaking of the competitive country, China's also gaining ground as a global tech center, now home to 9 of the world's 20 biggest internet companies by market cap (the U.S. has the other 11). Be sure to take a stroll through the slides of the full report for even more impactful insights from a year of digital disruption.
Healthcare at Home: The Future is Fertile
When it comes to personal health in the 21st Century, there's a whole new industry quickly incubating in Silicon Valley: fertility analysis right in the home. New startups like Modern Fertility and Early Sense are disrupting the traditional and costly methods of measurement, bringing down the price tag for pregnancy potential prognoses from $1,500 to $199. How do they do it? Some take the 23andMe model, letting users send a pinprick of blood out to the lab for accelerated analysis. Others are leaning into already-adopted tech like wearables (i.e. Fitbit) and smartphone apps, claiming their proprietary algorithms can line up metrics of heart rate and sleep cycles for an accurate assessment. All of these disruptors have a newly-found common consumer: younger women who are not yet ready for motherhood but still want to get a sense of their options as early as possible. While none can offer a 100%-certain, yes-or-no answer to the question of fertility, the industry is set to upend its elders – even now in its infancy.
Talking Tactics, Tête-à-Tête: Ultra Merchandising at Ulta
How do you go up against a beauty behemoth like Sephora? Just ask Monica Arnaudo, SVP of Merchandising at Ulta, the disruptive retailer that's winning the markup of makeup:
On tried-and-true testing

:

"A lot of times we'll start a brand on dot.com or maybe dot.com and 50-100 stores just because it's a good way to gauge what's working and what isn't working before we roll out to the full fleet of stores. We'll look at sales, we can look at ratings and reviews – we learn pretty quickly the success of a brand."

On elevating the experience

:

"There's a lot of buzz about how brick and mortar has to bring in the experience aspect for their customers… and the beautiful thing for us, is that it's always been a part of our DNA."

On the beauty of digital

:

"The whole idea of try-on, whether it's a mirror, whether it's an app on your phone – certainly we know the younger consumer is very engaged in the technology aspect. It's definitely on our radar."
Leadership Lessons: Success in "Startnerships"
For legacy corporations looking to get a leg up, partnering with a startup can be an appealing way to become newly nimble – but it takes much more than cutting a check. Like its cousin the minimum viable product, the minimum viable pilot provides a framework for getting new projects off the ground – and then taking them to new heights. So how can you go from stumbling to soaring? First, remove the risks: protect data, facilitate quick shutdowns, and create no new vulnerability. Then, remember less is more: only assess the single-most-important insight, not the top two or three. After anchoring your ambition, align and improve, making sure new KPIs come from the insightful intel. Then make sure to know what's next, whether it's doubling down on the initiative or implementing a new factor to focus on. Finally, whether it flies from the first or is grounded soon after take-off, letting everyone learn means you've already won the next stage. Even a little learning can make for big-time benefits.
The Disrupting Demographic: Generation Z's a Killer
That's all for this week! We'll leave you with this look at the next wave of industries set to implode – if you thought Millennials were murderous, look out for Gen Z…