Thinking
This Week in Business and Brands: Lessons from Levi's, Bike-Share Battles, and More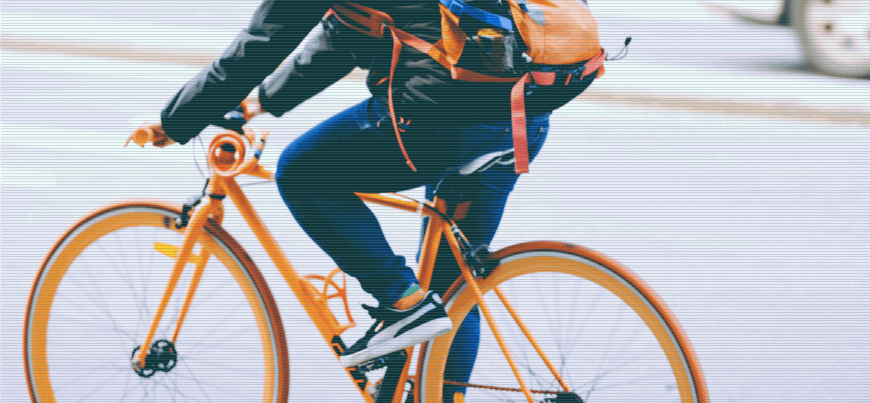 Mergers & Acquisitions: Mayhem & Apprehension
As powerful, nimble tech disruptors like Google and Amazon push into new territories, it seems the survival of the fittest has come down to who's the biggest kid on the block. Mergers in 2018 are on pace to surpass $5 trillion, topping 2015 as the largest yearly total on record. Part of it is due to a healthier economic outlook in the US, with low interest rates and tax cuts incentivizing M&As to grab market share and reinvent business models. But the market momentum now doesn't necessarily translate to rosy trends in the long run: the full effects of trade tariffs have not yet been felt, while regulatory uncertainty is a constant question mark that still looms large.
Leadership Lessons: Denim Deals & Development
Who says you can't teach an old dog new tricks? This was the bold goal for Chip Bergh when he became the new CEO of Levi Strauss & Co., one of America's most iconic labels. He had to pick up a heritage brand that had fallen by the wayside, dust it off, and make it cool again. And after seven years at the helm, Bergh has certainly succeeded, with five straight years of growth and 2017 being the company's strongest in more than a decade. So how did he do it? First, Levi's built its profitable core, maintaining investment in markets where it was an established player. Second, it expanded into women's clothing and developing countries, where more market share could be secured. Third, Levi's leveraged both brick-and-mortar and e-commerce stores for a consistently-branded omnichannel experience. Finally, it strove for operational excellence: cutting costs, driving cash flow, and harnessing data for innovation. With its name on the San Francisco 49ers' Levi's Stadium and revamping a women's line toward athleisure and other alternatives in stretch, comfort, and style, Levi's has proven that not only can it last – it can lead, too.
Bike-Share Battles: Lyft Shifts into New Lanes
Forget self-driving cars – the new urban transport revolution is happening on just two wheels. Lyft's purchase of North America's largest bike-share operator, Motivate, comes hot on the heels of archrival Uber's acquisition of dockless electric bike-share company Jump Bicycles, indicating a shift into high gear as both companies wrangle to become the go-to app for city transportation. With Motivate, Lyft now has access to its city partnerships and its bike-share stations, which could prove to be valuable real estate for Lyft's ride-hailing operations as designated drop-off/pick-up spots for both modes of transport. More ambitious is the hope for a "mobility marketplace," where Lyft provides not just a car, but bikes, scooters, and even the ability to purchase public transportation tickets – all within the palm of your hand. Talk about putting a new "spin" in motion…
Talking Tactics, Tête-à-Tête: Culture is Capital
What do LinkedIn, Southwest Airlines, and Salesforce have in common? As future-forward firms, they understand the powerful fusion of brand and culture. Brand-building author and Vivaldi alumnus Denise Lee Yohn explains how companies can succeed by integrating these two key business drivers:
On dangerous divisions

: "

For many of these successful companies, they know they have to be on the inside what they say they are on the outside. But many others delegate brand-building to marketing and delegate culture-building to HR, and never the two shall meet. That creates a big gap between how a company wants to be perceived, and how it really is."

On trust & transparency

: "Your customers and other people from the outside are starting to question, 'What are your values? How are you operating? What distinguishes you from someone else?' They want to know if there's something unique about your company that would influence their purchasing habits."

On championing change

: "You can't mandate your culture. But you can set up the environment through organizational design, through your employee experience, through all these things that cultivate the certain kind of culture that you want. But it's not going to happen if you don't take responsibility for it, if you don't drive it, if you don't champion it."
Punching in Productivity: How to Get It All Done
That's all for this week! We'll leave you with the best productivity tips from five go-getting CEOs….