Thinking
This Week in Business and Brands: Cash or Credit, Humanizing Data, and More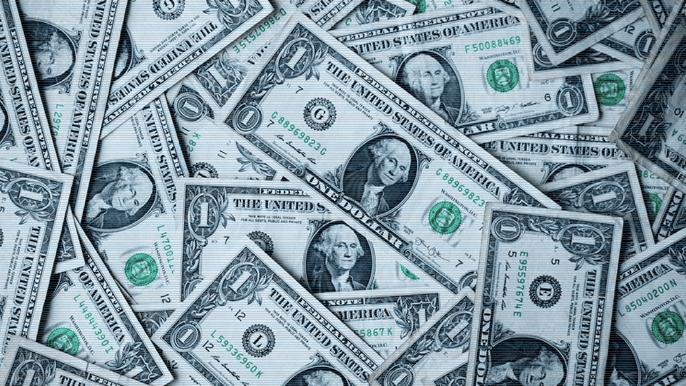 Cash or Credit?: When Businesses Reject Bills
Will bills soon join vinyl records, VHS tapes, and landlines, relics of the past now mostly featured in historical dramas and nostalgic cafes? The debate of credit vs. cash is heating up as more and more businesses, especially food and beverage indies, decide to go cashless. Card-only bill settlement is faster and easier for patrons, and cost-effective for the business. And it's becoming more attractive, with new card-payment processors like SumUp and iZettle offering services at a tenth of established merchant services providers. However, those who are anti-cashless point to concerns about data privacy, financial exclusion of the old and the poor, and the risk of overspending without the physicality of cash. For those who see cashless as the future, maybe hold on to your bills for a little while longer…
Man in the Machine: Humanizing Data at Google 
As exciting new technology becomes more integrated into companies' daily activities, firms have realized their human users must lead, and not be led by, the tech they use. Google's new discipline, Decision Intelligence Engineering, does just that, by augmenting data with psychology and neuroscience to teach Googlers to make better decisions. It aims to bridge the gap between decision science, which doesn't encompass the engineering perspective and the scale of automated decision-making, with data science, which doesn't cover how humans think through a decision, to streamline its use of machine-learning technology. Indeed, social science might be more useful for translating the intuitions and intentions of decision-makers into concrete metrics. After all, humans are messy and unpredictable: they ignore surveys, lie, and act with unconscious bias. So while the age of machines is nigh, there seem to be some things that still require the human touch.
Leadership Lessons: Customer Experience is King
In the digital world where consumers can interact with — or, as some might secretly think, harangue — companies day and night, across multiple channels, and along the entire sales and marketing funnel, customer service has become customer experience: no longer one discrete interaction but an ongoing connection. Companies should tread carefully on this new terrain, focusing on delivering the best service instead of getting caught up in the novelty of new channels. First, all data should be in one place in order to streamline customer interactions. Second, employees must work as one big team, where everyone knows what to say and how to say it to provide a frictionless experience. Third, companies should create consistency in their processes to create consistency for the customer. Today, customer experience is the real-world demonstration of a company's brand — the company may define its brand promise, but it is the customer who decides whether or not it delivered on its promise.
Talking Tactics, Tête-à-Tête: Patagonia's Purposeful Path
Companies today don't just sell products; they are advocates for social issues as well. How do they seamlessly and flawlessly fuse the two? Outdoor wear brand Patagonia's European marketing director Alex Weller explains why the company anchors its brand in environmental activism and how it takes an unconventional, mission-driven approach to achieve retail success.
On communicating clarity

: "When somebody is buying a piece of clothing from Patagonia, they understand why we exist as a company, how we have chosen to bring that product into existence, what they need to use that product for and how they will – with our support – care for that garment."

On meaningful marketing

: "You can't reverse into a mission and values through marketing. The role of marketing is to authentically elevate that mission and purpose and engage people in it, but the purpose needs to be the business."

On linking activewear to advocacy

: "We really do believe that there is an opportunity to democratize activism. Most people want to be able to do something, but possibly are not quite sure what to do and how to do it. Giving them the opportunity to directly take action and use their resources in defense of issues that they care about is the next frontier for us as a company."
The Colonel's Critters: KFC's Creature Feature
That's all for this week! We'll leave you with KFC's zany brand exercise, featuring hours of cats and a robotic Colonel Sanders cat climber…