Thinking
This Week in Business and Brands: Sailing into the Future, Doom vs. Delight, and More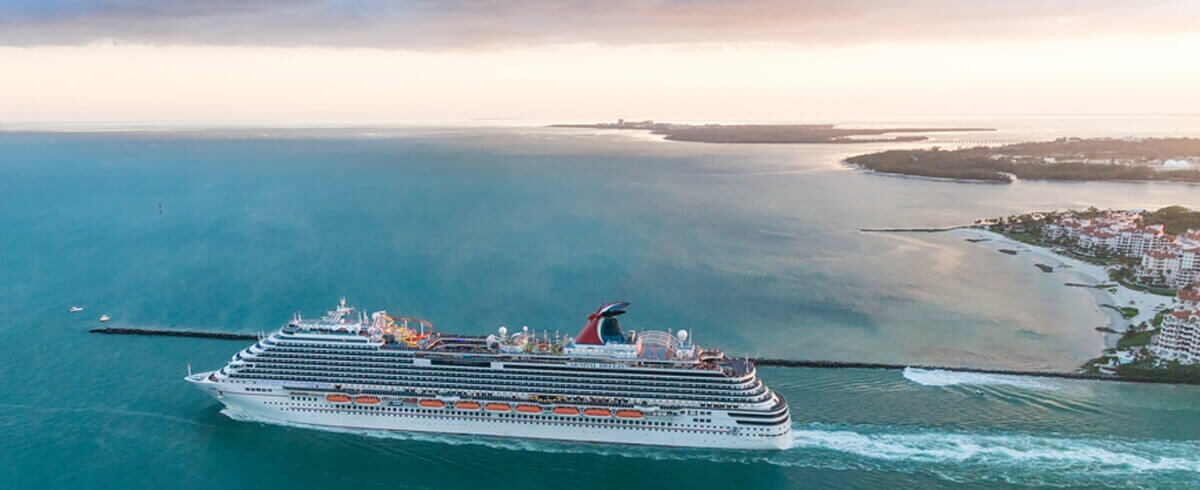 Happy New Year! As we start the next chapter in 2017, we're excited to see what the following twelve months have in store in the world of business and brands – especially after catching a glimpse of the future happening at the Consumer Electronics Show this week. Tantalizing cocktail libraries and tech aside, there's a bunch of great insights to glean from the last few days of new strategy stories – let's take a look!
(Well Worth) The Long Read: The New Jewel(ry) of the Ocean
The Internet of Things is about to set sail for international waters – with Carnival Cruise's new Ocean Medallion, choppy UX tides will soon be smoothing out for onboard passengers in a number of innovative ways. Tracking guests every 3 seconds as they roam the ship, the $38 billion system will anticipate drink orders, recommend activities, and even help attendants address unfamiliar passengers by name.  Powered by the same team behind Disney's MagicBand, the digital upgrade to these ocean liners will install 7,000 sensors (not to mention the central "brain" housed in a repurposed fuse box) in a matter of days – but it will take years to fully implement across the entire fleet, as each of the 105 ships comes in for a dry dock only once every 3 years.  So it's a big, long-term bet, but one that COO John Padgett is more than willing to make after overseeing similar success down in Magic Kingdom.  Looking ahead, there are plans to take the Genome project on shore, extending into the destination stops along the cruise for even more personalization on land.  Let's hope for a red sky at morning for these innovators sailing into the future…
Talking Tactics, Tête–à–tête: Steering Strategy with Luxury SUVs
Looking to put a little more horsepower into your company's marketing efforts? You might want to take a page from Cadillac's road map in this Q&A with CMO Uwe Ellinghaus.  Here's a quick sampling of some insights driving the brand:
Roses don't smell as sweet by any other name: "The name 'Escalade' has so much cachet that we decided to keep it outside of the new nomenclature. Otherwise, it's Cadillac distilled."

Go global to grow local: "[B]e very disciplined in elevating brand prestige in our home market as we earn growth globally…it is only a question of a few more years before China will become Cadillac's biggest market – ahead of the US."

Set the standard in your field: "Every movement has its icons.  When it comes to large luxury SUVs, the Escalade is the car all others are measured against."
Digital Disruption: Feeling Doomed or Delighted?
After a year (or several) of warning/advice, it seems there's still no such thing as too lofty a prediction when it comes to the impact of transitioning businesses to a fully-digital strategy. And yet it seems some key insights might still be getting lost in the storm of digital disruption forecasts, as caution overcomes confidence in reaction to these pressing prognostications. As the Harvard Business Review piece above reminds us, there's plenty to keep in mind:
Connecting globally doesn't mean disconnecting locally: in consulting, for instance, online interaction has yet to truly upstage face-to-face collaboration.

There's still room for everyone: you don't have to have a user base the size of Facebook's in order to achieve success – just make sure yours (however small) is strong and loyal.

Don't confuse "fast" with "fad": while change may happen rapidly, not all big advances are more than a flash in the pan, so make sure your moves are swift only if they're sound.
For an even more optimistic spin on current opportunities from the challenge of digital disruption, be sure to check out this piece on engaging customers through superior DCX.
Video Victory: Flexing the Funny
That's all for this week! We'll leave you with Samsung's latest campaign for their new smart, wearable fitness tech, ringing in 2017 with a little rib about everyone's favorite resolution.