Thinking
This Week in Business and Brands: Social Scrutiny, Champions of Breakfast, and More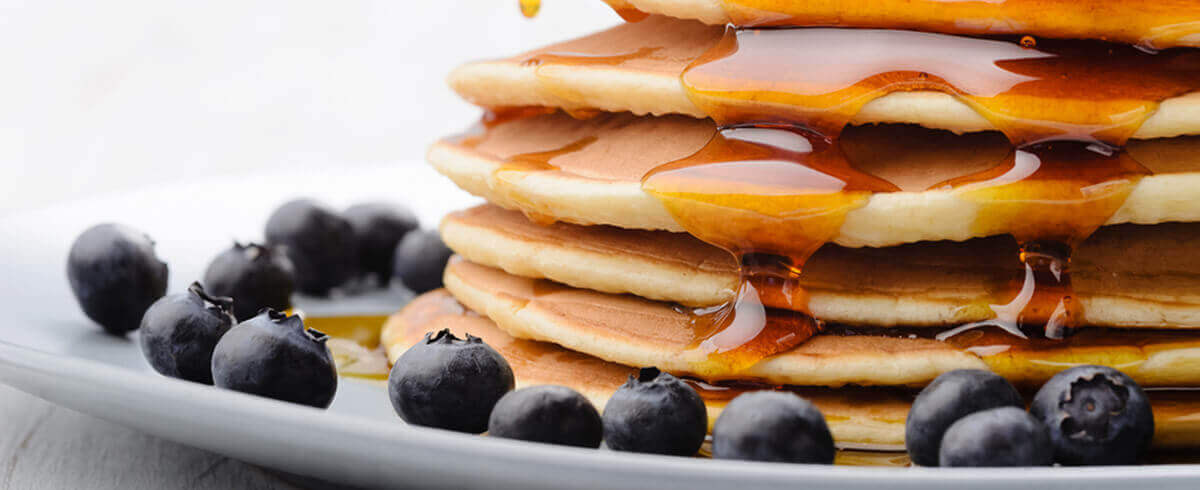 Big Story of the Week: Fighting Fake News…
In our "post-truth" world full of "alternative facts," who should take responsibility for filtering out the fraudulent from the factual? Google and Facebook, say those interested in maintaining journalistic integrity (and any grounding in reality) – but while the search engine and social media behemoths are now ostensibly striving for scrutiny, the numbers say otherwise. Among the two million publishers that use Google's AdSense, fewer than 200 have actually been officially and permanently banned from the platform since November. "Hardly even running in place" is how one publishing group describes the effort. Of course, the practice of "acceptable" news aggregation is a tricky one to navigate, as limiting certain sources of (mis)information is difficult to reconcile with a truly free press. But as these platforms become more and more powerful as influential disseminators, time will tell how their own responsibility – and potential blame – is ultimately defined.
Lessons in Leadership: Growing Organically at the Corporate Farm
Any farmer will tell you: worry about harvest all you want, but it won't mean a thing if you lose focus on cultivation. In a business environment full of acquisition-hungry firms, McKinsey reminds us that organic growth must hold true priority when it comes to measuring long-term success. Sure, high-profile deals have their allure, but natural expansion can be far more powerful.  Because of inherent advantages like lower upfront investment costs, the research shows higher shareholder returns for self-sustaining institutions than for those relying upon outside takeovers. This is especially true for the upper end of the revenue spectrum, as organically-growing enterprises outperform their acquired counterparts by about 1.3x. So perhaps the grass isn't always greener – just have a little patience and watch yours grow lush.
Talking Tactics, Tête–à–Tête:  A Marketing "Grand Slam"
For a place whose menu hasn't changed much over its 63 years, American diner chain Denny's has certainly updated its marketing playbook over the decades – and has plenty of success to show for it.  By continually "aging down" the brand to a younger audience, its recent initiatives show an enviable finger on the pulse of both Millennials and Generation Z.  In the above Q&A with the restaurant's CMO John Dillon, there are plenty of insights to be shared about tapping into those ever-elusive demographics:
– On their "progressive voice" on social media: "A lot of the content you'll see has a little bit of a wink and a smile and a personality.  We make people laugh…those type of vehicles make us more top-of-mind."
– On new trends: "Transparency in ingredients and sourcing is something consumers are demanding more and more…[we want them to] understand our food and our commitment to food quality.
– On tasty 2017 priorities: "New products and ingredients, like our recent pancake launch, where we made them 50% fluffier by adding buttermilk, real eggs, and a hint of vanilla."
Now that's an initiative we can really sink our teeth into…
Back to Basics: Prioritizing Purpose
It never hurts to brush up on those tried-and-true methods for effective engagement – especially for the banking industry, who faces a relentless skepticism from the majority of its potential consumer base.  Accordingly, financial institutions are embracing the emotional to harness authenticity, creating content that aims to connect with its audience on a deeper level than traditional benefit showcases. Santander, for example, has solicited user-generated content to produce video campaigns that speak to real customers' real concerns through the most effective voice available: their own.  In an industry known for deception and opacity, this somewhat new initiative towards transparency could soon become the status quo for enterprises hoping to have any genuine connection with their consumer base.  They're certainly not the first ones to benefit from this approach – but better late than never when it comes to getting it right.
Video Victory: The 30-Second Hail Mary
That's all for this week! We'll leave you with this look at Snickers' big bet for Super Bowl Sunday: the world's first-ever live commercial that could…go…all…the…way…!