Thinking
This Week in Business and Brands: Banking on Innovation, Shrinking to Grow, and More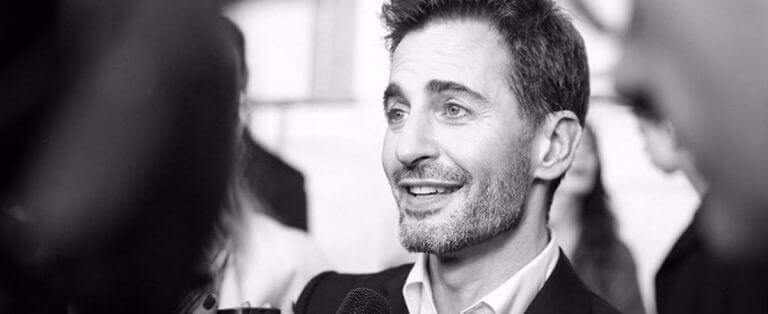 In the Vivaldi weekly roundup, you'll find everything you need to keep up with what's going down in the world of marketing. See below for the top stories this week.
This was a big week for big announcements across a variety of sectors, from finance to fashion, food, and beyond. Between all the rebranding and unveiling, there was plenty to glean from brands both large and small, and no shortage of surprises. There's a lot to cover so we'll get right into it!
Checking Out the Latest in Checking
Making personal banking an exciting endeavor is a tough sell for anybody, but there were quite a few innovative attempts at making the dull a bit more shiny this week. For starters, no credit is now truly no problem for millennials who have yet to build up a track record, as Paypal introduces a deferred payment option in a single click. And in another attempt to seduce the young account holder, TD Bank has opened up three innovation hubs that are working to make banking fun again through education apps and "about 10,000 other ideas." Their work is certainly cut out for them, as more and more transactions are moving away from the teller and onto the smartphone — for another great in-depth prospectus on money and credit, be sure to check out TechCrunch's tête-à-tête with MasterCard and TransferWise execs.
Paring Down and Growing Up
Making your product sparkle to attract the customer is one thing; getting them to come back for more is another. And for fashion brands, that challenge is made all the more difficult when drawing the line between accessibility and rarity, driving luxury giants like Marc Jacobs to shut down their lower-priced lines. Exclusivity aside, another opportunity for clothiers is coming from within the shops themselves, as many are outfitting their fitting rooms with smart tech, lighting templates, and virtual reality,increasing purchase rates and driving sales all the more. If the shoe fits…
This week shows us that farmers aren't the only ones to resort to a slash-and-burn tactic, as Forbes 500 leader Walmart has announced it will be closing 269 storesaround the world in an attempt to grow stronger. And in another variation of "less is more" within the marketing realm, Coca-Cola unveiled its new single-brand strategy, a methodology that's already seen success in the UK. Coke wasn't alone in completely changing a longstanding strategy this week, as Intel also underwent a rebranding to showcase its (previously) quiet hand in major technological advances over the last 50 years. And even Oreo just introduced its new "Open Up" campaign, just one of many recent attempts (new flavors, packaging, and an animated series in the works) to extend its appeal beyond its traditionalist dunkers. Clearly there are many ways to skin this rebranding cat — the key is in accurately assessing which is best for your specific voice.
Powerful Professionals' Philosophy
This week also gives us a few great brains to pick, offering intimate insight behind strategy moves like those above. Take it straight from these horses' mouths: Beats by Dre's CMO Omar Johnson, on brand ambassadors and unconventional methods, and NYU's Stern School of Business marketing prof Scott Galloway, on the trillion-dollar market cap of the "Gang of Four."
And what's better than one successful executive's expertise? 10 years' worth of 2,700 leaders' wisdom, generously compiled by HBR with the help of IBM Watson's content analysis.
That's all for this week! But if you've got an ear for strange product histories, we'll leave you with this interesting look back at something we all use the wrong way: the Q-tip.
Love our weekly roundups?
Tell your friends to subscribe and they too can stay in-the-know the no-hassle way.