Thinking
This Week in Business and Brands: Bits, Bubbles, and More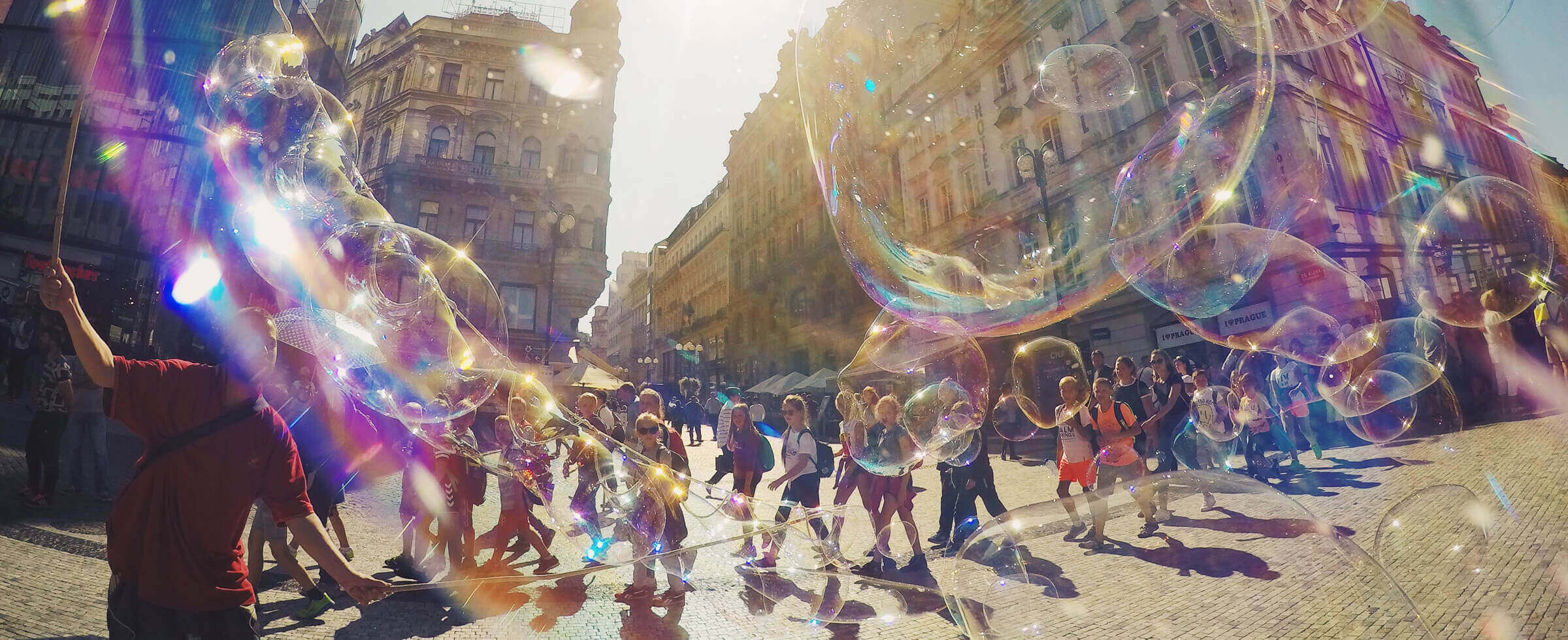 (Well Worth) The Long Read: New Internet, New World
Bitcoin hitting $19,000, teens buying Lamborghinis with cryptocurrency gains, and Dennis Rodman shilling for PotCoin – behind all the sparkle of the crypto gold rush, what does the future really hold for blockchain technology? While this speculative trading bubble might imminently burst, the long-term effects of decentralization on society will be as profound as they are profitable. With newfound "self-sovereignty" for both new platforms and individuals themselves, it looks like brands must prepare for a paradigm shift of power to the consumer like never before. Consider Facebook, whose users generate nearly all of its content while receiving none of the revenue – as new open-protocol tech puts identity control firmly back in the user's hands, the social currency market will undergo a complete overhaul that transforms a monopoly into a truly distributed and dynamic ecosystem. In these early days of limited (nearly non-existent) adoption, it's tempting to dismiss the ambitious evolution as merely theoretical. But the practical writing code is on the wall for all enterprising businesses and brands to read – make sure yours doesn't look too late.
Recipes for Success: How Restaurants Savor Innovation
In an industry with a notoriously difficult road to profitability, how do the best restaurants balance their palates between innovation and consistency? While creativity can be the key differentiator among the competition, repetition and reliability form the foundation for the most evangelical eaters at the enterprise. So the best of the best combine the rigor and routine with dedicated development days, and some establishments even invest in innovation teams and labs of their own. Just like an R&D facility at a traditional business, these experimentation stations propel the growth of the restaurant by going where no competitor has gone before. Even those without the capital for construction can spice up the place with innovation from all sides – letting learning come from outside leadership, encouraging creative engagement on all levels and putting new tastes to the test. Businesses and brands of all kinds can take a page out of this recipe book – so what's on your menu?
The Self-Disrupt Button: GE Rewires to Keep the Lights On
After growing steadily for 125 years, it looks like one corporate giant has eaten too much to stay healthy. In an effort to slim down and shape up, General Electric plans to divest $20 billion in assets, hoping to reverse last year's 40% drop in shares and reclaim investors' faith. Where the trims will fall remains to be seen, but with 300,000 employees and a wide portfolio of products and services, a cutback of that size will be hard to miss. But the biggest slices of the conglomerate's diet can stay, as strategy says it will retrain its focus on aviation, power, and health care. And GE is far from the only massive player facing the pressures of prioritization: Xerox, Hewlett-Packard, and Alcoa have all made recent moves to pull themselves apart. Time will tell whether these streamlining efforts will be enough to tip the scale – but at least they should be enough to keep the corporations from breaking it.
Rebranding the Beverage: Coke's Flavor Craze
Speaking of diets, soft drinks are finding themselves in a hard spot in our modern health-conscious culture. So what's Diet Coke to do to keep innovation percolating without fizzing out? One move is to take a tip from a case of LaCroix, adding on a whole line of new flavors from "Twisted Mango" to "Feisty Cherry." But even a slimmer can design with lighter colors can't seem to stop the decline in soft-drink consumption, which continues to reach new lows from the peak of 53-gallons-per-person once sipped in the mid-2000s. And with the beverages' former "job to be done" of an anti-enervation pick-me-up outsourced to coffee and 5-Hour Energy, it might be time to elide the effervescence. Not to mention, a low-calorie cola by any other name does taste sweeter, as Coca-Cola Zero Sugar continues to gain ground while the on-the-nose Diet Coke circles the drain. Can this branding challenge be solved before the bubbles pop?
Tiny Tactics: Impactful Imperfection
That's all for this week! We'll leave you with this look at the strategy behind the Starbucks Siren, beckoning with her blemished beauty…