Thinking
This Week in Business & Brands: Soaring with Service, Paving Driverless Roads, and More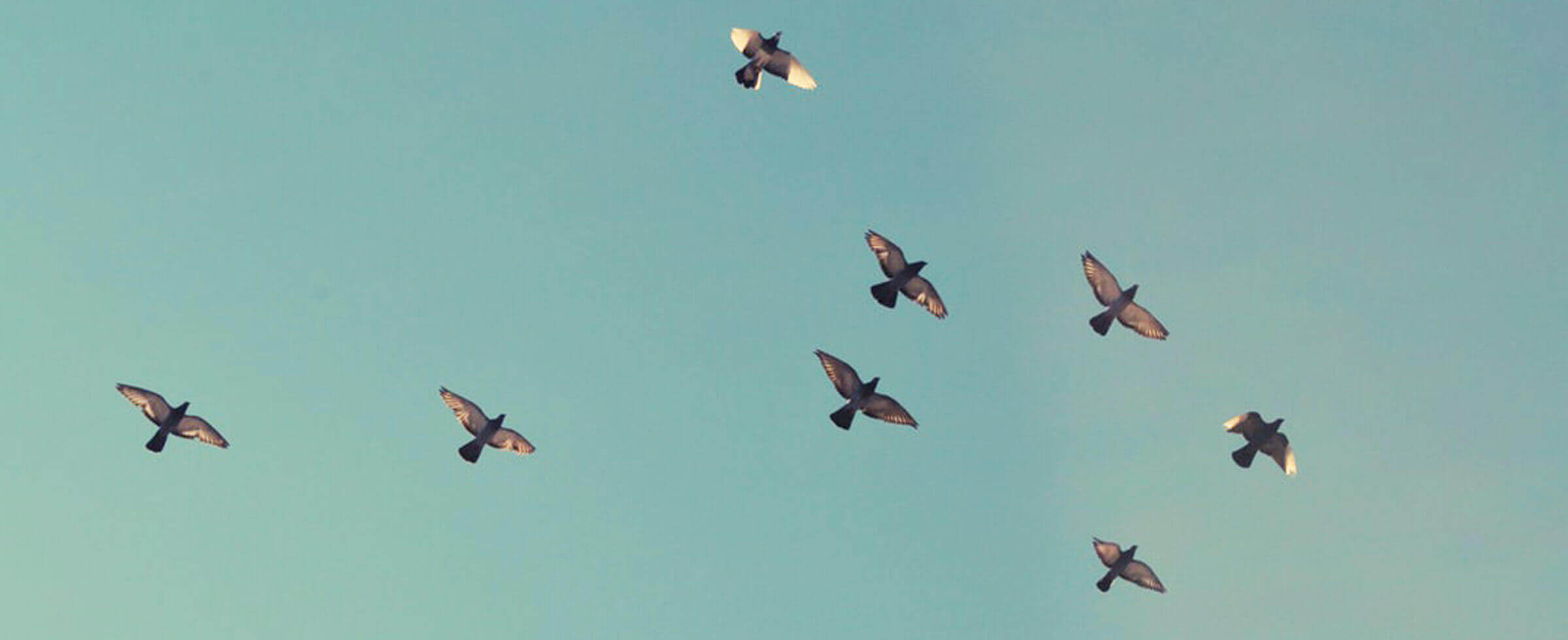 Big Story of the Week: Amazon Takes on Aetna
Teaming up with Berkshire Hathaway and JPMorgan to tackle health care has us wondering: are there any industries still left for Amazon to disrupt? While the three colossal corporations haven't actually outlined a plan for the new coverage they'll provide their employees, the unprecedented system will surely form the model for other companies to follow. Health care companies themselves will also have to adapt accordingly, already facing plummeting stock prices as a result of the big announcement. Despite lacking a clear roadmap, the trio has the strength of numbers behind them: with a combined 1.2 million employees and an unfathomable mass of collective consumer data, the technology and tools are ready to get to work. Time will tell whether the alliance makes for more than a prosperous PR stunt, but this powerful party isn't one we soon bet against.
Delivering the Future: Self-Driving Door to Door
It looks like the next big innovation in autonomous mobility isn't merely driver-less, it's entirely human-less: meet Nuro, the "last-mile" delivery vehicle paving the road to robotic service. Aiming to tackle the $86 billion industry of delivery services like groceries, take-out, and laundry, two former Google engineers built the low-speed bot from the ground up. That meant harnessing LIDAR, 360º cameras, and a streamlined design for a passenger-less, goods-only transportation system. Conscious of self-driving safety concerns, the team also made the physical width about half the size of a normal car, giving more room to share the road with drivers and pedestrians alike. Still, there are a few logistical hurdles left to surmount, namely the potential for theft and getting the goods to go beyond the curb. But Nuro's leg up on the competition comes from its brand-new auto-auto, contrasted with Lexus and Ford's rewrapping passenger cars for delivery. We'll just have to wait and see if the ambitious innovation can truly deliver…
Talking Tactics, Tête-à-Tête: Virgin's Flying Colors
Want to make your customer service nothing less than first class? Take a tip or two from Virgin Atlantic CMO Claire Cronin, who knows how to take customer-centricity to the skies:
On company-wide collaboration

:

"Our dedicated customer experience division works with all parts of the business to ensure it's built around the four pillars of customer experience, the four Es: engagement, excitement, excellence, and efficiency."

On fruitful feedback

:

"We do lots of surveys to ensure we're responding to our customers' needs, then feed this back to our cabin crew. We equip them with the data to understand how they've performed and where there might be some scope for improvement."

On the flight of the future

:

"We're reimagining the economy experience for the customers at the back of the plane, the majority of our customers. This is increasingly important for Millennials who want to travel cheaply…our aim is to make it the best experience available at 38,000 feet."
Corporate Conversion: Old Dogs Can Learn New Tricks
Nobody said change would be easy for the oldest corporation in the world: but paper giant Stora Enso (dating back to 1288) managed to write its story for success on the new tablets of our modern world. Facing our increasingly digital, paperless times, the company first looked within to evolve – instead of seeking external consultation or relying on the usual senior staff, a new "shadow cabinet" of diverse insiders was formed to find new solutions for the historic firm. Through internal solicitation that invited any and all employees to contribute, silos dropped to enhance cross-company collaboration. Adding in intensive training and tracking to accelerate transformation, the veteran enterprise successfully pivoted from its old offering into an innovative, global renewable materials company that has more than doubled its share price. Lesson learned: it's never too late to start writing the next chapter – even if it's not on paper.
Video Victory: Game Day Glory
That's all for this week! As we approach one of the most-watched TV events on everyone's calendar, we'll leave you with this sneak peek at Super Bowl Sunday's awesomest ads…