Thinking
This Week in Business and Brands: Customer Love, Racing Hearts, and More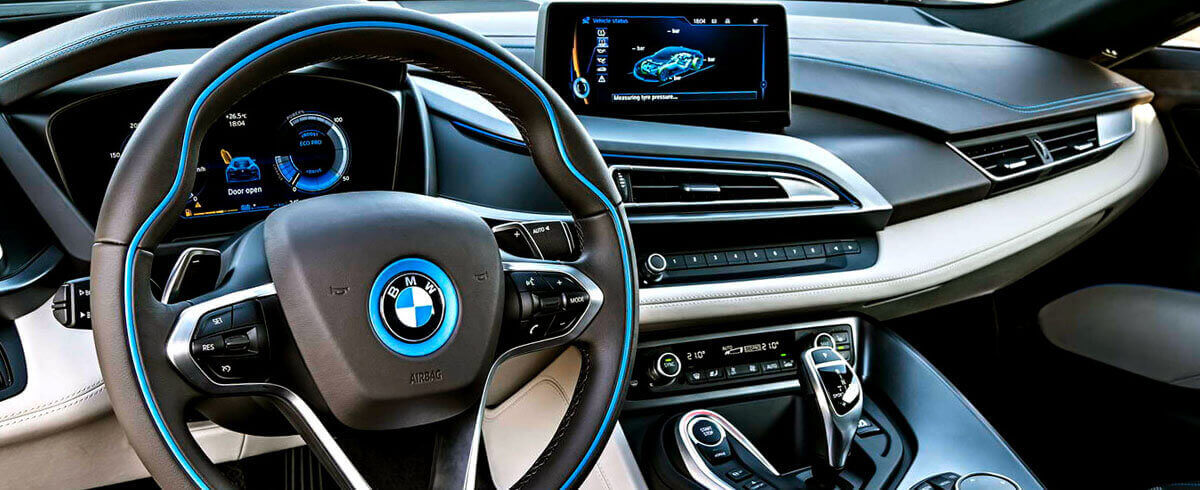 Cultivating Culture: Zipcar's Innovation Drive
It's not always easy to turn talk into action – especially when it comes to internal changes and evolutions in company culture. But by taking a cue from Zipcar's recent shift into high-gear innovation, it seems a few simple tactics can actually transform lofty goals into tangible results. Take symbolic experiences, for one: when the sharing-economy pioneer made its late entry into the mobile platform, it smashed its attachment to desktop computing – literally, by handing sledgehammers to employees for a resounding coup de grâce to the old view. Then they brought back face-to-face feedback with roundtable discussions, offering customer sightlines to create a stronger connection between the innovators and their audience. Of course, Zipcar isn't the only one practicing such sound strategies – for example, NBCUniversal's Talent Lab works hard to develop personal and professional growth, supporting experiential learning on an ongoing basis without the need for a million-dollar budget.
Is your company delivering on culture cultivation? Drop us a line – we'd love to hear about it!

Facing the Future: Drag Racing to Driverless
Here's some more four-wheeled frenzy: as Silicon Valley seems to lead the pack in autonomous vehicle development, German giants are revving up their own initiatives for the automotive future. Fighting off Uber's ubiquity can only last so long – Volkswagen and BMW are now putting the pedal to the metal to catch up with Tesla in the electric and artificial intelligence game, the former even relocating its ride-hailing HQ to Berlin in order to keep up with the times. And old rivals are even playing nice in the process, with Daimler working with Audi to buy out a whole $3 billion digital cartography platform. Rallying together for a national concern, the automakers' digital reboot – part of what's called "Industry 4.0" – hopes to keep the manufacturing-heavy economy firing on all cylinders.  Time will tell whose driverless car will cross the finish line first, but VW's confidence is full-throttle: "We are the ones who already know how to do it well."

Getting it Right: The Heart of the Matter
With Valentine's Day around the corner, love is in the air – and that goes for brands and their customers just as much as anybody. For marketers looking to romance new affection, here's 3 ways to woo and win from Signal's CEO:
Make customer obsession organization-wide

 

: Avoid getting your stars crossed from too much internal siloing – get the whole enterprise on board and foster collaboration for customer-centricity.

Make a date with data

:

 Gathering a cache of customer details is one thing – making meaningful connections is quite another.  So harness all your touchpoints to create a complete customer profile and build a stronger bond.

Make real memories

: Deeper, richer experiences tie consumers to your brand like nothing else, so be determined to delight and turn repeat flings into lifelong relationships.

Scrutinizing Strategy: Are the Four P's really A-OK?
Product, Price, Place, and Promotion.  You've heard it before – but should we never hear it again?  That's what some modern marketers are saying about the dusty adage, claiming it no longer applies to our digital age.  Others say it needs an update to include three more P's – People, Process, and Physical Evidence – but the question remains whether such a one-size-fits-all approach can really work for such a customizable world.  Not to mention the shift in direction as it plays into the industry – as Landbay's head of marketing puts it, "Marketing is no longer about what businesses want to tell their customers; it is about businesses listening to their customers and responding in a way that offers a meaningful solution to them."  That could explain the addition of another letter, C, for Communication.  But that's not all – be sure to read the full story to see where "Purpose" and "Penetration" fit in.

Video Victory: Love for Mother (Earth)
That's all for this week!  We'll leave you with another valentine to send on Tuesday: an ode to the environment from the Climate Coalition, with a little help from your favorite UK stars…