Thinking
This Week in Business & Brands: VR Packs a Punch, Rocketing into 2016, and More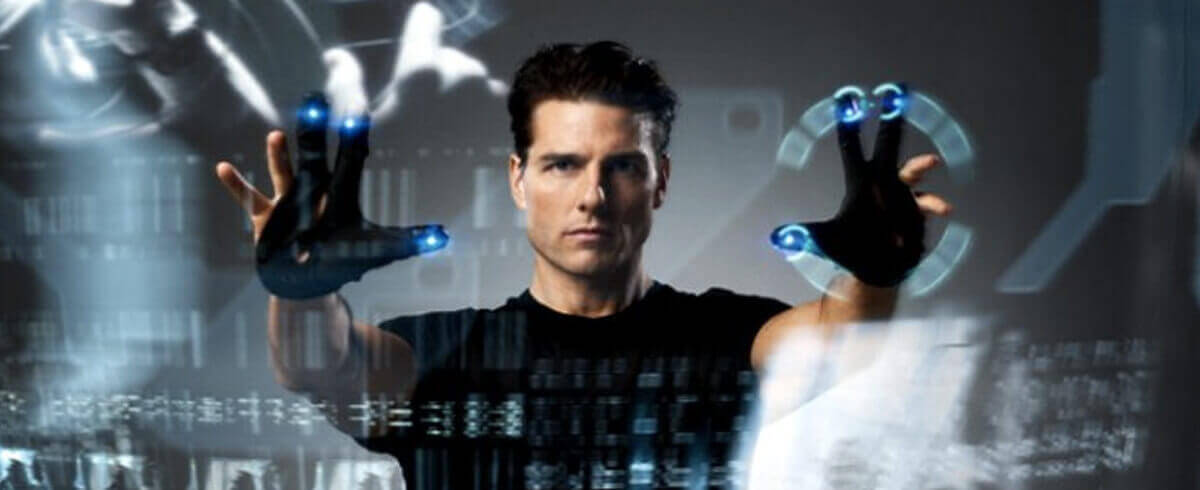 In the Vivaldi weekly roundup, you'll find everything you need to keep up with what's going down in the world of marketing. Sign up to have it delivered to your inbox every week.  
Retailers are still picking up the pieces from Black Friday's annual storm. And while some walked away unscathed, with a sales weekend extending to Cyber Monday and beyond, this competition of business will prove to be yet another case of survival of the fittest. Retailers are far from alone – this week showed us that the future is here and we'll all have to keep up in the coming year.
Science (Non-)Fiction
Our first glimpses of the future often come from the movies – space stations in 2001; self-driving cars in Minority Report; virtual reality tech adorned by Keanu Reeves every chance he gets – but this week's press brought us fantasy that's already reality.
Take the VR industry. As it keeps percolating, it looks like Nokia will come full-circle by bringing the tech back to Hollywood with a $60,000 camera equipped for fully-immersive A/V. And to pack an even bigger punch into the VR user's experience, German researchers have developed impact technology to accompany the visual, putting the virtual fighter right in the ring. Still no word on the progress of Smell-o-Vision, however…
Space exploration is close behind. The race to the final frontier is on as severalspace transport companies compete for delivery privileges at the ISS. Enduring hiccups like launch failures and shuttle explosions, the engineers are constantly reminded that succeeding at such an endeavor is quite literally as hard as rocket science.
Back on Earth, even the most unassuming and basic tools can't escape the touch of futuristic tech when it comes to data, like this classic wooden desk that's both cloud-connected and digitally secure. And humans themselves are becoming more and more subject to integration, as evidenced by new "Tech Tats" that put connectivity right under your skin.
Planning for the Near Future
With 2015 drawing to a close, we encourage you to revisit this epic forecast for next year's tech influence on media if you want to stay ahead of the game and plan accordingly. Not surprisingly, it predicts that the Facebook Messenger platform will enjoy further growth, and a new study shows that teens are using the social network more than ever, regardless of deeming it "uncool" –  perhaps the most-feared rating of all. (Then again, who knows how stable a one-word sentiment really is?) While it may be too soon to confidently predict the rest of Generation Z's behavior, it looks like the sharing economy will play a huge role in their lifestyle, as the need for ownership becomes more and more a thing of the past.
Out with the Old?
Pride of ownership isn't the only old stand-by that's facing new skepticism. For example, when you and your team meet to strategize for the coming year, you may want to rethink the groupthink, as it can otherwise hinder more than it can help. And if the next twelve months are as chock-full of technological innovation as the last, it's never too soon to plan out how new developments can play a role in your strategy, as advised by three experts in a recent discussion in Branding Magazine. We also got some great insight from the CMO of a brand that's over 200 years old, demonstrating it's never too late to incorporate the digital space into a traditional strategy – and in today's world, it's also never too soon.
More Star Wars Excitement 
It's a fact – until its release in the US on the 18th, there's just no escaping the force of the Star Wars marketing omnipresence. While that's great for fans who want an inside look at the production, it's also proven valuable for the little guy who wants a piece of the action. We were impressed by the resourcefulness of this Brooklyn-based ice cream brand in leaning in to the blockbuster's spotlight. We'll be using our spoons to explore both the dark and light side next week, as we wait for the 18th!