Thinking
This Week in Business and Brands: Digital Disruption, Brand De-Valuation, and Getting Decorative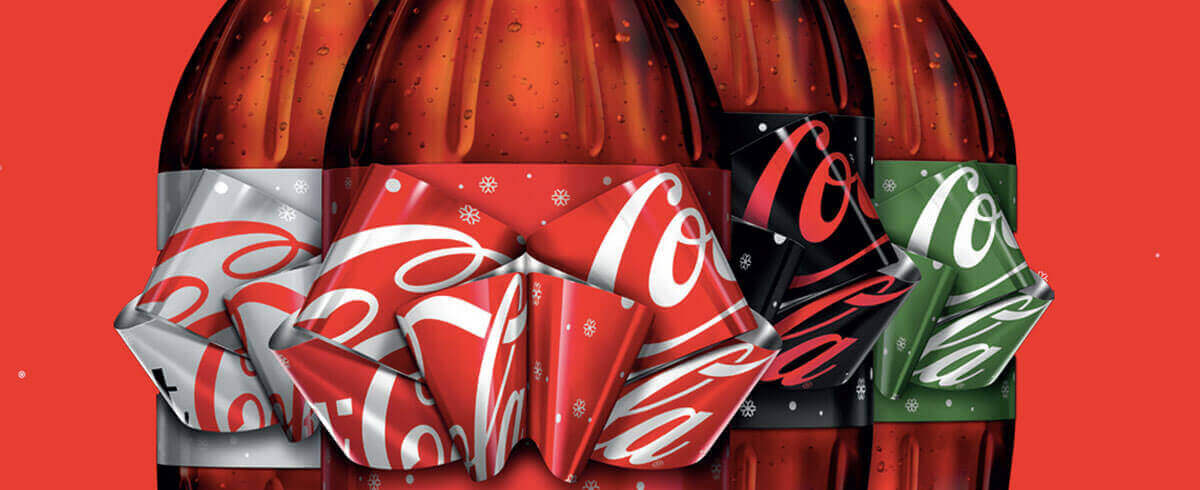 These days, it seems as though evolution itself has evolved. With daily breakthroughs causing changes on a grand scale, it's increasingly difficult to keep one's business completely up to speed. Whenstableground is so hard to hold onto, we're all forced to innovate, and this week shows us once again how brand strategists are reacting to the only constant: change.
Stepping Back to Move Forward
Sometimes it's best to play it safe, and for Yahoo this week, that means following the old adage: "Happy Investors, Happy Life." With a $32 billion stake in Alibaba on the line, it wasn't possible to keep everyone happy. It's certainly difficult for anyone to predict the future, especially when it comes to buying stakes in a newcomer. Marissa Mayer should take a look at this fascinating new video of Mark Ritson calling into question the validity of brand valuation. When "expert" estimates can't even land within $100 billion of one another, then what's the point in speculating at all?
That said, we learned this week that it can never hurt to run the numbers again — it can even help, as it did for Japan, when the annual GDP growth rate went from negative to positive after a review. With consumer spending and business investment as the main contributors to the escape from recession, we're optimistic that Abenomics will further the country's growth in the coming years. Or is there a risk that Japan fall victim to the sharing economy? The Guardian published a report announcing that because of the sharing economy's digital disruption, newcomers like Uber and Airbnb have removed incentive for investment. Better for the economy in the long run, perhaps, but tough news for old ways of business in the short.
We're still rooting for Japan. Although this week's lesson is certainly that the surface of things can only tell you so much — to get a real understanding of a company's state of affairs and the lay of the land, you've got to take a look under the hood.
Looking Out to Change Within
The same can be said for understanding consumers' motivations, leading some companies to make surprising changes to their marketing strategies. Big Beer conglomerate Anheuser-Busch InBev acknowledges the dangers of binge drinking and drunk driving and is set toproduce a new line of low- or no-alcohol suds to help encourage responsible consumption. Smarter drinking — we'll cheer to that. And as views on gender issues evolve, AB InBev is updating its marketing focus to include a female audience. Equallynovel, Mattel has expanded its reach across the gender line as well,inviting both girls and boys alike to come play with Barbie. Interestingly, for the slightly older crowd of Millennials, marketing strategies are not so clear-cut. With increased awareness comes increased cynicism, and it can be difficult to communicate directly without being too on-the-nose. Perhaps the best strategy, then, is proposed this week by the Harvard Business Review:just let them talk amongst themselves, and stay out of the way
The Thriving of the Fittest
As always, the proof is in the pudding, and this week sees several brands' strategies come to fruition. Making strides to represent diversity is certainly one tried and true method, and PSFK's 2017 Forecast highlights brands like Nike, H&M, and Dia & Co. as just a few of those who've been doing it right.
That goes for storefront diversity as well. Fashion maven Rebecca Minkoff acknowledgesthe Millennial's international mindset led her to open more locations across the globe; with the Hong Kong shop among her top performers, the brand is now set to open in Dubai and expand throughout Japan and China as well.
While the value of valuations is under scrutiny this week (see above), the $2.8 billion Slack is nothing to sneeze at. Lucky for us, Mashable shares an intimate Q&A with CMO Bill Macaitis this week, giving insight into how smart marketing put the comms-system service ahead of the competition.
Holiday Spirit
In the midst of the season, we love to see the creative ways in which brands are getting festive. In a departure from Starbucks' misstep in understatement, see how Coca-Cola incorporates very clever packaging — with all the frills attached. And our own holiday campaign here at Vivaldi is in the works, so be sure to keep an eye out for that. Sign up for our newsletter here so you don't miss it next week!