Thinking
This Week in Business & Brands: Turning the Hourglass to 2018, Success Wears Sneakers, and More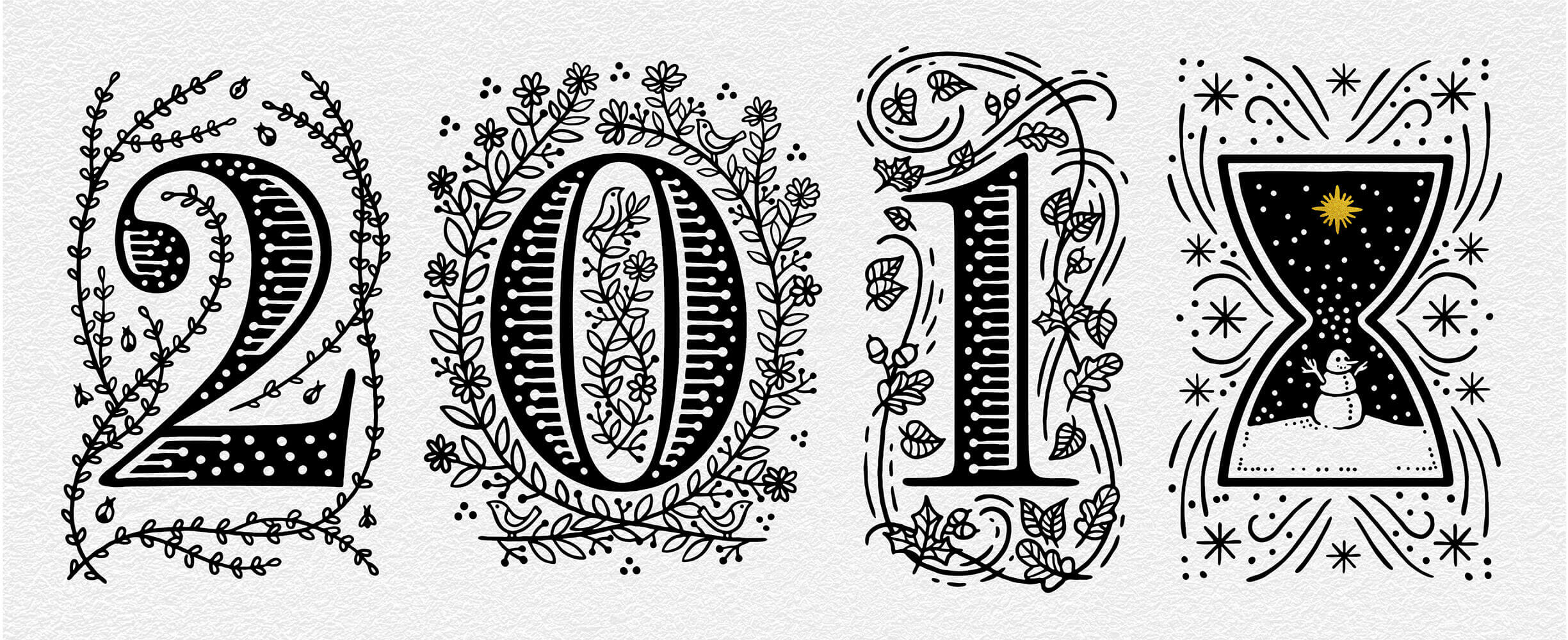 We can't believe we've already come to the end of another year – one that was certainly chock-full of change and growth in our world of business and brands! As we look to the year ahead, we're thinking about even more meaningful moments yet to come – be sure to take a look at our animated holiday card for a special message to you and yours…
Facing the Future: The Big Ideas of 2018
Looks like we've got plenty more change and growth in store – just ask the CEOs, academics, economists, and other prominent thinkers on LinkedIn about their 50 big predictions for 2018. First off, it looks like we're at a couple of turning points with regards to both technology and the economy: Arianna Huffington says we're due for an ascetic shift away from our addicting digital lives, and Allianz's chief economic advisor says this non-stop growth since the US recession might soon come to a close. On the social marketing side, creative agency Y&R's CEO claims influencers will be dethroned by "champions," those true fans who cheer now and get paid for it later. In the office, one Wharton professor says you'll find a new member of the C-suite: the Chief Learning Officer, responsible for facilitating employees through dynamic changes in responsibility as a result of Artificial Intelligence and automation in the workplace. Be sure to check out the rest of the imminent prophecies above to be fully prepared for the future.
Talking Tactics, Tête-à-Tête: Electrifying Engagement
When a workforce management company gets named "best place to work" by several prominent publications year after year, you can bet their CEO has some great ideas for employee engagement. So let's take a tip or two from Kronos janitor-to-chief Aron Ain:
On the key to corporate connection

:

"It starts with communication. It starts with asking our people what's motivating them, and what's upsetting them. Then it's to take that information we get, and do something about it…[it's the] reason we have over 90% employee participation in our engagement surveys."

On the building holistic success:

"To be a great company, we have to have great people who work here. So we need to be the kind of environment that people want to come to work and stay at. We focus deeply on these areas: trust, collaboration, transparency, and communication."

On the power of openness

:

"I tell people that silence is not an effective form of communication. You need to have conversations. No agenda, just catch up with each other. We make sure that we're aligned with what's going on, so there's no surprises. It's very informal, but from my perspective, very effective."
Purchasing Powers: Fanatics vs. Fortune-Finders
When 40,000 pairs of limited-edition sneakers sell out online in 60 seconds, it's clear that some customers are getting more than a little digital help racing to the front of the line. But who are these brisk bots helping more – the ardent fans or the avaricious resellers? Utilized first by those "sneakerheads" looking to add the latest pair to their longlasting collection, the costly automators were quickly adopted and enhanced by online wheelers and dealers to make more than a quick buck. Spending upwards of $100 to use some speedy software, these traders can then instantaneously double the price of a pair moments after the initial drop, re-selling some fashionable footwear for as much as $3,000. To face these workaround woes, platforms like Flight Club and StockX serve as middle men to authenticate the goods in a seamless exchange, taking a cut for themselves in the process. In a (secondary) marketplace commanded by flash-in-the-pan demand, it's a ruthless race to the check-out – but will everyone cross the finish line?
Good Tidings: Holiday Hilarity
That's all for this…year! If you're looking for even more season's greetings after watching Vivaldi's own, be sure to take a gander at these other funny farewells to 2017. See you next year!