Thinking
This Week in Business and Brands: Millennial Money, Netflix's New Way Forward, and More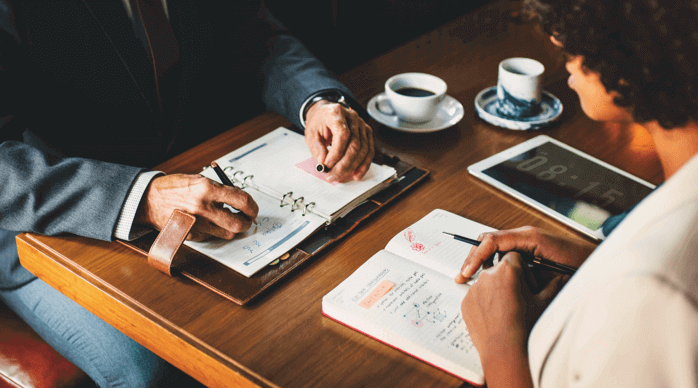 Leadership Lessons: AI Ascendancy
Many companies are experimenting with AI, but is there a robust framework for AI integration into business practices? The effort will be lead by AI-committed leaders that embody these seven key traits: First, they learn the technologies, understanding the difference between easily implemented automation and complex deep-learning networks. Second, they establish clear business objectives, identifying which type of AI is relevant for process optimization or product improvement. Third, they set an appropriate level of ambition, balancing "moon shots" and quiet improvements. Fourth, they look beyond pilots and proofs of concept to assess long-term scalability. Fifth, they prepare people for the journey so that all employees are equipped to work with smart machines. Sixth, they get the necessary data, understanding that disciplines like machine learning only work with high-quality information. Seventh, they orchestrate collaborative organizations whereby teams work agilely to maximize the potential of new technology in all business aspects.
A New Way Forward for Netflix
As Netflix's stock plunged after posting disappointing Q2 subscriber growth numbers, it might have to expand beyond its current offerings to keep its engine running hot. One way to do that is by becoming a multisided platform, one that allows third parties to sell their products within Netflix's service but outside of Netflix's subscription. It wouldn't have to generate new content itself, and external content creation could be valuable for its own core acquisition and production efforts. Netflix's big subscriber base (130 million worldwide) and content-delivery infrastructure make it attractive to video content providers, marketers, cloud gaming developers, and more; a new revenue stream also means it doesn't have to fight the blockbuster battle over content acquisition and creation that will only get more expensive as more players with deep pockets (Apple, Amazon, Disney, Google) join. If by shifting to a platform business model it can preempt competitors and open up new sources of growth, Netflix has little to lose and a lot to gain.
Talking Tactics, Tête-à-Tête: Spotify's Playlist for Success
Four months after Spotify's IPO, Founder and CEO Daniel Ek shares extensively on healthy competition, the future of music, and Spotify's mission to make a positive impact on the world.
On consumer conscience

: "Consumers are waking up and asking very different questions than just a few years ago, particularly of consumer tech companies. What does this company do with my data? What kind of brands do I associate with?"

On robust rivalry

: "Competition really drives development. But everything we do is about providing a platform for musicians and fans around the world…One of the largest challenges right now is about platform neutrality. I don't care as much that [other companies] have a music service. All I care is that we're fighting on equal playing ground, that we have access to the same customer."

On untapped potential

: "The market is much bigger than most people think. If you build something that is valuable to people, then you're going to build a valuable company. The value of a company is the sum of all solved problems."
Industry Spotlight: Millennial Money Management
With a reported net worth of $24 trillion by 2020, the millennial demographic is a key market for all industries, including, unsurprisingly, financial services institutions (FSIs). However, digital natives have concerns and pain points that FSIs should take note of, for example, housing and long-term investment for old age are key stressors for millennials, with many believing they will never be able to fully retire. With this information, FSIs should offer engaging, personalized content, ditching generic calls and instead offering compelling narratives about managing finances in young adulthood; for instance, stories about rectifying mistakes and finding workarounds for saving slip-ups will resonate strongly. Furthermore, as research shows that 41% of millennials chose to bank with the same institution their parents use, and 51% have never switched companies, FSIs should tap into this rare brand "stickiness" and build upon existing loyalties. Lastly, tech-savvy millennials will expect to be delighted with technology, be it through integrated digital wallets or AI that identify gaps in users' financial knowledge and make recommendations to help them reach better decisions.
0s and 1s: Decoding Data
That's all for this week! We'll leave you with a deep dive into what data scientists really do….