Thinking
This Week in Business and Brands: Rideshare Regulation, Studying Science Startups, and More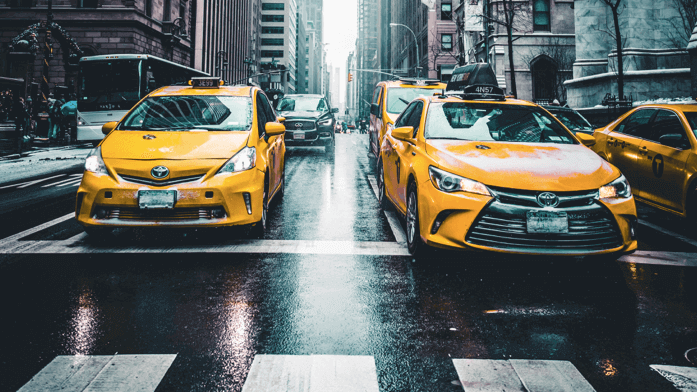 Rideshare Regulation: City Caps Uber and Lyft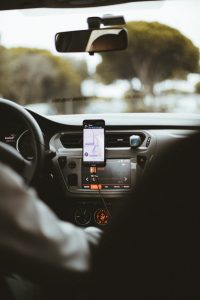 Even with Uber

as ubiquitous as it has been in the last few years, it's been dealt a huge blow as New York City, a key market, 

votes to halt new vehicle licenses for rideshare services for a year

, capping the number of for-hire vehicles on the streets. Uber is now warning riders that a supply freeze could produce higher prices and longer wait times if the company cannot keep up with growing demand. However, drivers hope the cap will halt the flood of new vehicles clogging the city and allow them to complete more trips efficiently. More broadly, the new rules set a precedent for other cities seeking to rein in Uber; they might now have the leverage needed to get more from Uber, for example, valuable traffic data, in exchange for lax regulation.

Studying Science Startups: Starting With the Problem

This week we're taking a page out of science startup organizations that successfully turn scientific discoveries into real-world solutions. Instead of trying to make a business case for hyper-specific research to bring to market, organizations like Deep Science Ventures and the Thought for Food Foundation start with the issues that already exist in the world, like problems within Alzheimer's, and follow that with science. This problem-first approach can be adopted by any business that wants to go beyond incremental gains and into the realms of revolutionizing industries, as it starts with the core needs of people. By placing need before method, it can leverage the diverse communities that naturally form around big issues as opposed to speciality technologies. Curating a broad network of experts, partners, and stakeholders is key to matching niche but critical problems with rogue, diverse pieces of information which come together to solve them. By spotting opportunity in market gaps, businesses can engineer serendipity while staying grounded in meeting real-world needs.

Leadership Lessons: Finding a Method in the Madness

If you've ever been stymied by subpar planning sessions, you might need a strategy for your strategy. Start with this six-step technique: First, recognize your dependencies, i.e. your key stakeholders, by identifying stakeholder roles (which a stakeholder group can occupy more than one of). Second, find your "target customer" — not your potential pool of users but the specific subgroup you are speaking directly to. Third, identify what your organization wants from each key stakeholder group, thinking strategically about your return volley instead of thinking operationally about how to please everyone. Fourth, identify what these stakeholder groups want from you by honing in on their point of view instead of your own, using focus groups, interviews, and surveys. Fifth, strategy design involves deciding what your firm's positions will be on the identified strategic factors for each stakeholder group; here, you should co-create with these groups to cover all bases. Sixth, respect the need for continuous improvement using dynamic feedback. With these steps, there's a method to the madness of strategic planning.

Talking Tactics, Tête-à-Tête: Beautyrest Reboots

Tossing and turning over how to update your business? Michelle Montgomery, the VP of Marketing Communications for Beautyrest at Serta Simmons Bedding, reveals the winning digital transformation strategy that helps her sleep better at night.
On building brand trust

:

"

Beyond working with our retail partners, [educating them about] consumer ratings and reviews, and significantly shifting paid media to digital, we've learned the importance of working with influencers and [utilizing] our social channels as a place where consumers can find reasons to believe content about not only our products, but about sleep."

On experiential exercises

: "

We have done several experiential events with our target audience that tap into their passion points. We wanted to be in places where we knew our target consumer would be and to create events that not only stood out in a brand-relevant way, but also went beyond being a one-and-done event via all of the positive earned media from social sharing."

On scaling sleep

: "As IoT emerges, we are thinking about the "connected bedroom." We don't want to just be the leading seller of mattresses. Our goal is to be the No. 1 brand in the sleep industry, and therefore we continuously think about innovation and what's next."
Fintech Frenzy: Hype or Reality?
That's all for this week! We'll leave you with 6 key sectors to watch in fintech investment….