Thinking
This Week in Business and Brands: Olympic Opportunity, Copycat Credit, and More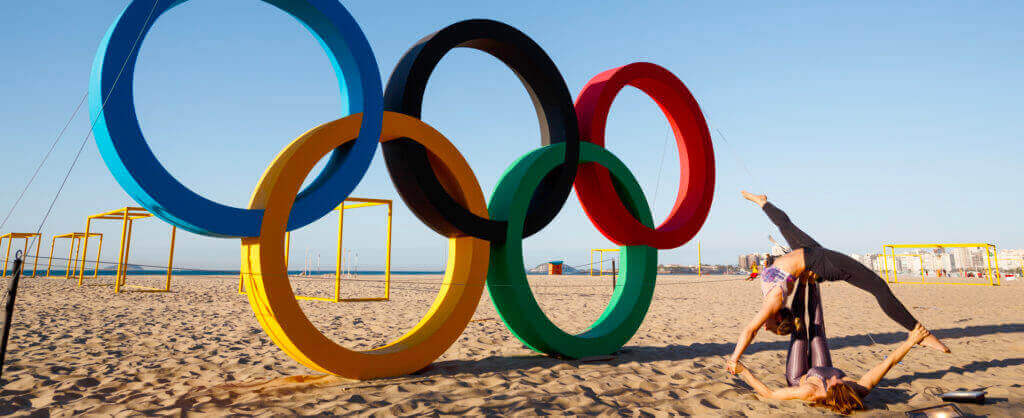 The torch is lit! With the Summer Olympics now fully underway, both athletes and advertisers alike are vying for glory and gold. And while strategies abound from the track to the boardroom, it seems there's still no better ask than to have brand loyalty worn right on one's sleeve – after all, even though Polo's no longer in the games, Ralph Lauren's still front and center for Team USA. No such luck for other labels, as some sponsors and free agents choose to shroud the swoosh in the name of independence – or indignation. But there's still plenty of opportunity for partnerships after the closing ceremony.  From the Wheaties box to the big screen, Olympians will always serve as spokespeople for big brands – and in Google's case, it can even be the other way around.
Semantics, Stories, and Suburbs
Speaking of Google – when nearly all of a business's revenue comes from advertising, is a technology company no longer a technology company? Same goes for Facebook, as some are claiming these and other big firms are really "Media" industry companies. But hey, what's in a name? Actually, that's the question people are asking about Instagram's new "Stories" feature – and the CEO's candid answer is, "We got it from Snapchat."
Young mobile app start-ups aren't the only ones desperate to appeal to the ever-elusive Millennial – even aging corporate HQs are ditching the suburbs for the city in the hopes of attracting a younger workforce. And with the geographic move comes another one from analog to digital for G.E. – looks like their satirical recruiting ads might not be so far-flung after all…
À la Carte…Blanche
That said, it seems there's still one place for analog to hold strong: the brick-and-mortar shop, whose future survival depends on "two things: entertainment and community."  And until a fast-food value meal can be digitized, there's another lesson to be learned from the "change is good" philosophy: combat "menu fatigue" with an LTO, but make sure it's relevant in more ways than one. Talk about food for thought…
Restaurant chains aren't the only ones striving to stand out. In a field of 113 top hotel brands, how can one home-away-from-home distinguish itself from the rest? If you ask Wyndham's CMO, the solution lies in going both mobile and bespoke. Incidentally, that's the same strategy ANZ's head of marketing is banking on to bring more unique experiences to his checking customers. Hopefully, the brand can spare the change…
So Long, Specs
That's all for this week! We'll leave you with this exciting sneak preview of movies in 3D – without needing four eyes.