Thinking
This Week in Business & Brands: Scheming and Streaming, Start-Ups and Strongholds, and More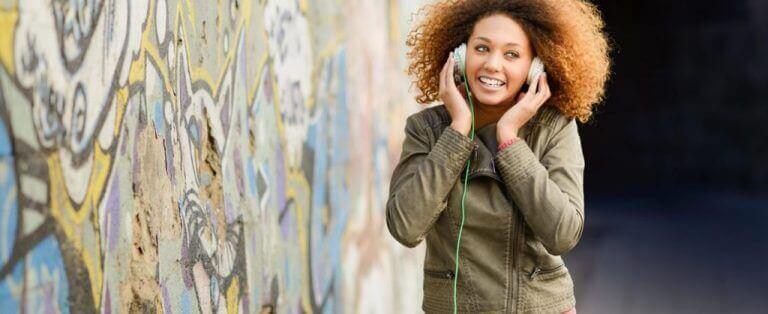 In an age of constant disruption and relentless innovation, where a new app is seemingly born every day, you might think people have never been more entrepreneurial.  And yet there are those who say we've still got a lot of work to do – like Nike founder Phil Knight, who worries that the U.S. is actually losing its edge when it comes to the optimistic spirit of the startup economy.  Only time will tell whether we're really falling behind or going above and beyond – but if this week is any barometer, there's still plenty to be excited about, and always something to learn.
Songs of Success
This week certainly makes a strong case for the optimists when it comes to the latest in innovative tech and design.  A veteran at intertwining both, Dyson unveiled its first-ever Supersonic hair dryer on Wednesday, which aims to blow the competition out of the water with its digital motor, heat sensors, and "Air Multiplier" technology.  At a cool development investment of $71 million, we're willing to bet its feats aren't just a bunch of a hot air.
In the virtual space, beating out the competition can be a little trickier.  This is especially true for music curator Pandora, who will soon be launching its own premium, on-demand service to keep up with rivals like Spotify and Apple Music.  Will ticket-sale integration be enough to win over a paying customer?  Attempting to overtake an existing marketplace is no small challenge, but perhaps there will never be a better example of such a disruptor as Uber – lest we forget, despite its massive reach today, there were plenty of intimidating obstacles to be surmounted at the start. By taking a look back, there's often much to learn about moving forward.
Dollars and Sense
That's no less true for the elders of the tech industry, and especially so for Apple – as the company faces myriad complaints and its first fall in sales in well over a decade, a charted history of its astounding growth reveals much about the titan's stronghold and where it's headed next. Good thing it's already got Apple Pay up and running, since your wallet is quickly becoming the next big platform for digital finance services of all kinds. And yet as virtual payments become de rigueur for younger generations who've never had to balance a checkbook, cash is still king in the face of a potentially paperless economy.  Still, it's always best to be prepared for even further disruption – but that's just our two cents.
Keeping in (Human) Touch
As always, this week also offered a pretty penny for the thoughts of leaders in the marketing industry. While we're always keeping an eye to the future, you may be surprised to learn just how far some experts are looking, as the "post-digital" world is now considered the next fertile ground for growth.  Ironically, that will necessitate the return of the human touch to reconcile marketers' current "dysfunctional relationship with data." To this end, and especially in the age of skipping and blocking, companies will have to go beyond advertising to really get in touch with their potential consumers. While video can still catch the initial eye, the strategy now has to be extremely engaging in order to hold a millennial's attention for more than a micro-moment. But facing the modern consumer's discerning taste, make sure your content isn't just all flash – in fact, some say that perhaps design itself ought to be at the heart of all strategy.
Scoring with Sentiment
That's all for this week! As empowering ads enjoy their moment in the sun, we'll leave you with P&G's Olympic-sized nod to the athletes' biggest supporters: their moms.